Costa Rica is consistently ranked as one of the top global dental tourism destinations.
The quality of dental care found in Costa Rica, paired with the nation's reputation as a tropical paradise, has launched Costa Rica as a premier dental tourism haven.
What many people may not know is that Costa Rica is also home to one of the world's best dental clinics. Out of 126,000 dental clinics around the world, Goodness Dental, located in the San José suburb of Escazú, is the only clinic in the Americas to rank as one of the Top Five Dental Clinics in the World.  There is not another dental clinic in the United States or Canada, or any other nation in the Western Hemisphere, that ranks higher than Goodness Dental for patient satisfaction and quality of care.
Global Clinic Rating tracks and monitors dental clinics and medical centers around the world, regulating international quality and safety standards. In 2019, Goodness Dental occupied the No. 6 position in the global rating. This year, Goodness Dental jumped one spot to achieve a new position as one of the Top Five Dental Clinics in the World, scoring 21 spots higher than Mayo Clinic Dentistry in Rochester, Minn., which is ranked as the No. 26 dental clinic in the world.
Low Prices for Dental Care in Costa Rica
One of the key factors for a successful dental tourism destination is pricing. In Costa Rica, dental pricing for most procedures, including dental implants, dental crowns, veneers and even full mouth restorations and All on 4 dental implant procedures is 50 to 70 percent less than prices for the same dental treatments in the United States.
A typical price for a dental implant in the United States is more than $3000. This same dental implant in Costa Rica will cost less than $1000. At Goodness Dental, this dental implant also comes with a lifetime replacement guarantee.
"Lots of clinics offer guarantees," says Patrick Goodness, CEO of Goodness Dental. "But very few clinics stand behind their guarantees. This is what makes Goodness Dental stand out from other competing dental clinics in Costa Rica."
From May through July 2020, Goodness Dental is offering lower rates due to the COVID crisis.
"Our goal is to help Costa Rican citizens and expats living in Costa Rica with lower prices on the most popular dental procedures during this difficult time," says Dr. Peter Aborn, a patient coordinator with Goodness Dental.
"While the borders remain closed to international visitors, this is a great opportunity for local patients to receive outstanding care at significant savings."
Dr. Aborn was trained at NYU and practiced in Manhattan for 25 years before moving to Costa Rica to continue his practice.
Patients may reach Dr. Aborn at 866-218-1036 or via email at info@goodnessdental.com.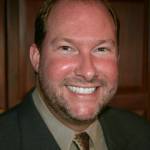 — Patrick Goodness, CEO, Goodness Dental
Goodness Dental is an American-owned dental clinic and is ranked as the #1 Dental Clinic in Costa Rica by CostaRicaDentalGuide.com and GCR.org.  Patients interested in learning more about dental tourism in Costa Rica may contact our patient coordinators Toll Free:
Dr. Peter Aborn: 866-218-1036
Dr. Carlos Fiorito: 866-260-5196
Dr. Karen Yurell: 866-367-6835
Ana Lucia Morales, CPC: 888-256-1768
This story was sponsored by Goodness Dental.