Just three months ago, Goodness Dental in Escazú was filled with American and Canadian patients receiving dental implants, dental crowns, All on 4 treatments and full mouth restorations in Costa Rica.
With the international borders closed until further notice, Goodness Dental has negotiated lower rates from dental labs, specialists and vendors to offer lower rates to American and Canadian expatriates living in Costa Rica as well as Costa Rican citizens. If you live in Costa Rica and need dental care, now is the time to get it!
From May through July 2020, before Costa Rica opens the borders to international visitors, Goodness Dental is offering deep discounts on world-class dental care by the top specialists in Costa Rica.
Why Choose Goodness Dental?
Perhaps you already have a local dentist and are happy with your care. That's great. But here's why Goodness Dental may be worth your consideration. Most dental clinics have 1-2 general dentists. Goodness Dental has a staff of 20, including specialists like prosthodontists, endodontists, periodontists and maxillofacial surgeons to ensure that our patients receive the exact care they need from the best national specialists. This team approach makes all the difference. Some clinics reduce prices by reducing quality. At Goodness Dental, we reduce prices by purchasing in volume. It's like driving a Mercedes for the price of a Hyundai. (I was going to say Toyota … but even Toyotas are expensive today!)
Another reason to choose Goodness Dental is because CostaRicaDentalGuide.com and Global Clinic Rating both list Goodness Dental as the number one dental clinic in Costa Rica. In fact, Global Clinic Rating also ranks Goodness Dental as one of the Top 5 Dental Clinics in the World! Our specialists are also rated as the best in Costa Rica. Don't take my word for it. Check out our reviews and see why Goodness Dental is the most recommended dental clinic in Costa Rica.
What Dental Care Do You Need?
Has your smile lost its dazzle? Are you in need of a dental crown, veneers or teeth whitening? Are you missing one or more teeth and need dental implants? Perhaps you have lost several or many teeth and need an affordable full mouth restoration or an All on 4 dental implants procedure. Whatever the case, from May through July 2020, the prices at Goodness Dental in Costa Rica will be reduced significantly for all new patients that mention this article.
Email us at info@goodnessdental.com to request pricing for your dental care needs.
Lowest Rates Guaranteed: May through July 2020
From May through July, 2020, patients may send us their dental treatment plan, signed and dated by a Costa Rica dental clinic, and we will meet or beat the rates in this plan or give you a free dental cleaning ($125 value) for your troubles. It's that simple. Just bring us a signed dental treatment plan and we will meet or beat all advertised rates. Receive a complimentary dental examination and a customized treatment plan from our expert specialist team. There is no obligation to receive care. We are here to help patients during this crisis with low prices on dental care, x-rays, and cleanings.
Email us at info@goodnessdental.com to schedule an appointment at Goodness Dental.
Dental Care in the Age of COVID-19
New Equipment & Protocols to Protect Our Patients & Staff: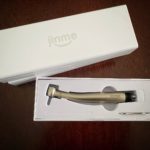 In Costa Rica, the best dental clinics are busy preparing for the future. This future includes COVID-19. Goodness Dental has purchased innovative new dental equipment to reduce the spread of airborne matter and new air cleaners to eliminate airborne viruses. We are implementing new protocols to improve patient safety and to reduce the spread of viral contagion. Our clinic has abundant personal protective equipment (PPE) to make everyone a bit safer these days.
We Are Proud of Costa Rica
Costa Rica is one of the safest nations in world. During this crisis, our tiny nation of 5 million citizens has seen very few deaths from the COVID virus. This is an extraordinary accomplishment and proof of Costa Rica's commitment to health and safety for everyone. Please support businesses that have been closed for the past months and are now open and ready to take care of you. On behalf of the entire team at Goodness Dental, we look forward to welcoming you and to taking good care of you soon.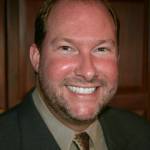 — Patrick Goodness, CEO, Goodness Dental
Goodness Dental is an American-owned dental clinic and is ranked as the #1 Dental Clinic in Costa Rica by CostaRicaDentalGuide.com and GCR.org.  Patients interested in learning more about dental tourism in Costa Rica may contact our patient coordinators Toll Free:
Dr. Peter Aborn: 866-218-1036
Dr. Carlos Fiorito: 866-260-5196
Dr. Karen Yurell: 866-367-6835
Ana Lucia Morales, CPC: 888-256-1768
This story was sponsored by Goodness Dental.