Many patients choose Costa Rica because of its reputation and low-cost dental implants. However, there is a growing number of patients with insufficient jawbone who may need a different dental implant solution.
It's common knowledge that dental implants are the best way to replace missing or damaged teeth. Perhaps you're considering dental implants in Costa Rica and the savings Costa Rican dental clinics can offer over U.S.-based dental practices. But what if you suffer from insufficient bone to receive dental implants?
In the past, most patients with a lack of quality bone would have been disqualified from receiving dental implants. Today however, patients who don't have enough bone structure in their jaws for dental implants can consider zygomatic implants.
What are zygomatic implants?
Compared to regular dental implants, zygomatic implants are longer and extend farther. The surgeon inserts them into the zygomatic bone — sometimes referred to as the cheek bone.
Zygomatic implants are a huge breakthrough for patients who have experienced severe bone loss. These teeth implants significantly reduce the time, expenses, and the number of surgeries compared to regular dental implants. Additionally, long-term studies of classical 2-stage zygomatic implants document high success rates with only minimal complications. The cumulative survival rate of zygoma or zygomatic implants is 96% after 12 years.
Zygomatic implants are very expensive in the United States. A typical full arch restoration using zygomatic implants can cost more than $35,000 to $60,000 in the USA. The price for zygomatic dental implants is fifty percent less in Costa Rica.
Accurate presurgical diagnostics play a big role in ensuring the most successful outcome for zygomatic implants, and Goodness Dental has a complete modern imaging lab to guide the surgeon for proper implant placement. No other dental clinic in Costa Rica has such a comprehensive array of diagnostic tools and the top maxillofacial and orthognathic specialists to ensure consistent successful zygomatic implant surgery for hundreds of patients.
Goodness Dental ranked as Costa Rica's leading dental clinic—has the latest in imaging technology for ensuring successful zygomatic dental implant procedures. To place the implants correctly, the dental professionals at Goodness Dental use high-tech three-dimensional imaging to get the most precise view of the patient's maxillary arch. The best pre-surgical imaging ensures a higher quality approach to surgical excellence.
Patients receiving zygomatic implants enjoy a very high rate of success. However, in some cases sinus complications can occur. This is when patients need to consider the importance of proper diagnostic imaging in their clinic and specialist selection. Few clinics in Costa Rica have the optimal imaging and specialists to provide the highest success outcomes.
An accurate anatomical study of the patient's bone structure prior to surgery is critically important for guiding the placement of the implants to avoid damaging adjacent vital anatomical structures.
Oral, maxillofacial and orthognathic surgeons use three-dimensional (3D) computed tomography (CT), cone-beam (CB), and CT diagnostic technologies. These imaging advances offer increased assurance to avoid problems associated with angular deviation when the implants are installed.
Studies have shown that many of the complications that sometimes follow zygomatic implant surgery are related to inadequate preoperative study. The assistance of high-technology imaging techniques, like 3D computer tomography, represent an important tool for successful implant placement and outcomes. Goodness Dental stands at the forefront of this technology in Costa Rica. Patients seeking the best options for zygomatic dental implants are encouraged to choose Goodness Dental for optimal surgical results.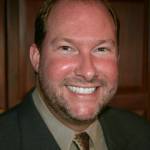 — Patrick Goodness, CEO, Goodness Dental
Goodness Dental is an American-owned dental clinic and is ranked as the #1 Dental Clinic in Costa Rica by CostaRicaDentalGuide.com and GCR.org.  Patients interested in learning more about dental tourism in Costa Rica may contact our patient coordinators Toll Free:
Dr. Peter Aborn: 866-218-1036
Dr. Carlos Fiorito: 866-260-5196
Dr. Karen Yurell: 866-367-6835
Ana Lucia Morales, CPC: 888-256-1768
Our patient coordinators will be happy to discuss the implant surgery with you, including preoperative studies and how, with the assistance of advanced imaging, they can help ensure a successful outcome.
This story was sponsored by Goodness Dental.