Hello from Sunny Costa Rica:
Unless you are just waking from a coma, you are no doubt well-aware of the coronavirus COVID-19 and how this virus and our reaction to it, is changing almost every facet of our lives. As the CEO of Goodness Dental in Costa Rica, I'd like to share some thoughts on how the dental tourism industry is managing this virus and what it means for our international patients.
Reports from the WHO and CDC indicate that the novel coronavirus COVID-19 is affecting the entire global population. While the virus is beyond the point of containment, national governments are working together to slow the spread of the virus, essentially "flattening the curve" to allow hospitals to manage the urgent needs of infected patients and to provide more time for researchers to find a successful treatment or cure. What we know now, is that this virus will affect every corner of the world and will impact our lives in ways we never imagined.
The Costa Rican government has closed the nation's borders to international visitors until April 13, 2020.  For patients that had scheduled dental care from March 18 through April 12, 2020, you will not be allowed to enter the country until at least April 13, 2020. This is a fluid situation and Costa Rica's dental tourism industry is effectively "on hold" until further notice.
Our patients have called and emailed us with many questions and concerns.  I'd like to share a few of these questions to help you better understand and plan for your upcoming trip to Costa Rica for dental care.
Question: Can I schedule dental care for April, May or June, 2020 and beyond?
Answer: Yes, you can schedule your dental treatment now, to start your procedures after Costa Rica opens its borders. Most airlines are offering low prices on flights from most major US cities to Costa Rica and are also advising patients that they may cancel or make changes to their flight itinerary without penalties if their travel needs should change due to COVID-19. I recommend that patients call their airline and learn about available options before making travel plans. Please keep in mind that the government of Costa Rica has advised that international travelers will not be allowed to enter Costa Rica until at least April 13. This may change at any time and we encourage patients to make flexible travel plans to allow for changes. Our schedules are already filling up for the second half of April and into May and June.
Once Costa Rica opens its borders; will visitors need to be quarantined?
The government of Costa Rica has not made any announcement regarding how it will manage visitors after April 13, 2020.  Costa Rican citizens and permanent residents who arrive in Costa Rica after March 18 will be subject to a mandatory 14-day quarantine. At this time, we are unsure of whether Costa Rica will impose a quarantine on international visitors after April 13, 2020. There has been no indication that these measures will be implemented. Goodness Dental is updating our patients on a regular basis regarding these policies and any changes that may affect our patient's travel and treatment plans. If you'd like to be added to the mailing list, please send an email to info@goodnessdental.com with "Please Add to Mailing List" in the subject line. We will keep you updated with regular news and promotions.
In the age of coronavirus, what protocols should I follow to keep me safe and healthy during my travel to Costa Rica?
Visitors should avoid handshakes and unnecessary personal contact. Washing hands after human contact and before and after every meal is also recommended. You should not put your hands near your mouth, eyes or nose after contact with another person or after touching a public space doorknob, table or chair. It's also best to wipe down your airplane seat and tray with an antibacterial wipe prior to using. While in any public bathroom, it's best to wash and sanitize your hands after each use. At Goodness Dental, we offer hand sanitizer to all patients and we have a protocol of sanitizing our staff and patient bathrooms and lobby chairs and sofas to reduce harmful viruses and bacteria. While we love to hug our patients, for as long as the coronavirus is active, we are limiting our personal expressions to smiles, waves and occasional fist bumps. We encourage our patients to do the same.
If I feel sick during my time in Costa Rica will the clinic take me to the hospital?
Yes, of course. Should you become ill at any time during your treatment, your chosen dental clinic should take you to the hospital for proper medical care. Please keep in mind that Costa Rica has one of the finest private hospital systems in the world. Patients that choose Goodness Dental receive free emergency medical transportation in the case of any medical emergency. Goodness Dental also has an AED for emergency resuscitation and trained anesthesiologists to manage patient emergencies during sedation. CIMA Hospital is located less than 1 mile from Goodness Dental, allowing our patients the peace of mind that comes from choosing an American-owned and managed dental brand.
Will the dental clinic provide me with hand sanitizing gel to clean my hands?
At Goodness Dental, our patients have access to hand sanitizing gel during their visit. During the Coronavirus alert, we are also providing patients with small bottles of hand sanitizer when requested, to keep them safe during their visit. We also have the space to allow our patients to keep a safe distance from other patients in the patient lounge and recovery areas.
Will extensive dental work and antibiotics affect my immunological system and put me at increased risk of infection during my recovery and return flight home?
After dental surgery, patients may have a compromised immune system for a couple of days. It is best for patients to rest in the comfort of their hotel rooms and to avoid contact with others during the early days of the healing process. Patients that rest and take their prescribed medications will heal properly and will be healthy enough to travel home without any increased risk of infection or viral contagion. Patients should continue to engage in safe travel practices such as sanitizing airplane seats and even hotel room bathrooms. In the age of coronavirus, it's best to employ regular sanitizing, especially when your body may be compromised due to antibiotics.
Once Costa Rica opens its borders; will it be safe to visit and travel around Costa Rica?
Costa Rica is one of the safest and friendliest vacation destinations in the world. For years, our patients have been coming to Costa Rica for huge savings on exceptional dental care and have enjoyed incredible vacations in this beautiful, tropical paradise. As an American living in Costa Rica for the past fourteen years, I have come to adore my adopted home and am proud of building a dental clinic here that is ranked as one of the top ten dental clinics in the world by Global Clinic Rating. What makes Costa Rica so unique as a dental tourism destination is that patients can feel completely safe while they visit and receive care. In the age of coronavirus COVID-19, it's a good idea to bring your hand sanitizer and some antiviral/antibacterial wipes to keep you healthy as you travel.
While our world may be changing, what won't change is Costa Rica's reputation as a top global dental tourism destination.  The nation and the dental community are taking active steps to keep Costa Rica and our patients safe and healthy while they receive world-class dental care at prices that save most patients fifty to eighty percent when compared to prices for dental care in the USA and Canada. Patients are encouraged to come and enjoy the warm weather, incredible nature, fresh fruit, remarkable hospitality and low prices on high quality dental care. Prices for air travel to Costa Rica have never been lower. Now is a great time to plan your dental vacation in Costa Rica. When Costa Rica opens its doors again, we look forward to welcoming you with open arms…or at least an exaggerated wave or fist bump.
Times like these remind us that we are all boats sailing on a shared ocean. Our fortunes rise and fall with the same tide. May our connectedness remind us to be good to one another.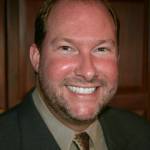 — Patrick Goodness, CEO, Goodness Dental
Goodness Dental is an American-owned dental clinic and is ranked as the #1 Dental Clinic in Costa Rica by CostaRicaDentalGuide.com and GCR.org.  Patients interested in learning more about dental tourism in Costa Rica may contact our patient coordinators Toll Free:
Dr. Peter Aborn: 866-218-1036
Dr. Carlos Fiorito: 866-260-5196
Dr. Karen Yurell: 866-367-6835
Ana Lucia Morales, CPC: 888-256-1768