Are you considering dental implants, dental crowns or maybe an All on 4 dental implants procedure in Costa Rica? If you are like most patients, you probably have more questions than answers. We hope you'll use this article to help make good decisions when choosing the best dental clinic in Costa Rica.
Which is better? A single practitioner or full Costa Rica dental team?
Most dental clinics in Costa Rica are small practices with one or two general dentists or specialists that do their best to care for the diverse needs their patients require. An obvious concern is that most patients who come seeking multiple procedures may find these small clinics inadequate for their needs. You've likely heard the phrase, "When you're a hammer, everything looks like a nail." The same is true with dental care. Clinics with a small staff must find solutions for their patients. Many times, these solutions are limited to their specific skillset and may pose risks for patients seeking multiple procedures.
Clinics with a full dental team of specialists are more likely to offer a more comprehensive treatment plan, resulting in increased quality, accuracy and patient satisfaction. A patient seeking an All on 4 dental implants procedure in Costa Rica will likely need the specialized services of a maxillofacial surgeon or periodontist for placing the implants and any necessary sinus lifts, an endodontist for performing root canal treatments, and a prosthodontist for proper fitting prostheses and fixed dentures. A small clinic simply cannot meet these requirements. A clinic with a full team of dental specialists is a better fit for patients seeking more complex dental care like full mouth restorations and all on 4 dental implants procedures.
Lifetime guarantee on dental implants in Costa Rica
If you've been to a dental clinic in the United States and asked for a guarantee on your dental implants, they probably laughed at the idea. Most dental clinics in the USA offer few guarantees and certainly no lifetime guarantees. In Costa Rica, the leading clinics offer a lifetime guarantee on dental implants and have a strong track record for replacing failed implants. While dental implant failure is rare, if you have a failed implant, a lifetime guarantee is a powerful assurance that your chosen clinic will stand behind their work. Two Costa Rica dental clinics offer lifetime guarantees backed by a proven track record of patient satisfaction. Patients who choose Goodness Dental and Getaway Dental receive a lifetime guarantee on all dental implants and a one-year guarantee on all restorations. Both clinics are rated as five-star dental implant clinics and are located in Escazú, an upscale suburb of San Jose, about 30 minutes from the international airport.
Top quality materials
Most patients seeking affordable dental care in Costa Rica assume that all clinics use the same materials. This is simply not true. The best clinics generally use higher quality materials, while clinics offering the lowest prices often cut corners by substituting with low-priced, low-quality materials. It feels good to get a bargain. But, choosing a clinic that uses low-quality materials is not a bargain. It's an unnecessary risk that could lead to dangerous health complications or failure. We advise patients to contact CostaRicaDentalGuide.com to learn more about the best dental clinics in Costa Rica. If you'd like a recommendation for dental clinic that meets your specific needs, you may send an email to care@costaricadentalguide.com for a free referral.
Pricing
Everyone wants a good price on their dental care. But how low is too low? In the past two years, we have seen some dental clinics in Costa Rica reduce their prices dramatically. Sadly, the quality of care has also been reduced. We've put together a small listing of average prices for dental care in Costa Rica to help patients judge if the dental estimate they have received is reasonable or not.
Dental Implant: $800-$1000 USD
Dental Crown over Natural Tooth: $450-$600
Dental Crown over Implant: $800-$900
Porcelain Veneer: $400-$600
If you have received pricing in the ranges shown above, you have received fair pricing. If the pricing is lower than the prices listed above, you may be in danger of receiving poor quality care or substandard materials. Patients are advised to focus on receiving excellent care at fair and reasonable prices. If getting the lowest prices is your top priority, you will likely make choices that will put you at risk of receiving inferior or subpar dental care.
Concierge Service
When receiving dental care in a foreign country, the quality of service really matters. It can be daunting to travel to another country for dental care. Why make it more difficult? We advise Costa Rica dental tourism patients to choose dental clinics that offer convenient service such as airport pickup, hotel pickups, travel planning, recovery rooms, gourmet coffee bars and full-service hospitality coordinators. Most small dental clinics in Costa Rica do not offer these services. Even some of the larger, well-known dental clinic brands don't always get it right. Our research shows that Goodness Dental consistently offers the best quality concierge experience.  Other leading Costa Rica dental tourism brands include All on Four Costa Rica and Getaway Dental.
Rankings?
There are 6,000 dentists in Costa Rica and more than 100 dental clinics that offer dental tourism services. How can you be sure that you are choosing the right one? It's best to do your homework and only work with highly recommended dental clinics. Why take a chance on a bargain clinic, when you can get the best possible care in a safe, accredited clinic for almost the same price? There are a few helpful websites that offer get dental tourism tips and recommendations to the leading dental clinics in Costa Rica. Use any of these resources to help you find the best dental clinic for your needs.
Costa Rica has become the leading global dental tourism because of the high quality of care, affordable pricing, outstanding tourism amenities and high levels of patient satisfaction. If you're thinking about getting dental care in Costa Rica, you've made the right choice. We're here to help you choose the right clinic for your needs.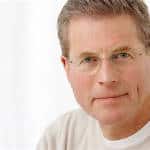 James Madigan is the CEO of CostaRicaDentalGuide.com. Contact them at    care@costaricadentalguide.com