Before it became Costa Rica's international airport, La Sabana was a large pasture with a small forest and a recreational lake.
The land had been donated in the 18th century by a man named Manuel Antonio Chapuí de Torres. As San José grew into Costa Rica's largest city, farmers brought their livestock to graze at La Sabana, soldiers trained for combat and the national soccer team played.
But aviation came quickly to Costa Rica. On Jan. 1, 1912 — less than 10 years after the Wright brothers made history at Kitty Hawk — Costa Rica rang in the new year with the first recorded flight within its national territory when a Blériot monoplane took off from La Sabana.
Costa Rica soon recognized the importance of air travel. In 1937, Costa Rica authorized the construction of La Sabana International Airport. It was completed three years later, in 1940, after leveling the terrain and draining the lake.
The airport terminal, designed by architect José María Barrantes Monge, housed the customs and immigration offices, Costa Rica's fledgling airlines, a restaurant and a diplomatic lounge.
But La Sabana was Costa Rica's principal international airport for less than two decades.
By the 1950s, the arrival of four-engine planes and rumors of jet-powered commercial aircraft made it clear La Sabana couldn't handle the growth. In 1958, the larger El Coco Airport was officially inaugurated in Alajuela. It is known today as Juan Santamaría International Airport.
La Sabana Airport was used through the mid-1970s, when it was replaced as a hub for general aviation by Tobías Bolaños International Airport in nearby Pavas.
Meanwhile, several key figures fought to return La Sabana to its former use as a public space. Among them was José Antonio Quesada García, an architect who envisioned the land as a recreational and athletic hub for Costa Rica.
Quesada had the land's history and ample experience on his side. His résumé included designing Costa Rica's Fuente de la Hispanidad and Parque de la Paz, and he desired to conserve a green space in an ever-expanding metropolitan area.
Quesada's plans called for the rebuilding of an artificial lake, planting thousands of trees and creating paths for bikers and joggers.
By November 1976, construction had begun on what would become the lungs of San José — La Sabana Metropolitan Park. A year later, the park facilities were inaugurated.
Most of La Sabana airport was demolished, but not all of it. The airport terminal was left standing, and in 1977, the Costa Rican government passed a law establishing the building as the home for the new Museum of Costa Rican Art.
Today, at La Sabana, you (probably) won't find any grazing cattle. But you can enjoy impressive art galleries at the museum, a pickup fútbol game at one of the soccer fields, or a stroll on one of the many trails.
It's a public park hundreds of years in the making.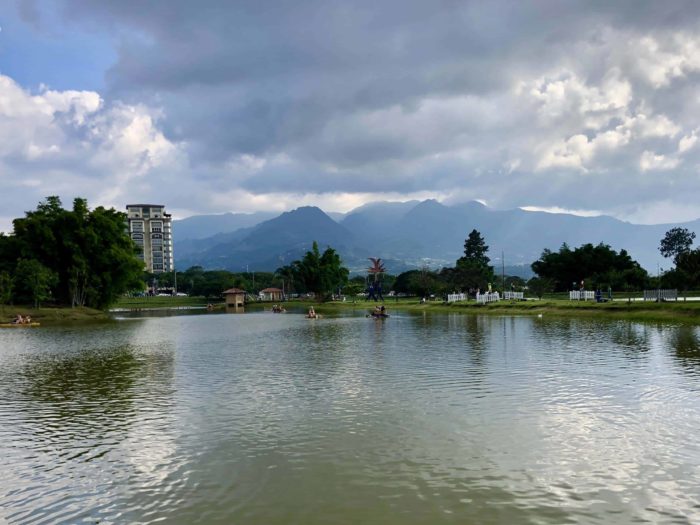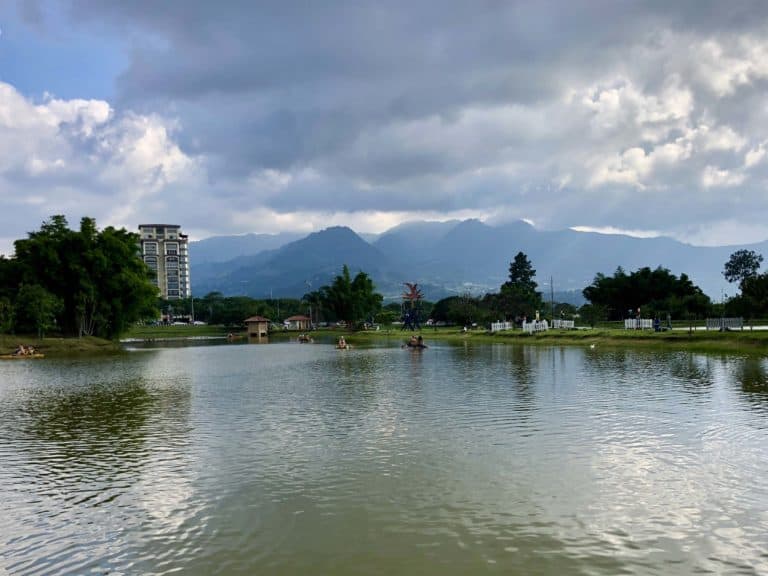 Sources: The Museum of Costa Rican Art, Costa Rica's Civil Aviation Administration (DGAC), and the Center for Cultural Heritage Research and Conservation.