Thelvin Cabezas grew up in Cartago and has carved out a career in special effects animation that is perhaps unequaled in Costa Rican history.
His film credits include numerous blockbusters such as "The Chronicles of Narnia," "Beowulf," "Spider Man 2," "Iron Man 3" and "Avatar."
In 2010, Cabezas received the Visual Effects Society (VES) award for best visual effects for his work on "Avatar."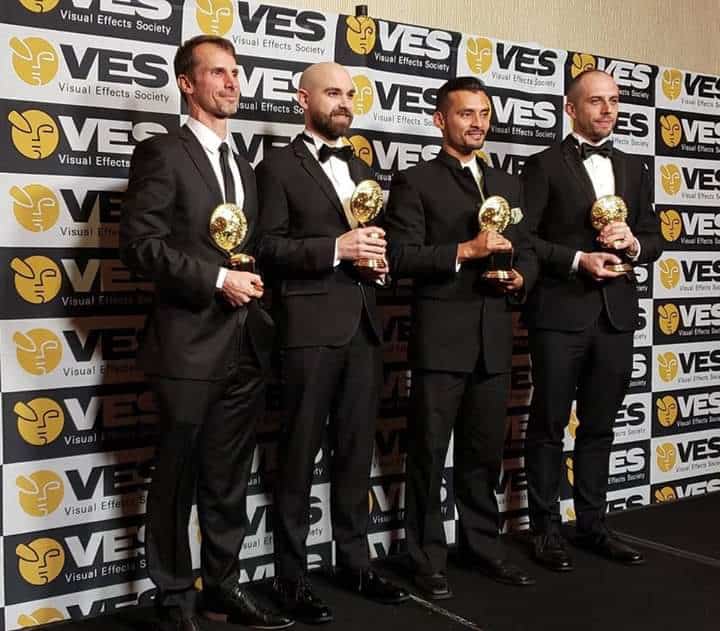 Closer to home, Cabezas acted as a technical advisor for the UK/Costa Rica climate change education film "Odyssey 2050," which featured former NASA astronaut Franklin Chang-Díaz. 
In the following interview, Cabezas shares insights about his fascinating career path and his Costa Rican roots.
Where did you grow up in Costa Rica and what schools did you attend?
I grew up in Cartago, a few meters away from the Estadio Fello Meza.  I attended the Escuela Bilingue Sonny for primary education. Then Colegio Metodista for high school education. After that, I was stuck wanting to study for a career in the film industry, but without a choice to study it in Costa Rica. I ended up starting to study computer science, which was the closest thing I could get at Tecnológico de Costa Rica (TEC). But after a year, I ended up quitting and studying at various institutions and events, anything related to visual effects: art drawing sessions, graphic design, sculpting and a lot of self teaching.  This went on for a bit more than a year, at which point my parents were great enough to support my studies abroad in the USA to finally study computer animation at the prestigious Ringling College of Art and Design. 
When did you decide you wanted to pursue a career in the film industry, and what was the first film you worked on?
That is a tough question to answer, as I don't think it was one specific moment in time — rather, a slow progression toward a realization.
From early age, pre-teen years, I was very interested in art related subjects as well as science.  I loved to play with legos (technics were my favorites), liked electronics, science-fiction movies and computer games. I loved the idea to bring characters to life, monsters, dinosaurs, aliens, etc. And that was what attracted me toward visual special effects: The ability to make a creation come to life and get a reaction out of an audience.
Originally, my intentions were to become a stop motion animator,  manipulating real-life puppets or animatronics for films.  The film "Jurassic Park" changed that, because it started the computer generated image revolution. Same principles, but now the work would be done in a computer and not with real-life materials. From there, I started self- teaching computer software, then studying at Ringling School of Art and Design and eventually got a job at Sony Imageworks, where I worked on my first film, "Spiderman 2."
Tell us about the career path you took that led you to work in New Zealand.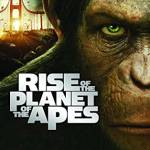 After working for Sony Imageworks for around seven years, I started looking into other companies around the world. I missed Costa Rica — never did quite settle in the USA — and was hoping to find a visual effects company in an area similar to Costa Rica.
This is when I heard about Weta Digital in New Zealand, who were doing some impressive work for the "Lord of the Rings" trilogy   After some research, I found out that not only did New Zealand look similar to Costa Rica, but also that Weta would be working on James Cameron's next big film, called "Avatar."  At this point, I applied to Weta for a job and got some help as well from a previous colleague from Sony Imageworks who was now working for Weta.  A few months later, I was accepted to join the team and have been here ever since. 
What was your favorite experience about working on "Avatar"?
I think seeing the final result in the theatre and the huge buzz it created. Working on it was long hours and a lot of stress, and in the heat of the moment, it is tough to take a moment, sit back and appreciate the work.  Months and even years pass by in a flash while trying to finish the product without much time to truly enjoy it.  But finishing with a great movie with great visuals is the best outcome and definitely my favorite part of the experience.
What is the most satisfying aspect of your job and what has been your favorite project so far?
The moment when an audience sees the result and goes, "wow!" That moment is what it is all about, to cause some sort of emotional reaction out of someone watching one's work. It is hard to pick a project — they all had their ups and downs,  and each one has something I remember fondly.  Perhaps it's because we finished the project not too long ago,  but I really liked working for the live concert visuals for Childish Gambino's "The Pharos Experience." 
What advice would you give young Costa Ricans who are interested in pursuing a career in digital animation?
Aim high, don't place walls in front of you and don't listen to the naysayers. Stay motivated and chase your dream. Get a good balance of artistic and technical knowledge. Stay passionate and don't despair; the big studios overseas don't care for qualifications, nor experience as much as just raw skill and talent.  All that is needed is to show those to the world to get noticed.  Showing one's work is easier than ever these days with the internet.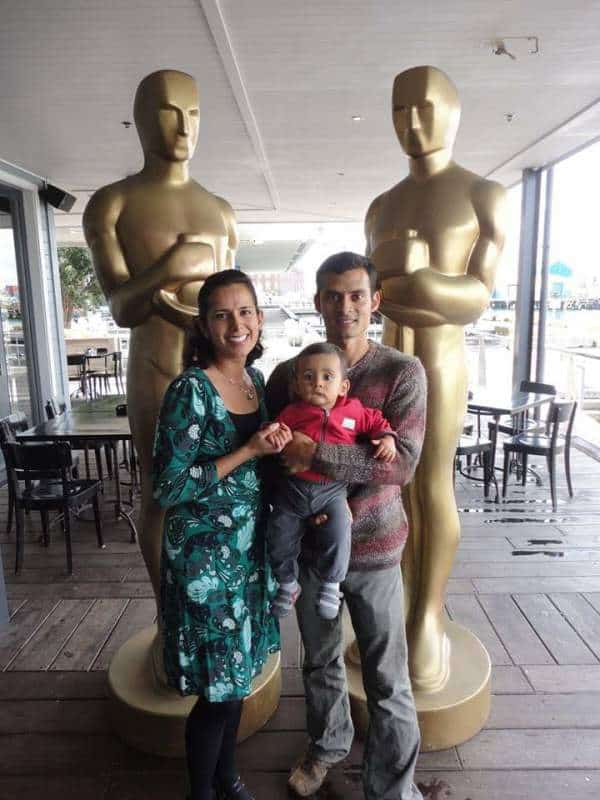 Bruce Callow is a Canadian communications consultant and teacher who does space education outreach work on behalf of NASA. He is the co-author of the book "To the Stars: Costa Rica in NASA" published by the Editorial Tecnológica de Costa Rica.