Jacó, Puntarenas — Jacó Beach is one of the most popular destinations in Costa Rica due to its relative proximity to San José and its surfing conditions.
While not Costa Rica's prettiest beach, Jacó is plenty scenic, and the best views come from the end of the Miro Mountain trail.
The trail starts at the intersection of Calle Madrigal and Route 34, across the street from the gas station. It follows a dirt road that winds uphill to a fork, where you take the left branch onto a sidewalk leading to a beautiful, graffitied, abandoned building.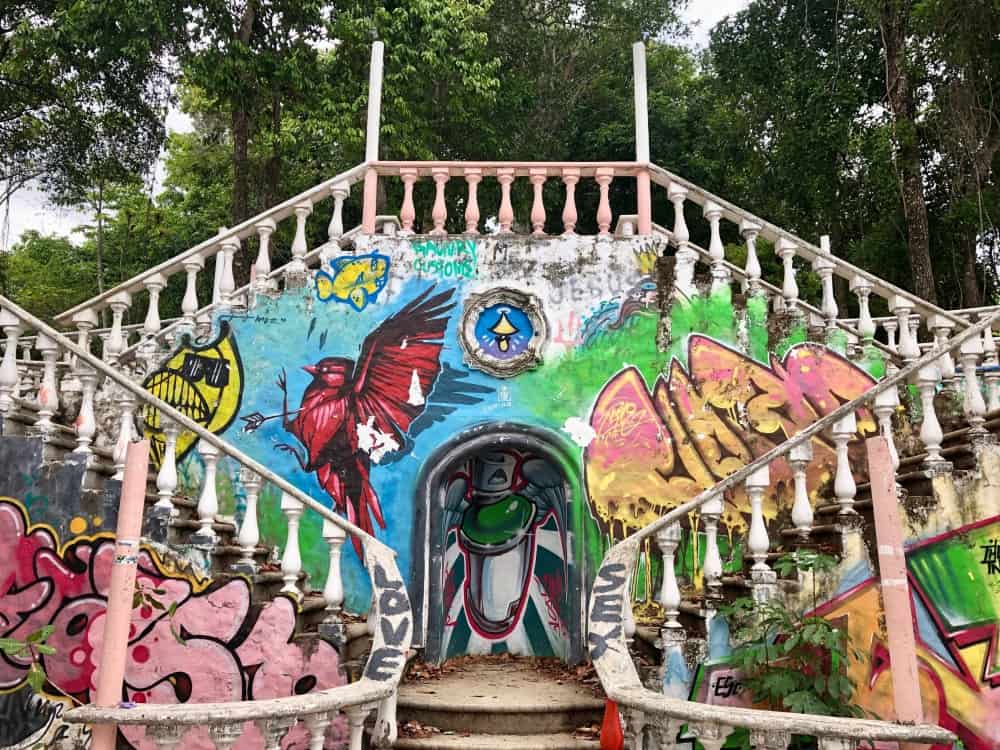 The building has three levels to explore and offers excellent views of Jacó Beach and the Pacific Ocean.
The out-and-back hike is 2.7 km (about 1.7 miles) in total and is listed as moderately difficult on AllTrails. It's a popular route for picnickers, dog walkers and bird watchers, and for those who want to get in a morning workout before lounging at the beach.
Despite the foot traffic, there's a good chance of seeing interesting wildlife along the way. During a trip in May, I spotted a small snake, a toucan, poison dart frogs and a sloth.
Not bad for such a short hike!