Costa Rica's claim to the world's best coffee has a notable cosigner: The Pope.
Pope Francis greeted Carlos Alvarado on Saturday by saying the Costa Rican President is "the President of the world's best coffee," according to a press release from the Casa Presidencial.
"Thank you, Pope Francis, for recognizing everything that Costa Rica has to offer to the rest of the world," Alvarado responded.
President Alvarado presented the Pope with a gift basket containing eight packs of coffee from different regions throughout Costa Rica, an image of La Virgen de los Angeles — Costa Rica's patron saint — and a La Sele uniform.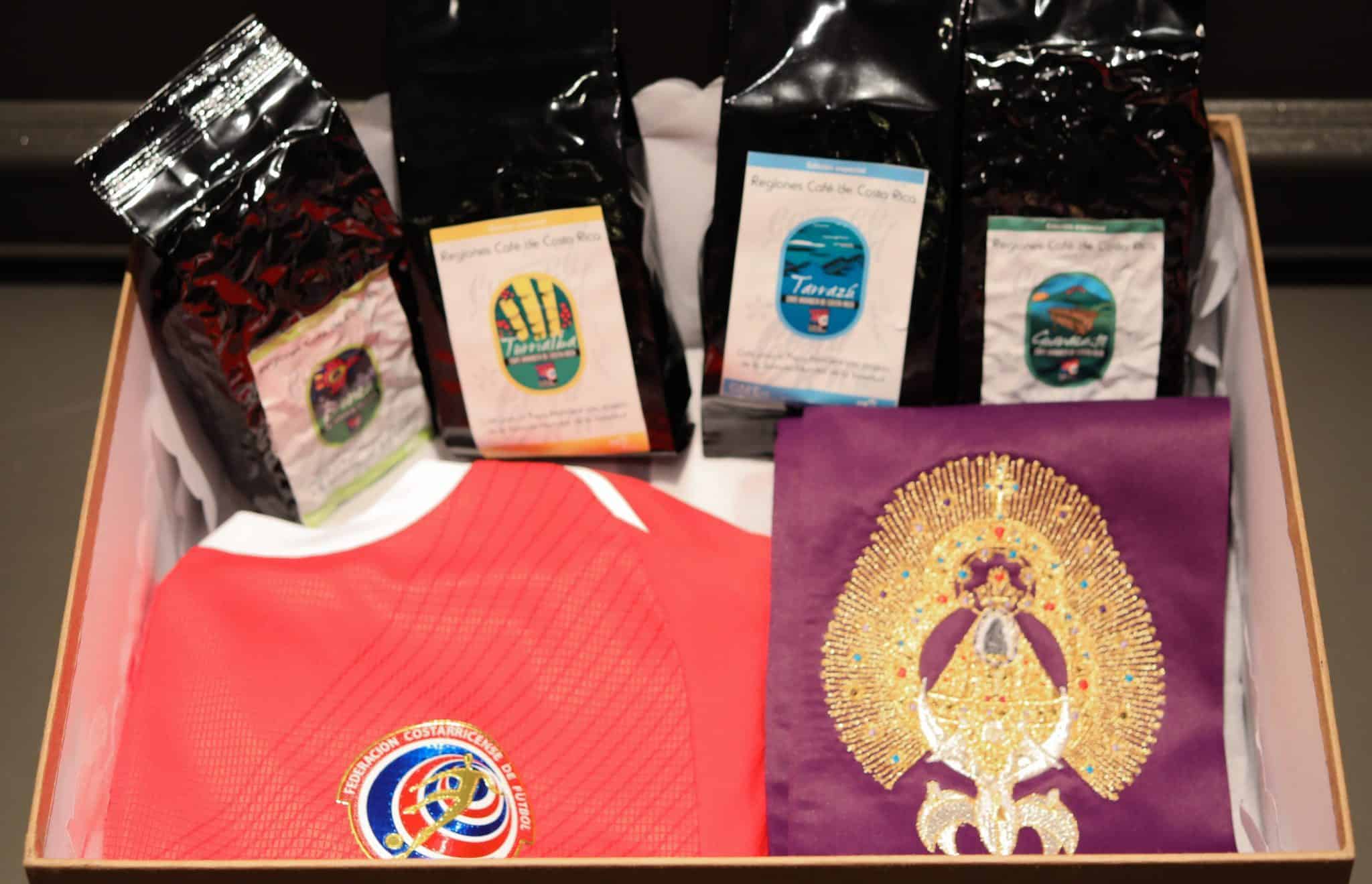 Pope Francis and Alvarado are in Panama for World Youth Day 2019.
---
This story was made possible thanks to The Tico Times 5 % Club. If only 5 percent our readers donated at least $2 a month, we'd have our operating costs covered and could focus on bringing you more original reporting from around Costa Rica. We work hard to keep our reporting independent and groundbreaking, but we can only do it with your help. Join The Tico Times 5% Club and help make stories like this one possible.
Support the Tico Times