Costa Rica recognized Juan Guaidó as the president of Venezuela.
Guaidó, the head of Venezuela's national assembly, declared himself acting president of Venezuela on Wednesday during a mass opposition rally against Nicolas Maduro.
"I swear to assume the national executive powers as acting president of Venezuela to end the usurpation, [install] a transitional government and hold free elections," Guaidó said to thousands of cheering supporters.
Tens of thousands of protesters took to the street today in Caracas to oppose President Nicolas Maduro, the AFP reported. The protest came after four people died during overnight clashes between Maduro supporters and opponents.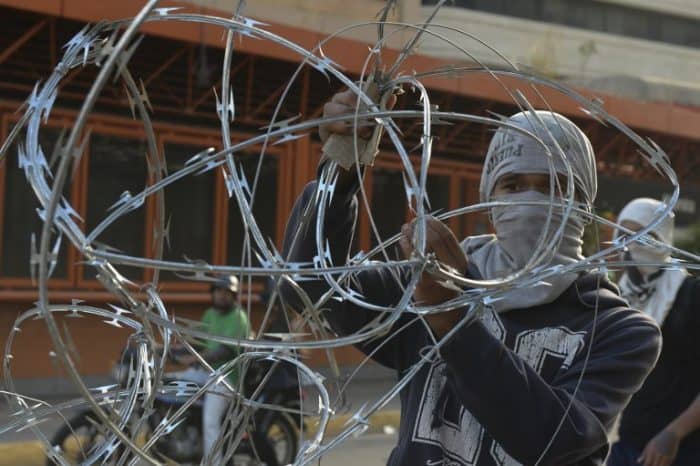 Venezuela's Supreme Court quickly launched a criminal probe into the National Assembly, but countries across the Americas recognized Juan Guaidó as the interim president. Brazil, Colombia, Chile, Argentina and the United States all backed Guaidó earlier in the afternoon and then President Carlos Alvarado announced his support for Guaidó on Twitter:
Costa Rica reconoce la proclamación del señor Juan Guaidó como presidente interino de Venezuela. Abogamos por el diálogo, la paz y nuevas elecciones libres.

— Carlos Alvarado Quesada (@CarlosAlvQ) January 23, 2019
Costa Rica's Foreign Ministry released a statement saying "Costa Rica expresses its support for the interim government, which has a mandate to restore constitutional order and attend to its obligations in the framework of international law and, in particular, the human rights of all Venezuelans.
The Foreign Ministry also noted that as a nation of peace, Costa Rica reiterates that the solution to the crisis should come through dialogue and peaceful means.
The AFP has reported that riot police have already clashed with anti-Maduro protesters. Maduro has also severed diplomatic ties with the United States and has given U.S. diplomats 72 hours to leave the country.
"I've decided to break diplomatic and political relations with the imperialist government of the United States," said Maduro to thousands of supporters in Caracas.
"Get out! Leave Venezuela, here there's dignity, damn it."
---
This story was made possible thanks to The Tico Times 5 % Club. If only 5 percent our readers donated at least $2 a month, we'd have our operating costs covered and could focus on bringing you more original reporting from around Costa Rica. We work hard to keep our reporting independent and groundbreaking, but we can only do it with your help. Join The Tico Times 5% Club and help make stories like this one possible.
Support the Tico Times