The bloody mary is as classic as a cocktail gets. Articles and books are full of colorful stories about how it was created around the 1920s. The drink surged during Prohibition when people tried to cheat the system with drinks that didn't look like they contained alcohol.
Later, the bloody mary became famous after people discovered tomato juice was a great hangover cure. It doesn't hurt its popularity that people also think some morning-after alcohol can soothe the hangover pain.
So, for the sake of honesty and a new rereading of the bloody mary, I did arrive at Maza restaurant with a hangover.
I had eaten at Maza before, but I'd never asked for their bloody mary and its impressive garnish. The glass comes adorned with a chunk of pork, baby corn, one olive, a pickle and a slice of lime.
I was expecting the usual celery, but the exhibition made me excited.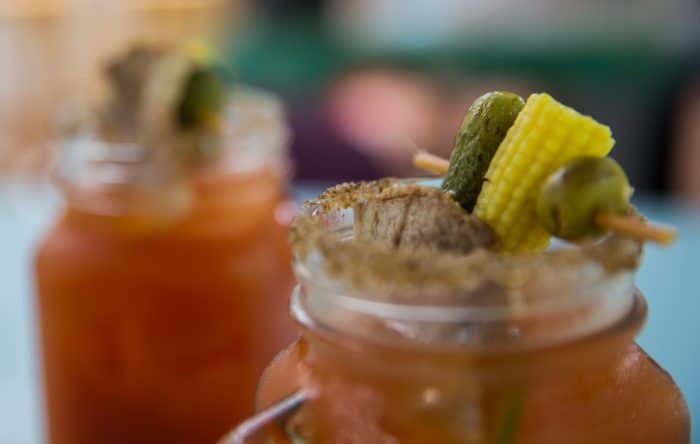 Smelling the cocktail's meat garnish made me feel like I was cured. I loved the first refreshing sips of the drink. But in the end, the spicy flavor was too much for my stomach to handle and I didn't finish the drink. I drank water to help my hangover instead.
Chef Federico Lizano says their spiced salt is what sets their bloody mary apart. They mix cilantro seeds, mustard, cumin, and other spices before mixing it with their special homemade salt.
Those details are important when you are savoring the complex spiciness of the drink, but the garnish is, at the very least, a great conversation starter. I took a picture for my Instagram and several friends sent me comments of awe and others were afraid I had bought a boozy version of the olla de carne.
Even though the standardized recipe for the drink mixes tomato juice, pepper, salt, spices, Worcestershire sauce and lemon; proportions and the garnish have changed over time.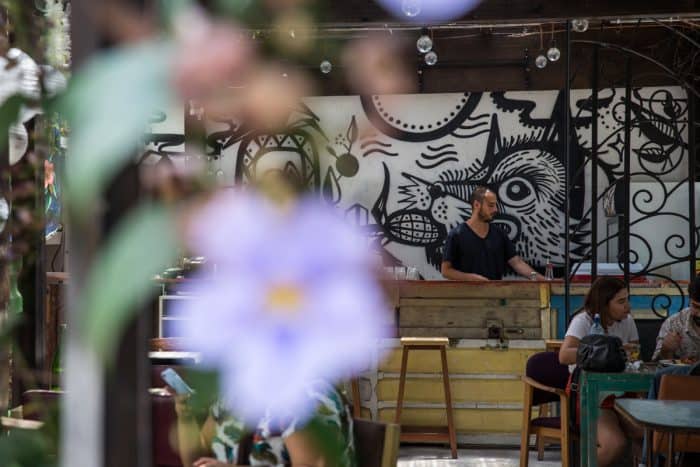 Maza's bloody mary was designed by Bebedero's Liz Furlong and inspired by Tico cuisine; just like the rest of Maza's food menu.
"The people that ask for our bloody mary are excited to try out new things and vary their drink requests. It's the type of client that likes to experiment with their order," Lizano said.
Three years ago, drinking bloody marys for brunch at a restaurant in San José was unusual.
It seems longer because 2018 has been particularly exhausting, but Maza opened just three years ago at the east side of Parque Nacional in San José. When I first visited, the sky vines weren't as lush as they look right now, and the menu was scribbled on a blackboard.
Later, in print menus, they started offering brunch Monday to Sunday from 9 a.m. to 5 p.m.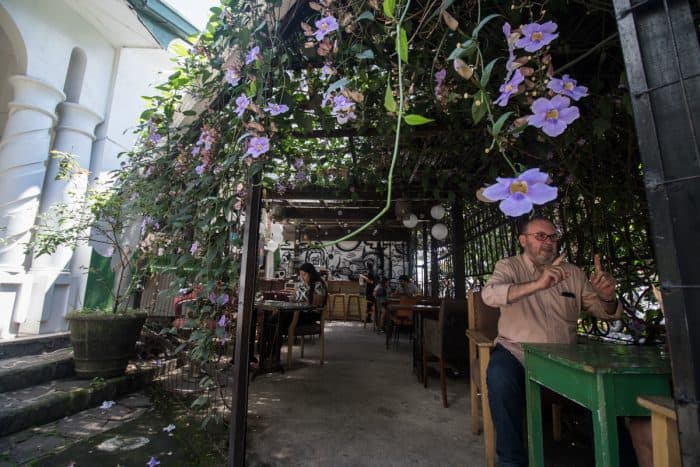 Brunch at Maza comes, of course, with cocktails. The most popular ones, Lizano said, are the Moscow mule and the bloody mary. With nothing else in common, both cocktails are spicy and use vodka. You can also ask for virgin versions of them.
Lizano still remembers that when they started, only a few places offered brunch and only on Sundays.
Just like other veteran bars and restaurants in San José's foodie scene, Lizano is already planning on changing their menu and leaving brunch just for the weekends.
"We are thinking about a food concept focused on the use of the local product and that also stays casual," he said. "That's how we describe our business: we serve urban funky cuisine."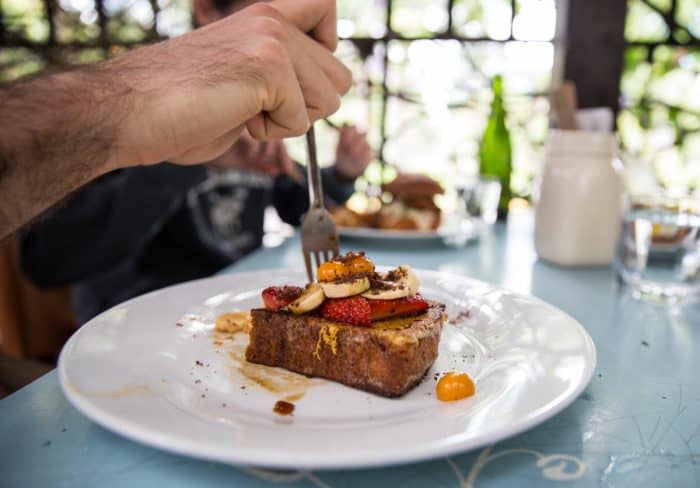 Lizano also said they're working on a new menu with coffee and a juice bar.
The classic bloody mary will be there to stay though.
What makes a classic? For books, it's easier to define. Author Italo Calvino wrote three decades ago that classics are the kind of books in which every rereading "is as much a voyage of discovery as the first reading."
I don't mean to bastardize a Calvino essay, but I believe that's also how you should experience other classics, especially world-known standardized cocktails that you'll drink several times in a lifetime.
I look forward to revisiting the bloody mary again and again.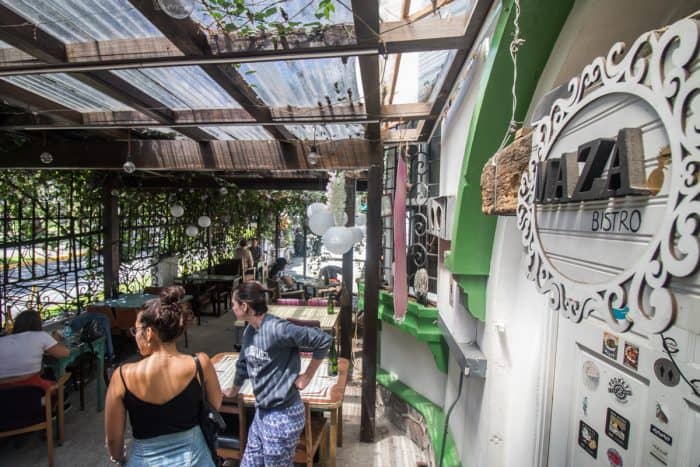 ---
Natalia Díaz is a freelance journalist. She likes her reading the same way she likes her music: with a side of gin and tonic. Natalia just started this new liquid diet and she's writing all about it. You can follow her on Twitter @natdiaze.