An average of three Nicaraguans have been killed every day due to government oppression since the peaceful resistance started 100 days ago.
The numbers vary depending on which human rights organization report you read, but the Inter-American Court of Human Rights (CIDH), which is linked to the Organization of American States, published its most recent tally on Twitter yesterday: 295 dead during protests in Nicaragua.
More than 2,000 people have been injured, more than 750 have been kidnapped, and an unknown number of people have been detained while the government oppresses a populace asking for justice and democracy.
The government has been known to cause, through sheer terror, forced displacement and an unknown number of people have been forced to abandon the country due to persecution.
Last week's violent escalation led the International Federation for Human Rights (FIDH), which is part of the Nicaraguan Center for Human Rights (CENIDH), to issue a communique petitioning the Secretary-General of the United Nations, Antonio Guterres, to take a strong stance regarding government oppression in Nicaragua.
In fact, during a visit to Costa Rica on July 17, Guterres questioned "the use of lethal force" of the state on its citizens.
The oppression has escalated in the last 50 days. The number of dead grew from 127 to 295 during that time according to the CIDH.
CIDH commissioner Antonia Urrejola explained on Twitter that the number has been consistently updated since her visit to Nicaragua last May, when the number was 76 dead. The organization has called on Daniel Ortega to stop the oppression.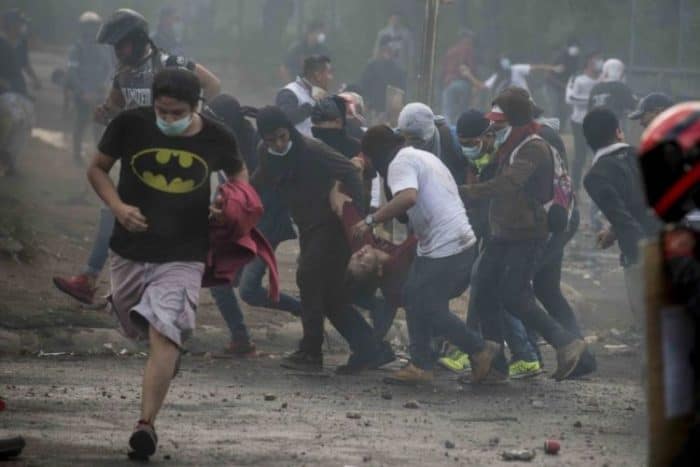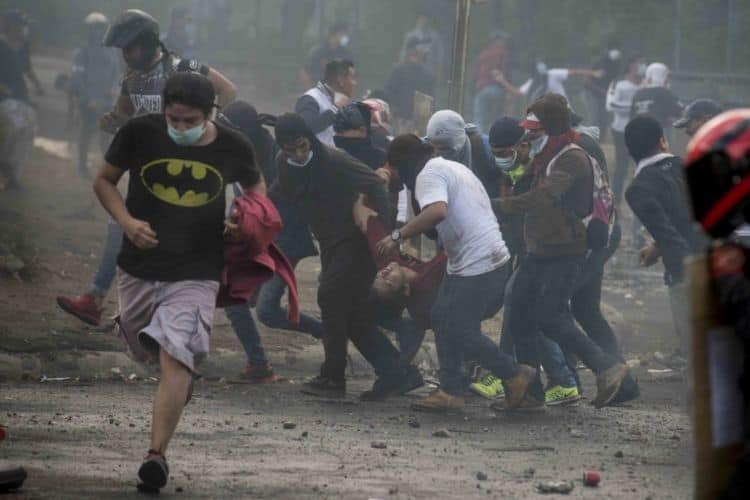 The CENIDH
CENIDH agreed with the numbers reported by CIDH: 295 dead, 2,000 hurt, hundreds detained illegally and accused of being terrorists and hundreds of families displaced.
The Executive Secretary of the Nicaraguan Pro Human Rights Association (ANPDH), Álvaro Leiva Sánchez, says that their records have the number of dead up to 370.
Marcos Carmona, Executive Secretary of the Permanent Commission for Human Rights (CPDH), said their organization's tally stands at 309 dead, which includes 22 police officers.
According to Leiva, the violation Nicaraguans' human rights has prevailed during the past 100 days.
Arbitrary justice
According to CPDH lawyer Julio Montenegro, the arbitrariness of the justice system has also increased during this period.
Montenegro said the anomalies start with detentions, most of which are arbitrary to begin with. They stem from kidnappings committed by paramilitary forces and illegal detentions by police and then detainees remain incarcerated for longer than the 48 hours established in the Constitution. Some are sent to court six days after they were first captured.
The worst part, Montenegro said, is the day-to-day helplessness prisoners face. They have even been taken to court without a public defender.
"It's totally up to the prosecutor, who attributes a crime to them and then it's never questioned," Montenegro said.
Montenegro added that lawyers often don't get told what courts their clients are being taken to, or they're driven to courtrooms where only prosecutors, public defenders, and judges can enter.
For Montenegro, this is illegal and irregular. He also mentioned that in the case of Medardo Mairena, a rural leader in Nicaragua who was accused of terrorism, he has information that Mairena "was the target of a beating" by someone who was only identified as Carlos aka El Chacal.
He added that the justice system just further criminalizes people who were persecuted by police and paramilitary forces.
Montenegro used Mairena's case as an example.
Mairena, Pedro Mena, and eight other people have been accused of being co-conspirators in at least nine charges, including terrorism, organized crime, and murder.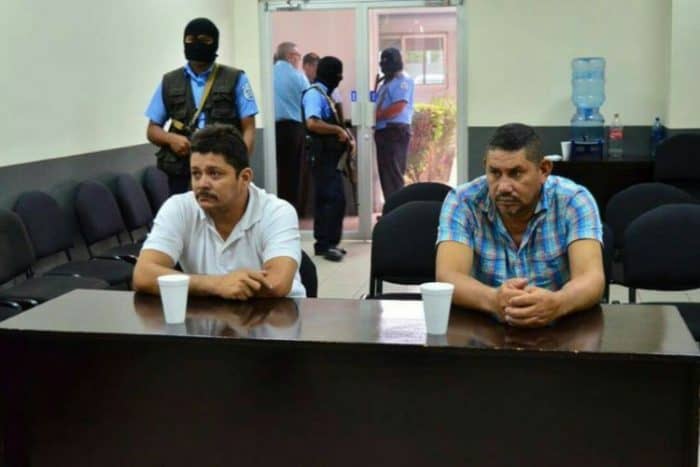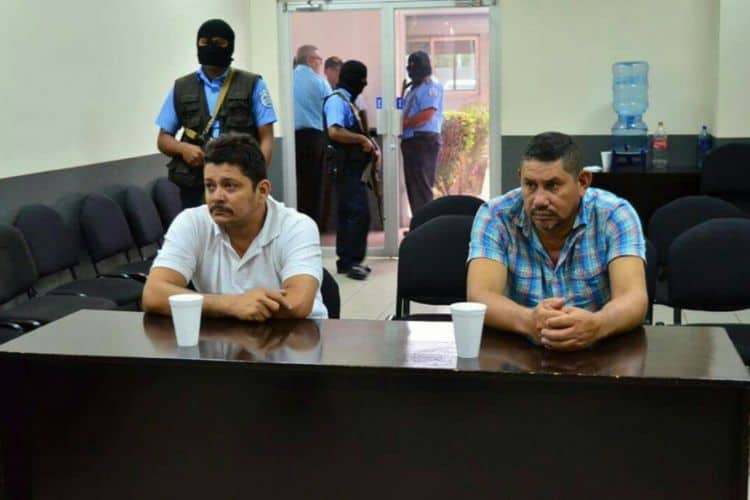 Number of political prisoners grows
During the last three months of peaceful protests, 137 people have been accused and indicted in 34 different cases. The most common charges are: terrorism, organized crime, kidnapping, arson, and murder. Most of the accused are students and six of them are teenagers.
That number is confirmed by the CPDH, an organization that also offers pro-bono defense to detainees. There have been cases where up to 14 people are charged, like in Estelí, Nicaragua. There, prosecutors made the 14 people who were in the city's barricades look like delinquents by labeling them "Los Chapulines. There's also a case where 10 students who were barricaded in the National Autonomous University of Nicaragua (UNAN) were charged in the same case.
While the first five political prisoners to appear in court in Managua did so on April 23, the majority of cases were presented by the Public Ministry in June and July of 2018.
"There are several complaints to the Public Ministry against police and paramilitaries," said Pablo Cuevas, the CPDH legal adviser. "This proves that there are two classes of Nicaraguans that have immunity to commit crimes and murder, while the fact that you're carrying a white and blue flag is enough to get killed or indicted."
---
Read the original story in Spanish at La Prensa.
This story was translated into English and republished in The Tico Times as part of a partnership with La Prensa to help bring their coverage of the Nicaraguan crisis to an English-speaking audience.