Rescuers searched on Wednesday for dozens of missing people that the violent eruption of Fuego Volcano left behind ten days ago in the community of San Miguel Los Lotes, Guatemala, while authorities monitored the explosions of another volcano near the capital.
A brigade of 69 rescuers, within them a group of Mexicans, went into the devastated area accompanied by residents and found remains that could belong to four bodies, David León, spokesman for the National Coordinator for the Reduction of Disasters (Conred), told journalists.
The rescuers abandoned their work in the afternoon due to rains, but the search "will be resumed [Thursday]," León said.
Meanwhile, authorities have monitored the neighboring volcano of Pacaya, 20 km south of Guatemala City, which increased its activity on Wednesday. This resulted in the temporary closure of La Aurora Airport in the capital, which reopened after various hours. The Municipality of San Vicente Pacaya prohibited the entry of tourists to Pacaya Volcano National Park after an expulsion of ash.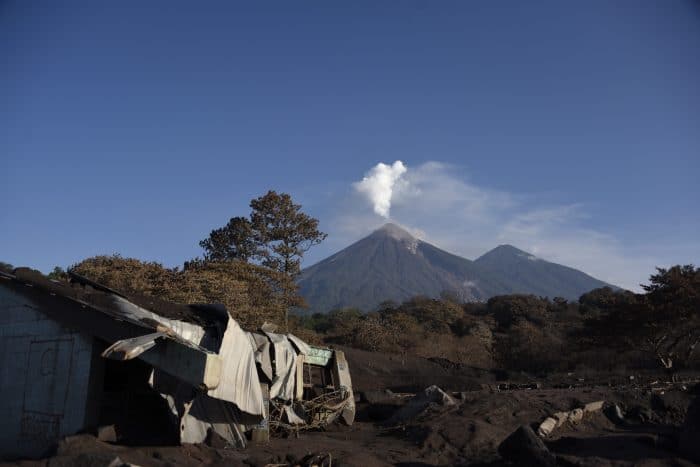 In San Miguel Los Lotes, the search has been intermittent since last Wednesday because the volcano is still active and the strong rains have provoked new landslides that elevate the danger of the tragedy, in which 110 people died and 197 are missing.
The surviving residents have not given up the search. Despite danger warnings about the instability of the terrain, they've entered the area every day to dig our their buried houses, supported by machinery lent by private businesses. Inhabitants fear that the the government will order an end to all rescue work.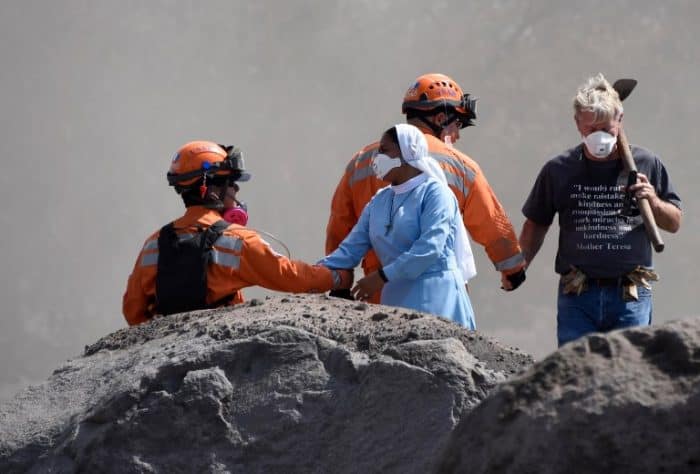 A total of 3,617 people from the community of Los Lotes and neighboring towns remain in shelters. President Jimmy Morales announced that during the next three weeks, 250 temporary houses will be built on state land in the city of Escuintla, where a permanent project will be built with nearly one thousand homes.
The United Nations announced that it activated mechanisms "to respond in an urgent manner to the needs of the affected people" due to the eruption of the volcano, located 35 km southeast of the capital.
Fuego Volcano has not lost its strength, and the State Volcanology Institute (INSIVUMEH) continues to publish alerts about the descent of volcanic material.