A new study seeks not only to assess progress in a low-income San José community, but also to train some of its residents as pollsters to keep the study going.
The one-year-old project, carried out by the System of Art Education for Social Inclusion (SIFAIS) and the Latin American Center for Competitiveness and Sustainable Development (CLACDS) along with the INCAE Business School, was launched in order to measure progress in La Carpio, in western San José, compared with the municipality of San José as a whole.
The study explores La Carpio's access to water, personal security, health, housing, education, information and communication, environmental quality, personal freedoms and higher education. The end goal is to assess collective well-being and sustainability in a largely immigrant community that has been historically marginalized by the state and stereotyped by much of society.
Overall, Costa Rica ranks 28th out of 128 countries for the factors above, competing on some indicators with developed countries such as the United States, France, and Germany. La Carpio, however, lags behind. The study seeks to determine whether social interventions such as the work of SIFAIS can help close the gap.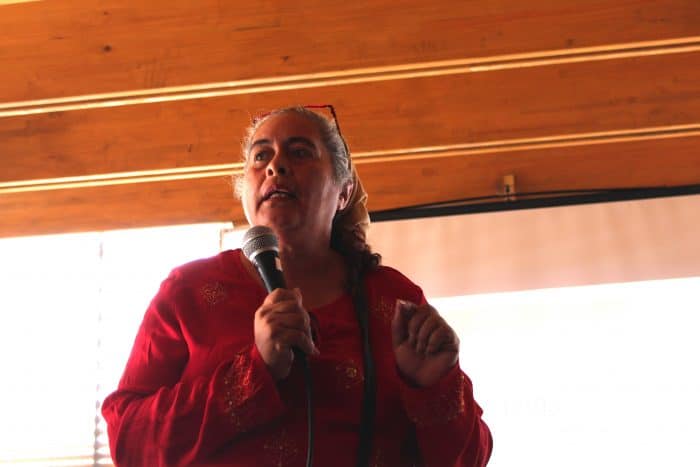 The study leaders include SIFAIS president Maris Stella Fernández, CLADS director and researcher Jaime García, and Cristina Rodríguez, a political scientist and director of Opinión SIFAIS, an effort to make La Carpio residents agents of the ongoing assessments, not just subjects.
Opinión SIFAIS, a joint SIFAIS-CLACDS-INCAE initiative, is an entrepreneurial project that is establishing a polling house within SIFAIS, by the community and for the community.
So far, six people from the community have participated in training from the INCAE in order to be able to conduct surveys. Two of them were students Paola Jeffres and Erick Roblero, previously featured in our Weekend Arts Spotlight.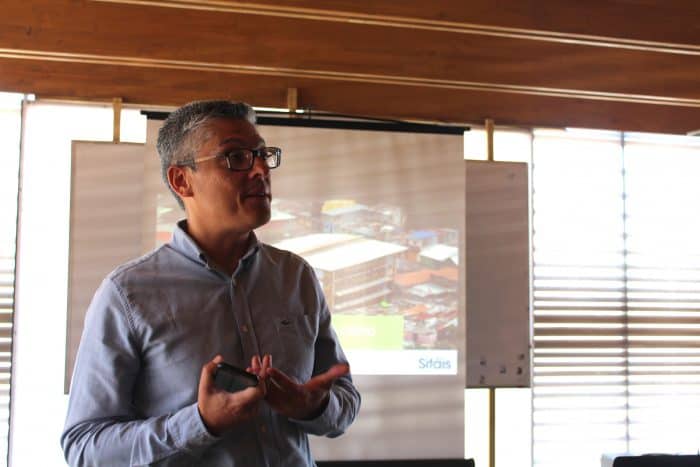 According to Jaime García, 1,426 people and 272 homes were polled to measure 46 indicators of social progress and social cohesion in the community. Tolerance and inclusion gaps were identified as well as personal freedom gaps in comparison with the rest of the canton of San José.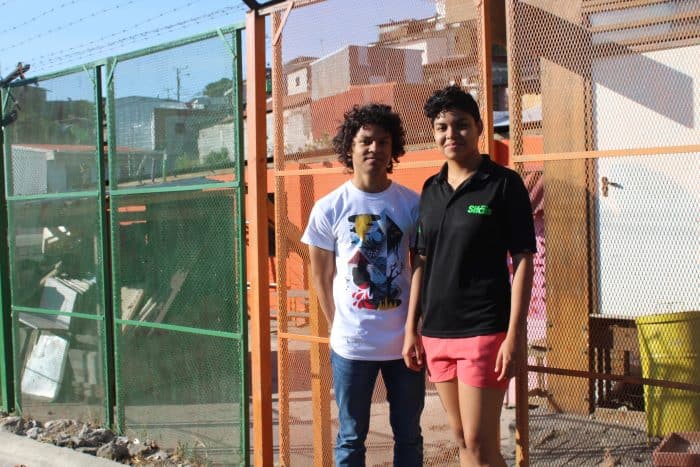 There were also results that suggested improvement: 71.90 percent of people polled said they believe that the community of La Carpio has become much safer over the last five years. People who attend SIFAIS were also polled, and it was clear that they appreciate the opportunity to learn a musical instrument, art and sports.
This baseline data will now have a life of its own, thanks to Opinión SIFAIS.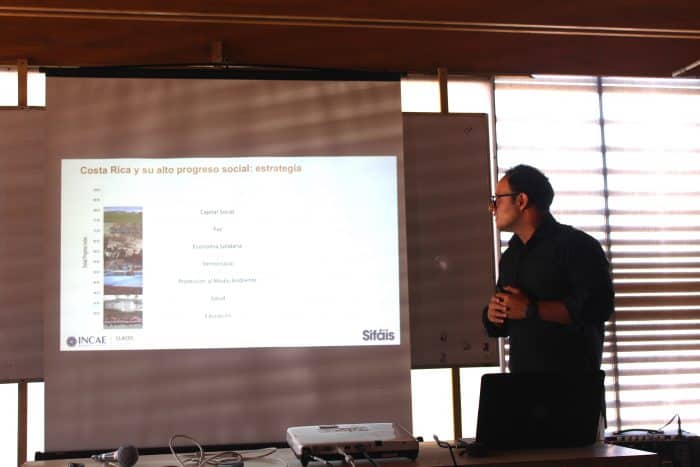 García explained that the study results will now be updated every year in order to have a timeline of progress and use the data as a common language.
Present at the launch of the initiative at the SIFAIS facilities in La Carpio were representatives of the Municipality of San José, the National Learning Institute (INA), the U.S. Embassy, BAC, academia, La Carpio's schools and the media.
Rebuilding the community of La Carpio through cultural education
This story is part of our Changemakers series on Costa Rican philanthropy, brought to you by the Costa Rica USA Foundation for Cooperation (CRUSA) and Amigos of Costa Rica.
Disclaimer: The Costa Rica USA Foundation for Cooperation (CRUSA) and Amigos of Costa Rica sponsor the Tico Times Changemakers Section to provide a space for stories and information about philanthropic work in Costa Rica. CRUSA and Amigos do not endorse any of the organizations, individuals, fundraising solicitations or opinions shared in this space unless otherwise stated.
Read more about the Changemakers section here.