La Carpio is a shantytown community located on the outskirts of San José. It is also home to the Integrated System of Art Education for Social Inclusion (SIFAIS), a nonprofit organization that for the past five years has provided the community with a non-traditional cultural education model. Two of the successful students from SIFAIS are Erick Roblero and Paola Jeffres.
Both started classes at SIFAIS, with no expectations, five years ago simply because they were looking for something to do on the weekend. Today, both are double threats in music (French horn for Roblero, cello for Jeffres) and judo. Roblero and Jeffres have participated in other courses and workshops offered by SIFAIS such as a workshop from the Central American Business School (INCAE) certifying them as official pollsters.
Roblero is finishing high school with the Ministry of Public Education's program given at SIFAIS, and Jeffres is currently studying Public Accounting at the International Polytechnic University in San José. Somehow, they balance all of this while also working half-time for SIFAIS in the volunteer department, MEP-SIFAIS management and event production.
Rebuilding the community of La Carpio through cultural education
Their list of achievements is long: Roblero, 17, has won 18 gold medals in judo as well as bronze and silver medals, participating in a variety of local tournaments as well as the NORCECA tournament, which gathers the best athletes from North America, Central America and the Caribbean. As for Jeffres, she has performed with SIFAIS's chamber orchestra in locations around the country and region including the Teatro Nacional and the Rubén Darío National Theater in Nicaragua.
On a sunny afternoon at SIFAIS' Cueva de Luz facility in La Carpio, Roblero and Jeffres sat down and spoke with The Tico Times about their lives and dreams. Excerpts follow.
How do you think SIFAIS has changed this community?
ER: Before SIFAIS was here, I would have never come down here to the Cueva de Luz.
PJ: Me neither [laughs].
ER: Everyone said it was very dangerous. Even on the news, it was said one time that this exact place where we are [sitting] right now was the most dangerous place in Costa Rica. There were people from other parts of Carpio that didn't dare come here. Ever since SIFAIS came here, it has improved the image internally and externally.
PJ: It has changed the image of how people perceive [La Carpio] from outside. For example, the musicians from the National Symphony now know about SIFAIS. I believe now that this place is famous [laughs].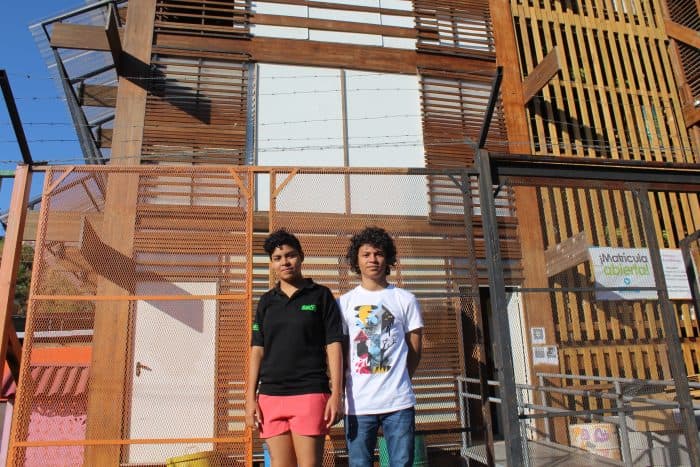 How has growing up with music, sports and SIFAIS helped you to develop discipline?
ER: I don't know what my attitude or my way of being would be like if I hadn't come here five years ago. We were taught responsibility and respect. If you failed an exam [at school] you wouldn't be allowed to go to judo. I would do my chores at home and my mom wouldn't even have to tell me because you already knew what you had to do. That was part of being responsible.
PJ: I think having such limited time helped me a lot because I was here all day long. Well, I still am [laughs], but before I was in high school and it was more exhausting than university. It helped me a lot to organize myself day to day.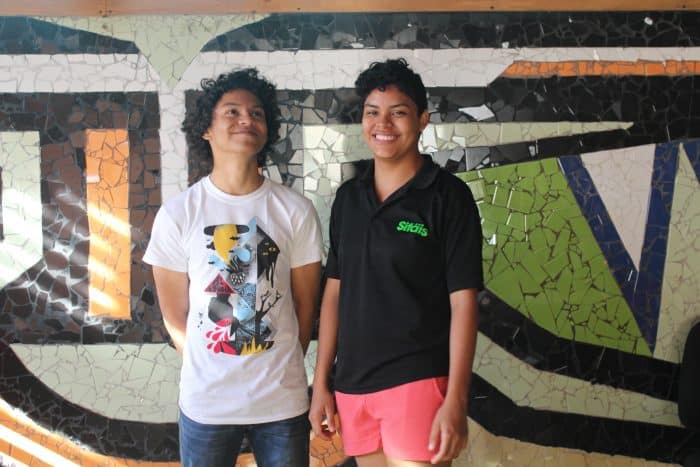 How did you each find your passion for judo and music?
PJ: About a year ago I finished high school and asked myself what I wanted to do with my life. I thought: I love music and also numbers, so I was deciding between public accounting and music education. I did the exam for musical education, but didn't pass it, so I chose public accounting. However, music is very important for me and it has changed me a lot.
ER: I started liking judo quite a lot after the first few times we competed. After a year of being in judo, in 2015 there was a championship called NORCECA, in which I had classified. I don't know even how I had done so because I didn't even know there was a team…. after the tournament I was exhausted and asked myself, why am I doing this? I had no obligation to do it, and yet I was there. I was doing it without complaining. I was exercising and I didn't even like exercising. That's when I realized I loved judo.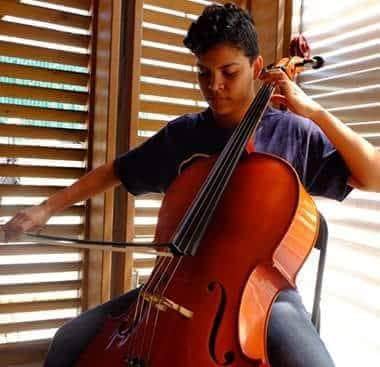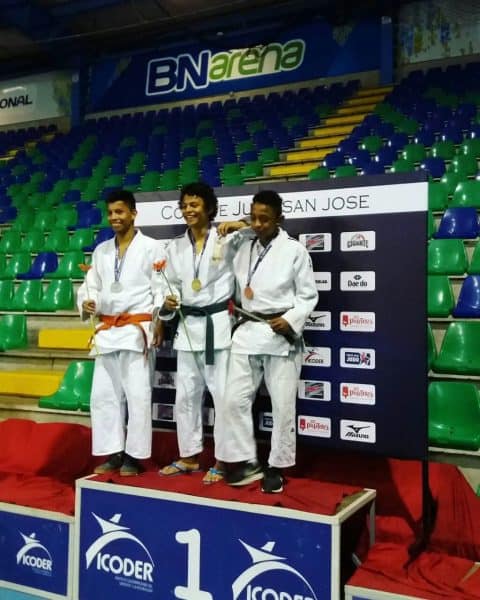 How has this created growth for both of you?
PJ: It has been a lot of surprises. For example, I worked at the National Theater for a month on the [production] of SIFAIS and Danzay's "Alice in Wonderland." When the play had finished the theater's vice-president told me that I was the first woman to work the stage machinery in the history of the theater. I was very surprised!
I feel more capable of achieving an objective. I would never imagined myself working at the National Theater next to 40- or 50-year-old men.
ER: With SIFAIS I've always been very grateful, just thinking there are people dedicating their time [to us] and they didn't have to do so. They did it out of love, to come here and teach people they didn't even know.
That was why I started judo. They needed people and it was the least I could do if they're helping us. In part, I've gotten into workshops and classes to help, even if I don't know what they are. We're the ones who gain the most, as it happens in many of the things we do disinterestedly. It's an opportunity to learn something new that at some point will help us.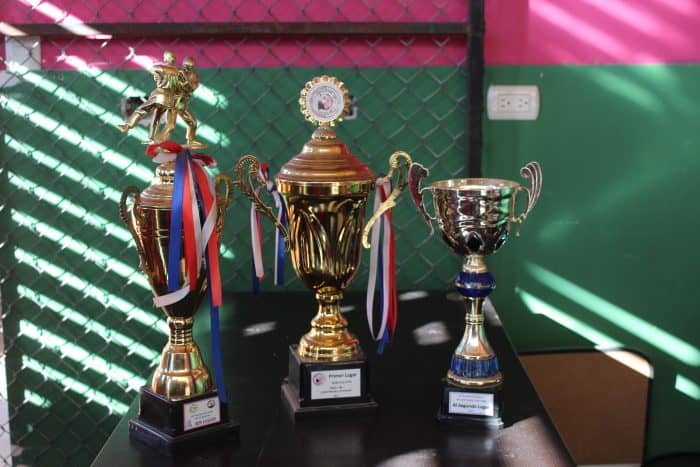 What has it been like to reach high levels of music and judo?
ER: I've learned that if you want to achieve something you have to work for it. If you want to win a medal, you have to train. If I train and don't win the medal, then I'm not training enough. You have to look for the way to do more.
When you want to obtain something, it won't magically happen. Opportunities won't rain down on you. You always have to show up, and the reward will be there [eventually]… You have to achieve goals before having the complete dream. It's about achieving it one step at a time to avoid disappointment.
PJ: I've learned a lot about perseverance in music, more than anything in the chamber orchestra because it's a very demanding ensemble. The music is harder every time. More than anything, it's the music score [that challenges me] because it's above my level. I  persist, and persist, and persist until I'm able to play it.
Our "Weekend Arts Spotlight" presents Sunday interviews with artists who are from, working in, or inspired by Costa Rica, ranging from writers and actors to dancers and musicians. Do you know of an artist we should consider, whether a long-time favorite or an up-and-comer? Email us at kstanley@ticotimes.net.
Meet Alicia Avilés, the perseverant immigrant leader of La Carpio's cultural growth
This story is part of our Changemakers series on Costa Rican philanthropy, brought to you by the Costa Rica USA Foundation for Cooperation (CRUSA) and Amigos of Costa Rica.
Disclaimer: The Costa Rica USA Foundation for Cooperation (CRUSA) and Amigos of Costa Rica sponsor the Tico Times Changemakers Section to provide a space for stories and information about philanthropic work in Costa Rica. CRUSA and Amigos do not endorse any of the organizations, individuals, fundraising solicitations or opinions shared in this space unless otherwise stated.
Read more about the Changemakers section here.