Editor's note: With this story, Tico Times Travel launches a monthly column called "Fun and free in Costa Rica," by Ilana Long — short dispatches on interesting things to do that cost nada.
Originally from Seattle, Ilana moved to Costa Rica with her family just over two years ago. She is the author of the children's book "Ziggy's Big Idea,"  and is currently on the lookout for a literary agent for her new, young adult science-fiction novel.
Her other pastimes have ranged from stand-up comic and improviser, singer-songwriter, humor writer and watercolor painter to long-distance swimmer and state champion in synchronized swimming. She and her husband, Steve, are teachers at the Country Day School in Guácima.  Her twin teenagers have quickly surpassed her in Spanish language acquisition.
Ilana loves to travel and is always on the hunt for adventure on a budget.  Got a good tip for "Fun and free in Costa Rica"? Contact Ilana at ilanalong@hotmail.com.
* * * 
I jockeyed for position among the 150 or so attendees at the free Sunday morning exercise class in the park. I came early and chose carefully, staking out a prime spot under a shady tree with a good view of the stage, yet far enough away from the speakers to avoid any permanent hearing loss.
On many Sundays, my family can be seen sweating, stretching, jumping, boxing and cursing at these fun, local aerobics classes.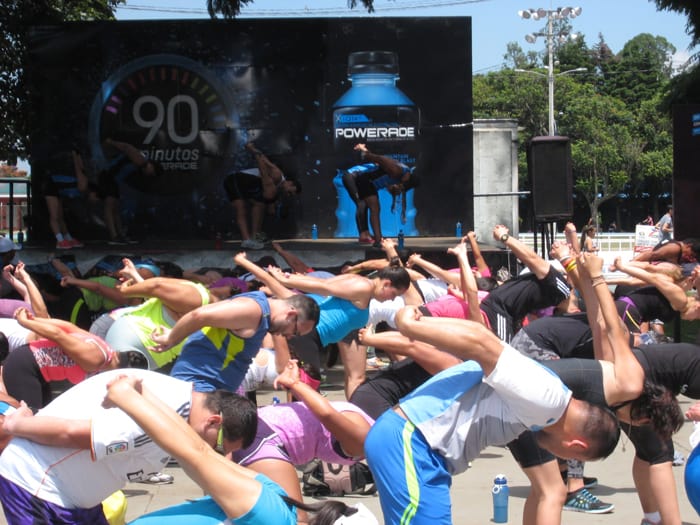 The leg lifts and torso twists take place weekly in Parque La Sabana, the hub of "fun and free" in San Jose: Lakeside strolling, roller-skating, playground hopping, vendor shopping and my favorite — the morning aerobics classes sponsored by Powerade — are among the offerings.
The aerobics class begins every Sunday at 10 a.m., followed by Zumba at 11. Powerade sets up the stage and drink booth near the basketball and tennis courts in Sabana Norte. The sessions last 45 minutes each, and you'll find all age and athletic stages represented here, from my teenage twins to grannies in fluorescent tank tops who love to practice their uppercuts.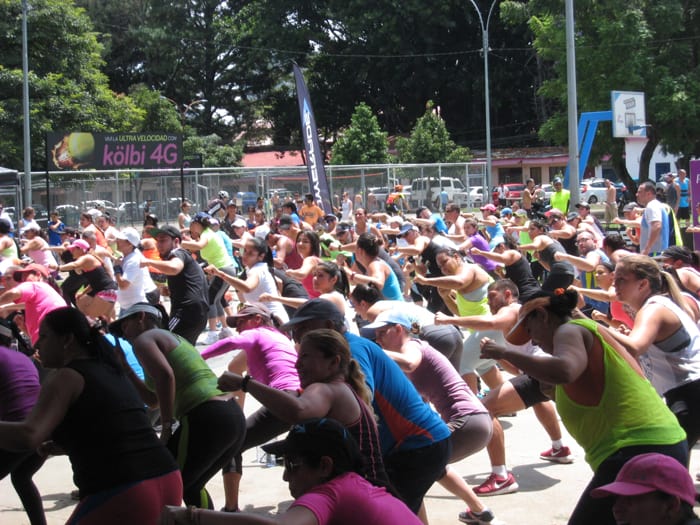 My husband, Steve, enjoys it because he's not the only guy out there. It's a diverse mix of folks. We choose our own levels of intensity and bask in the energy of joining a whole load of locals as they move in relative synchronicity.
The routine varies as well. On one Sunday, we bounced to techno pop music and boned up on our jabs and high kicks, fine-tuning them into a series of sleek kickboxing moves. At 11, I had a chance to channel my inner J. Lo during the Zumba class, which combines international dance moves and sultry Latin tunes. In other weeks I've done tension aerobics, Pilates moves and a variety of body-twisting feats that leave me pleasantly sore for days afterward.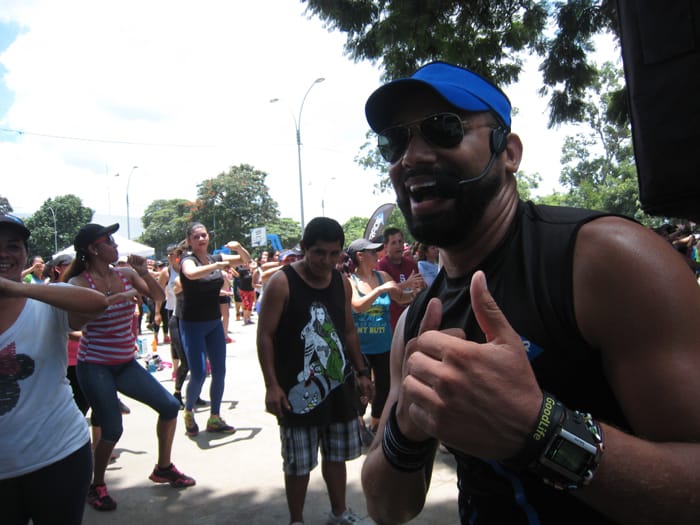 Exercise classes at Parque La Sabana are enthusiastically led. The energetic instructors and backup team work out with passion — sporting smiles like actors in a toothpaste commercial.
Haylee Valverde is a member of the expert fitness team.
"It's an opportunity to be in constant movement. That's what we were born to do!" she says with contagious dynamism.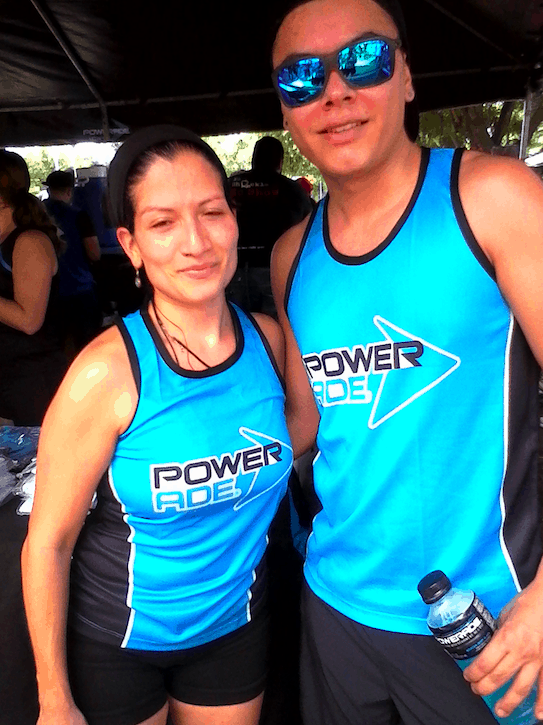 Her teammate, Aaron Chavez, concurs. "Really, what we want to do is teach the people in the community how to exercise in a way that is fun."
From time to time, the instructor calls out to the group, "Como se sienten?" (How are you all feeling?) A raucous cheer follows from the pumped-up crowd. Each time, I leave the wonderfully non-judgmental event feeling healthy, energized and fit.
And, of course, during and after, there's free Powerade for all.
Contact Ilana Long at ilanalong@hotmail.com