If you like your fish raw, yet well done, you may want to sample some of the entries in a monthlong contest to honor Costa Rica's best ceviche.
The Ceviche Tour, sponsored by several beverages and a credit card company, challenges chefs in 16 restaurants to come up with a new gourmet ceviche dish to serve to customers between April 28 and May 31.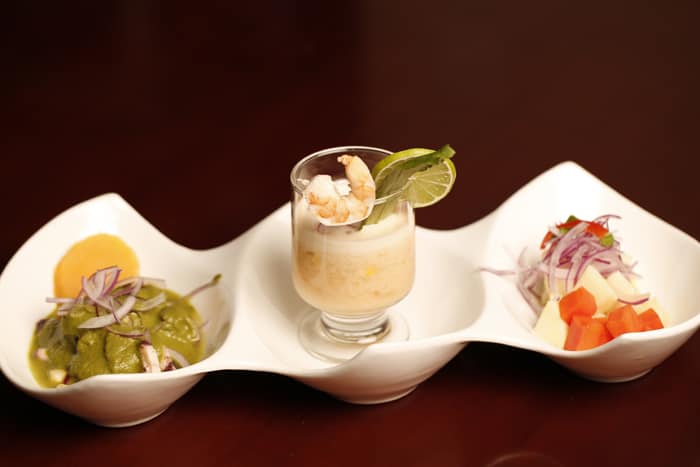 A jury of four chefs will be surreptitiously slipping into the restaurants to sample the dishes in order to determine three finalists, who will compete in a "Master Chef"-style competition at Torre Lexus in Escazú the first week of June.
Details are still being worked out, but chefs will either be able to choose their ingredients or will be given a "surprise box" with the same ingredients. They will then come up with a completely original ceviche concoction, competing for first, second and third place.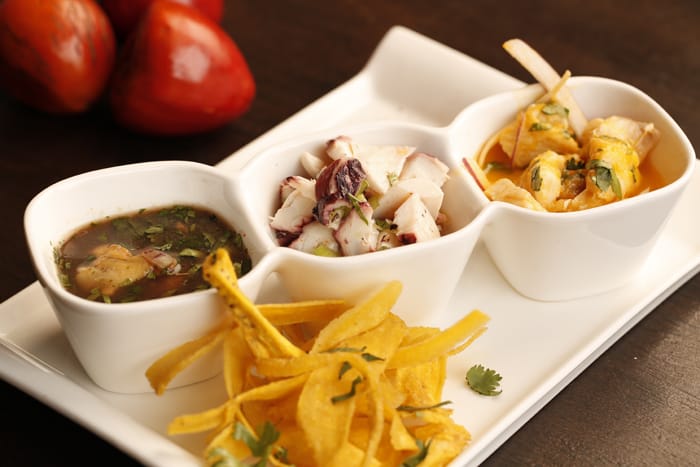 Ceviche is raw seafood cured in lime juice and enlivened with peppers, onions and other ingredients, limited only by the cook's imagination. The dish is believed to have been brought to Peru from Granada by the Spanish conquistadors and from there evolved into an international sensation, primarily as an appetizer.
Two Tico Times editors recently sampled the flavor of the month at Alma de Amón in Barrio Amón — seabass and shrimp with onion, sweet chili, cilantro, lime, garlic, pepper and ginger ale, rolled in avocado slices and doused in a mango and ginger sauce, with cherry tomatoes on top. It was, how should we say … gingerific.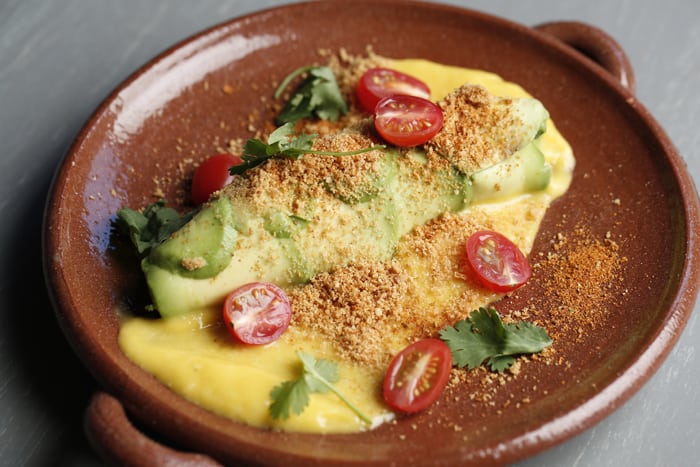 There's a "People's Choice" component to the contest as well, in which customers are invited to upload photos of their ceviche to Instagram or Facebook with the hashtag #cevichetourcr, as well as a hashtag identifying that specific dish, to register their vote. Participants can win prizes including dinners at participating restaurants.
The restaurants (all in the Central Valley except one in Manuel Antonio and one in Herradura), are 8vo Rooftop, Alma de Amón, Estación Atocha, Cebichería, Chancay, Go Fish, Inka Grill, Jurgen's, La Bistró, La Cascada, La Isabela Marriott Belén, Marriott Los Sueños, Praha, Segundo Muelle, Hotel Si Como No and Vino Mundo.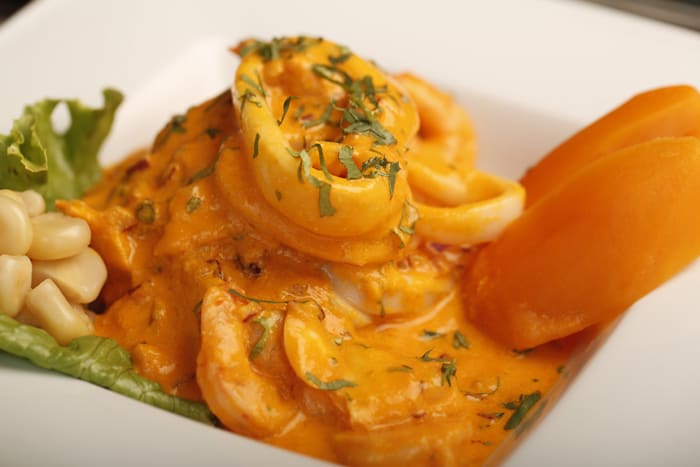 The Ceviche Tour is sponsored by Credomatic, which offers a steep discount on the dishes if paid with one of its credit cards — ₡5,990, as opposed to ₡7,990 (plus tax). That includes a beverage from one of the other sponsors, Stella Artois beer, Cono Sur wine, Acqua Panna mineral water or San Pellegrino sparkling waters.
For more info: www.cevichetourcr.com
Contact Karl Kahler at kkahler@ticotimes.net.