NEW YORK – Phife Dawg, the high-pitched but street-smart rapper whose pioneering group A Tribe Called Quest brought a fresh artistic aesthetic to hip-hop, has died, a colleague said Wednesday. He was 45.
DJ Chuck Chillout, a prominent New York hip-hop DJ who has long played A Tribe Called Quest, announced Phife Dawg's death on Twitter but did not reveal further details.
Phife Dawg, whose real name was Malik Taylor, has long spoken of health problems including his struggles with diabetes and had a kidney transplant in 2008.
Phife Dawg formed A Tribe Called Quest in the mid-1980s with Q-Tip, his classmate in the New York borough of Queens whose thoroughfare of Linden Boulevard would feature in the lyrics.
The two rappers became one of hip-hop's defining pairs, with Phife Dawg, whose voice in early recordings was markedly high, generally playing the shrewd back-up man to the cerebral Q-Tip.
Tensions were never far from the surface, with Phife Dawg gradually taking more vocals but Q-Tip becoming the face of A Tribe Called Quest and going on to a successful solo career, recently being named the first artistic director for hip-hop at the Kennedy Center in Washington.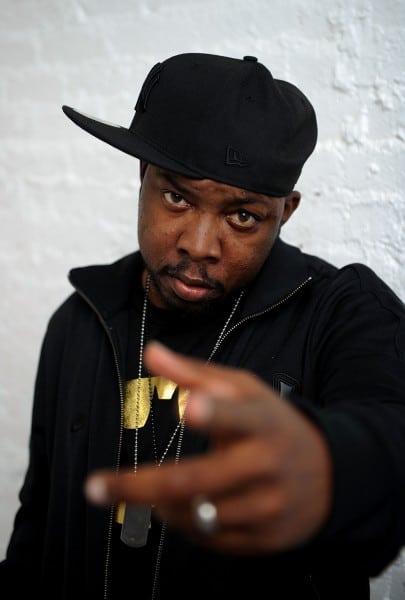 A Tribe Called Quest — at times a four- or three-man group and best known for the hit song "Can I Kick It?" — helped chart a new direction for rap beyond straightforward rhyming and beats, with the group often described as pioneers of alternative hip-hop.
The group's debut album, 1990's "People's Instinctive Travels and the Paths of Rhythm," on which Phife Dawg appeared on only four tracks, offered quirky humor that brought an early following.
The group's two follow-up albums, "The Low End Theory" and "Midnight Marauders" quickly became considered hip-hop classics for their incorporation of jazz which eschewed standard radio formulas.
"Midnight Marauders" also brought in a more political edge, with references to racial oppression and spiritual uplift.
Phife Dawg, in an interview last month as A Tribe Called Quest prepared to reissue its albums, said that he never expected to become famous out of his neighborhood.
He attributed the group's success with thinking big rather than pursuing individual tracks, unlike many rappers.
"We wanted the longevity of Earth, Wind and Fire and Prince and people of that nature. We didn't want to be two-hit and three-hit wonders," he told Rolling Stone.
Phife Dawg — who called himself the Five-Foot Assassin for his short physique — tried a solo career with a 2000 album, "Ventilation: Da LP," but met mixed reviews and eventually saw his career clouded by health issues.
Phife, always on point: