PAPAGAYO GULF, Guanacaste – When you crest the hill on the highway where you catch your first view of this gulf, you understand why some of Costa Rica's finest resorts have gravitated here. Under an endless blue sky you see a dazzling aquamarine bay, and on the other side is Papagayo Peninsula, the playground of millionaires.
And yes, to stay at many of the resorts here costs a lot of money, but on the inland side there are a string of gorgeous beaches with more affordable lodging options, notably Playa Hermosa.
Papagayo Gulf is a long stretch of water from Santa Rosa National Park in the north to Playa Grande in the south. Papagayo is also the name of the peninsula that shelters Culebra Bay, and it's the name of a region that includes everything between the peninsula and Playas del Coco.
I lined up visits to a string of hotels with good reputations: I stayed at El Mangroove, Bosque del Mar, El Velero, Occidental Grand Papagayo, Villa del Sueño, Casa Conde and RIU Palace, and I toured the Four Seasons and the Andaz.

At most places I stayed only one night, at some I didn't stay at all, and I certainly didn't visit all the hotels in the area. Some provided free lodging, without which this tour would have been very costly.
This is not an exhaustive list of all of the options, but these are my honest impressions of the places I visited and the best that each has to offer, along with some of the downsides.
King of the hill: Four Seasons Resort Costa Rica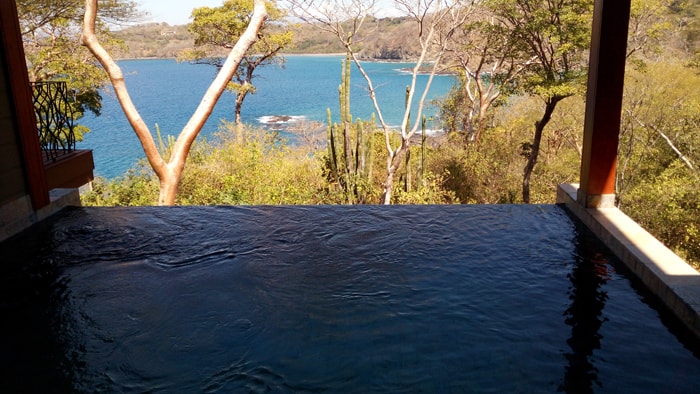 The Four Seasons on Papagayo Peninsula has no real challengers for the title of most exclusive resort in Central America. The reservations manager who gave me a tour by golf cart, Lauryn Blaszczyk, said its only real competitors are in Mexico and the Caribbean.
Lauryn showed me a sumptuous 3-bedroom residence with a plunge pool in three separate buildings. It had his-and-hers bathrooms, his-and-hers walk-in closets and bathtubs so nice they made you want to take a bath right now.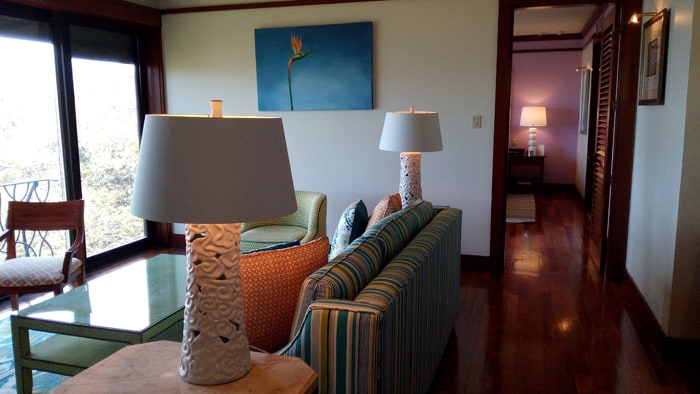 "The uniqueness is that it's three separate buildings, not under one roof," she said. "Guests that are multi-generational are able to enjoy the privacy. If they want to be away from the family they can, but also they're able to come together in the living room area. Obviously when you walk in you have that gorgeous plunge pool. All of them have beautiful, panoramic views of the ocean, very private and secluded, if someone is looking for a little more privacy and remoteness."
I asked her what a place like this costs.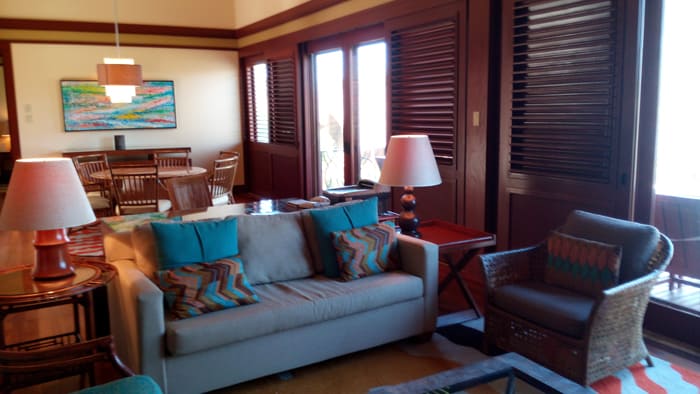 "These range between $5,000 to, we'll bring them up to $8,950, from Dec. 17 to Jan. 4."
That's per night, and there's a seven-night minimum. I marveled aloud at those kinds of prices.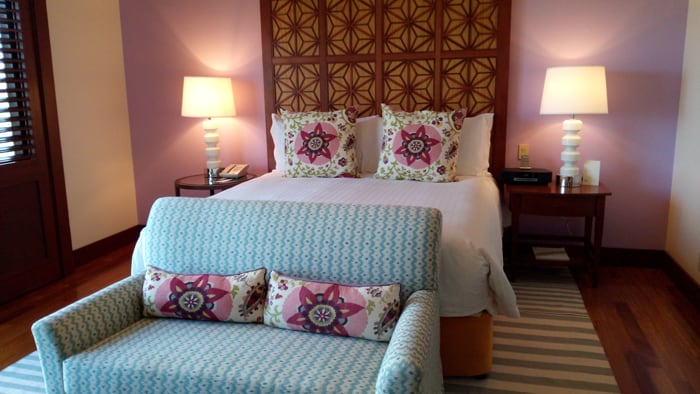 "And honestly, our estate homes this year are going for 32,000 a night," Lauryn said.
THIRTY-TWO THOUSAND DOLLARS A NIGHT???
My jaw dropped, and I burst out laughing. "Who does that?"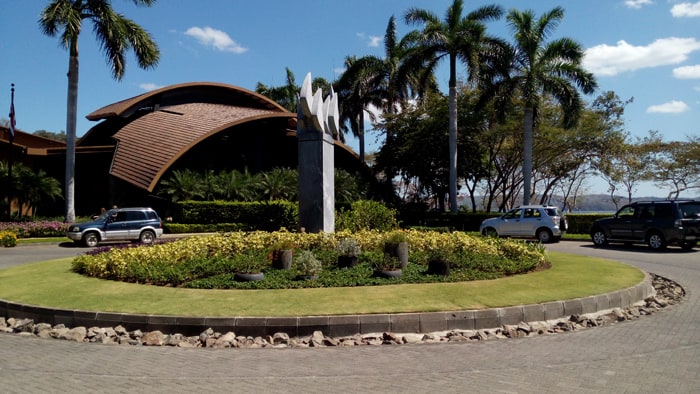 "You know, it's funny, we have guests who actually have that type of money and have their private jets and … they want to come to Costa Rica, but they want the Four Seasons and they end up staying with us," Lauryn said.
She said standard rooms range from $500 per night in the low season to $900 in the high season, while estate homes go for $18,000 in the low season and $32,000 in the high, plus 23 percent.
Breakfast NOT included.
Welcome, presidents, princes and rock stars!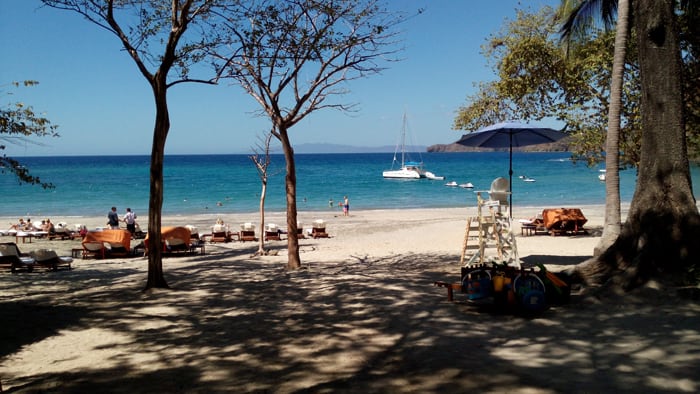 Another hotel owner told me pop singer Pink got married here in 2006 (with Lisa Marie Presley in attendance), and Sylvester Stallone also dropped in.
When I asked Lauryn if she could name some celebrities who had stayed here, she said no, she couldn't, that's completely confidential.
"Four Seasons is all about confidentiality," she said. But she did say, "Sylvester Stallone did not stay here." (Yo, Adrian, this is too expensive.)
And yet, I thought, with all the money dropped here, the Four Seasons has pretty much the same view of the same bay and the same flora and fauna as you'll see anywhere else in the area.
But when I ate some delicious ceviche with Lauryn at the Sol y Sombra, both the waiter and the restaurant manager addressed me as "Mr. Kahler," when they had no good reason to know who I was. When I asked, Lauryn said knowing its customers is part of what the Four Seasons is all about.
By the way, if you like to golf, the Four Seasons has a championship golf course designed by some guy named Arnold Palmer. It costs $233, or if you're looking to scrimp, in the afternoon it comes down to just $180.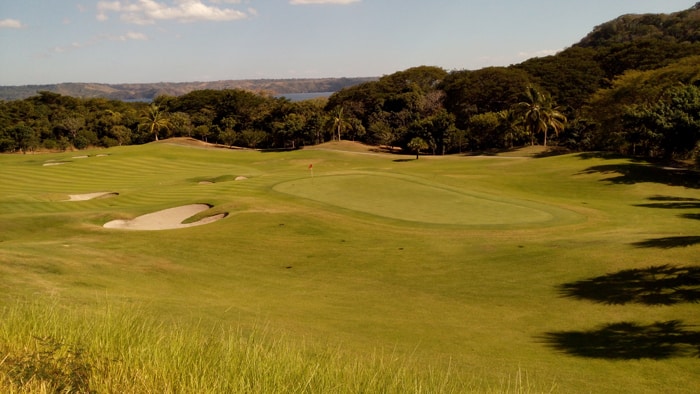 Downsides: The obvious downside of staying here is the cost. And all this exclusivity comes with something a bit distasteful: Though all Costa Rica's beaches are open to the the public by law, it's very difficult for non-guests to visit the beaches beyond the gates of the Four Seasons. (This is partly because of its location on a narrow peninsula and the resort's understandable need for security; the Four Seasons says it isn't trying to stop people from going to the beach.) People can go to the nearby Playa Nacascolo for free, but to visit the beaches adjacent to the Four Seasons typically costs $200, of which $100 can be applied toward food and drinks.
Rates: Standard rooms $500 in low season to $900 in high season, estate homes $18,000 to $32,000 per night, and everything in between.
Great spa, great bar: Andaz Peninsula Papagayo Resort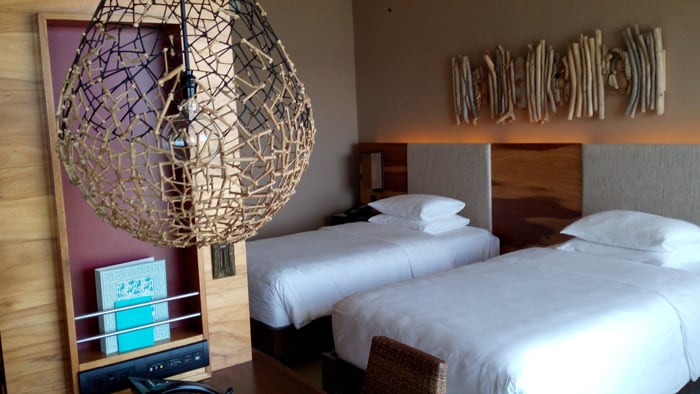 Just down the road from the Four Seasons is another beautiful hotel, the Andaz, managed by Hyatt. Here I enjoyed another tour by golf cart with Mariella Cabezas, the marketing manager.
Rooms were beautiful, as were the restaurants, in a modern décor accentuated with unique Costa Rican touches, but I was most impressed by the spa and the bar.
At the spa, I was given a cup of green tea and a cold washcloth scented with eucalyptus and orange — "our signature scent," Mariella said. (I need a signature scent, I thought, other than "sweaty.")
Reading the menu of treatments, I burst out laughing when I came to this: "Gallo Pinto Scrub: "An invigorating exfoliation using organic ingredients of Costa Rica. Rice and beans are used to improve circulation, hydrating and polishing your skin. A soft application of rice cream will leave your skin glowing."
"Rice and beans, are you serious?!" I asked.
"Yes!" Mariella said.
"You get gallo pinto on your body?!"
"Yes! It's really good for your skin."
The only time I get gallo pinto on my body is when I'm too hung-over to hold my fork steady at breakfast.
We left the reception area of the spa and walked to one of the nine treatment rooms, which was pretty decadent. Most remarkable was the shower, which was completely open to the rear of the building, facing some trees, where anyone walking among them could see you.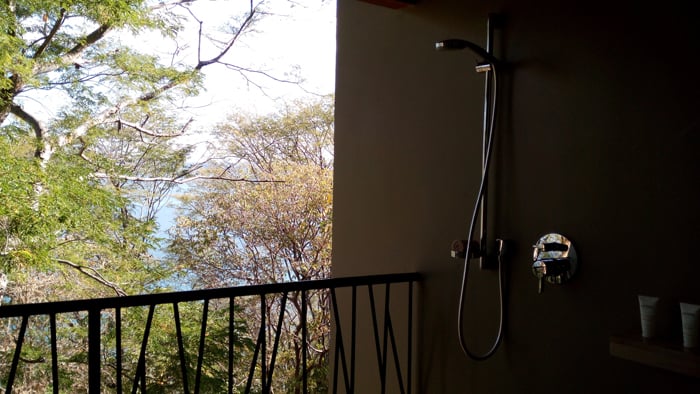 I wondered aloud if the gardeners ever decided that the trees here needed special trimming, or the leaves needed a lot of raking. Mariella said when you first get into the shower you feel really bashful, but you end up loving it.
After touring a couple of rooms and restaurants, we visited the Chao Pescao, the tapas bar, which was set up with an impressive array of produce and liquor for mixology lessons.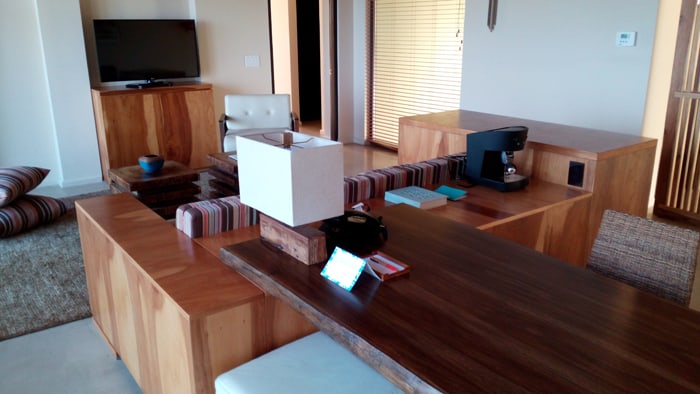 I asked Cristian Bolaños, the resident mixologist, if he knew how to make a Blood and Sand. He said, "Absolutely. It's one of my favorite things. And actually I have a really nice twist on that cocktail."
He said the name Blood and Sand comes from bullfighting, because the Scotch-based drink is the color of the sand in which a bull has been killed in Spain.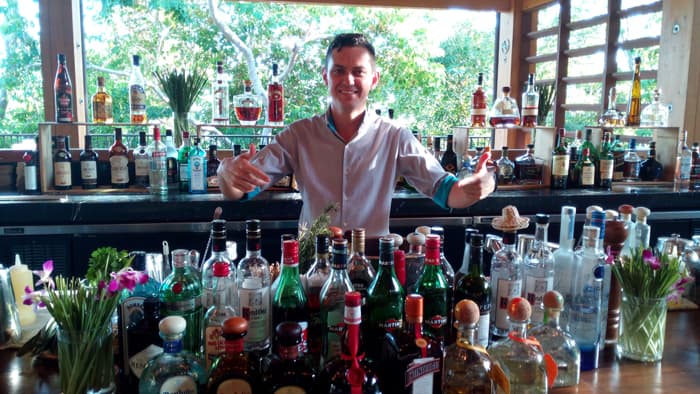 "So here in Costa Rica we don't kill bulls," he said. "The bulls kill the people. So I made a kind of twist with the Guanacaste culture, it's called El Montador (the bull rider)…. So I made it with vodka that I infuse with some guanacaste wood. I use Campari infused with vanilla, and I use a kind of local citrus for the orange juice."
Speaking of Guanacaste twists on classic drinks, he has a variation of a Manhattan that he calls, of course … a Guanahattan.
I said it was probably a good thing I wasn't staying here, or I would spend a lot of time in this bar.
Downsides: A couple of years ago, Tico Times jefe Jonathan Harris experienced a series of unfortunate events at Andaz (no ice, raw fish with scales on it, lights that wouldn't turn off, water that wouldn't get hot, long waits for service of any kind, wrong charges that took a long time to correct), which he chronicled in an entertaining but thumbs-down review. Hopefully many of these issues have been resolved. The Andaz has over 800 reviews on Trip Advisor and is rated #1 of 14 hotels in the Gulf of Papagayo. (The Four Seasons is #2, and El Mangroove, below, is #3.)
Rates: Standard rooms range from $300 for two in the low season to $500 in the high season to $1,200 in the peak season, plus 13 percent sales tax and 10 percent resort fee.
Great guest experience: El Mangroove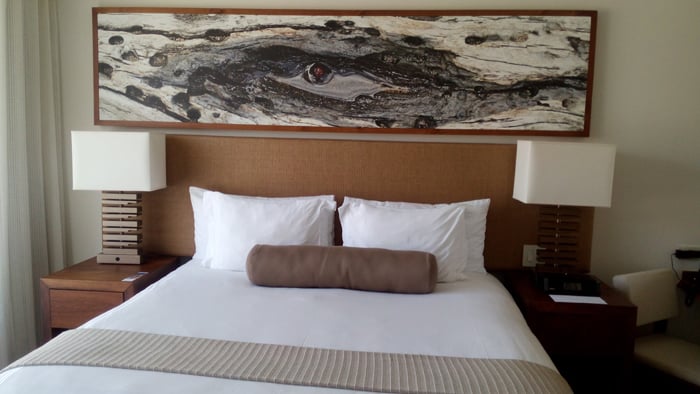 Chic, sleek and boutique, El Mangroove may well be the luxury resort for "the rest of us."
At check-in, you're given a courtesy cocktail and a cold, wet washcloth to wipe the sweat off your face (I don't know who started this, but it's widely imitated here).
A guy takes your bags, escorts you to your room, shows you how everything works, and then takes your keys to valet-park your car.
In your room, you may forget you're in Costa Rica and think you're a Wall Street banker who just made your first million and bought a penthouse overlooking Central Park. The only clue that you're in Costa Rica is the hammock in the living room.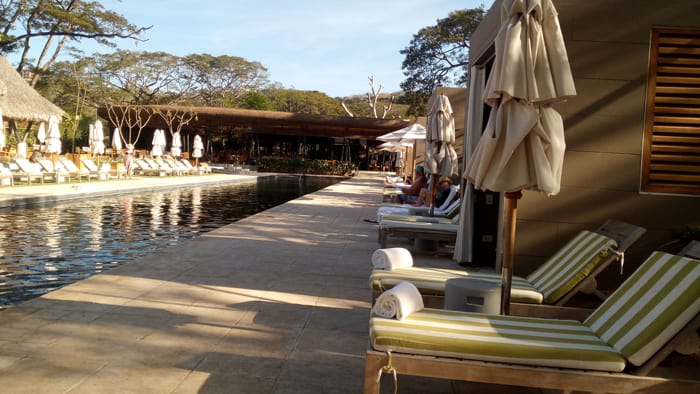 El Mangroove opened two years ago and still has that new-hotel smell. It was designed by the celebrated architect Ronald Zurcher, as were the Four Seasons and the Andaz. Unlike those, it has a definite center, the long (45-meter) and narrow swimming pool between the main restaurant and the beach.
Speaking of the restaurant, the Makoko, it's superb. Culinary director Sebastián La Rocca, who can claim a Michelin star or two for his experience at restaurants in London, created the menu and oversees the dining experience, which is par excellence.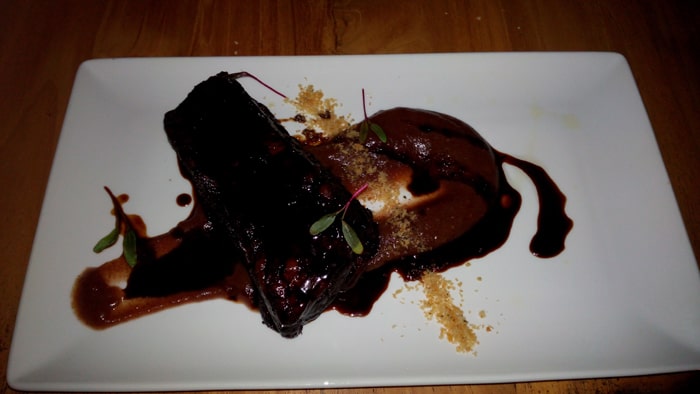 Downsides: Truly few, other than the price. I did wish my second-floor room had a balcony. Be aware that, as with other resorts in the area, there's no town here, so if you're looking for a grocery store or pharmacy, it's a 15-minute drive to the Luperón in Playa Hermosa.
Rates: Standard rooms are $249–$373 double, plus tax and $20 resort fee.
Great food: Villa del Sueño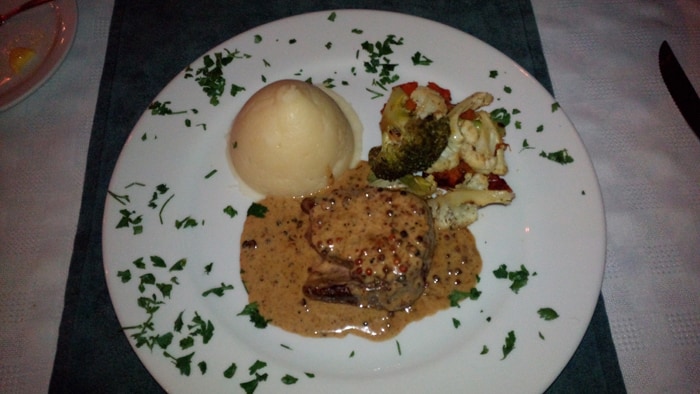 Villa del Sueño is a swanky but unpretentious stretch of hotel rooms and condos in Playa Hermosa, three minutes' walk from the beach, that is perhaps best distinguished by the food and live music at its popular restaurant.
The Mediterranean-style architecture is heavy on arches, red tile roofs and the color yellow. Pools and gardens are really pretty, and my second-floor room had a private balcony where nobody could see me but the mealy parrots in the trees.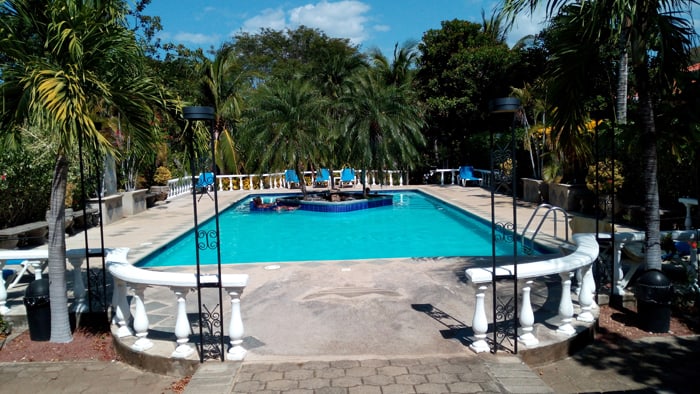 There are five French Canadian owners, including Claude and Silvia Laferriere – Claude sometimes plays with the band, while Silvia is the head chef.
And what a chef she is. Having never eaten snails (did I mention that I come from Arkansas?), I felt compelled to order the Escargots Napoleon appetizer ($9): escargots simmered in garlic, tomatoes, butter and cream, served between layers of crispy Phyllo dough. They were delicious. I don't know why we never figured out how to cook snails in Arkansas.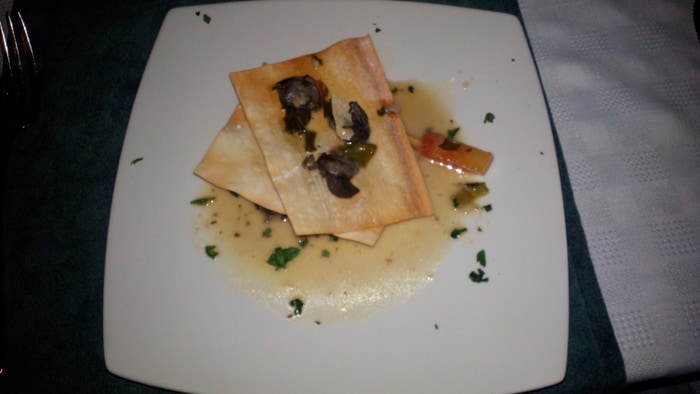 For the main course, I told my waiter, Leonardo, to ask Silvia to surprise me. I said everything on the menu looked delicious, from the beef to the fish to the chicken to the pasta, so I was ready for anything.
Silvia chose the Filet Mignon Three Peppercorn Sauce ($27), described as "Guanacaste's finest, served with a creamy brandy three peppercorn sauce." It was pretty much perfect.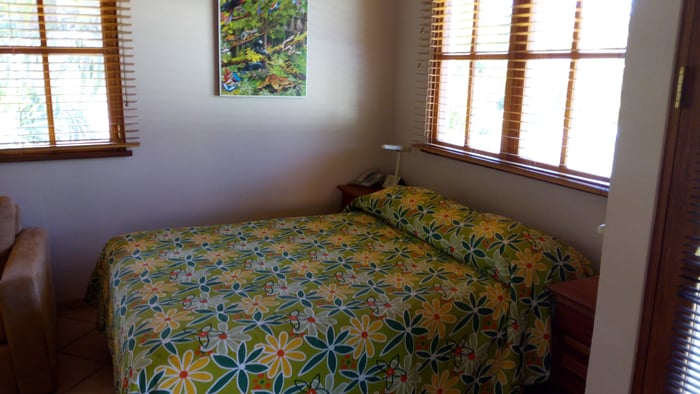 While I ate, a three-man jazz band played some popular rock tunes reinterpreted as jazz, heavy on the Police ("Roxanne," "I'll Be Watching You").
The restaurant was packed on a Thursday night, a testament to how good the food is, not to mention the jazzy vibe. I ran into new friends from D.C. I'd met a few days ago at Blue River Lodge next to Rincón de la Vieja, and they raved about the food.
Downsides: The Villa del Sueño has standard hotel rooms close to the beach, and across a little road it manages condo rentals at a nice place called the Oasis, where I stayed. Wi-Fi is super-fast in the main hotel area, but across the road, the Internet is not accessible because the condos are privately owned and the owners have private Wi-Fi passwords. Claude said he has scheduled a meeting to talk to these owners to correct this problem.
The wait staff at the restaurant was really attentive, but I had to ask for a glass of red wine three times. Apparently the people I asked were in charge of pouring water and not wine.
Rates: Standard rooms $79 double in low season, $95 in high; superior rooms $109-$155; junior suites $119-169; suites $159-299. To all these rates add 13 percent tax.
Great beauty: Bosque del Mar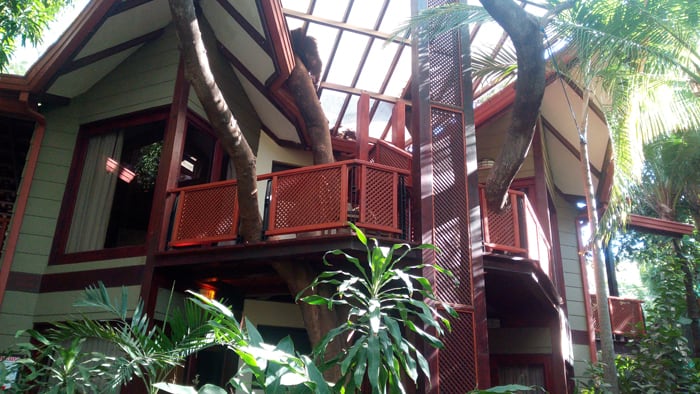 I found my jaw dropping at the simple beauty of this splendid beachfront hotel in Playa Hermosa, next door to Villa del Sueño, where tall, peaked roofs combine with eye-pleasing lattice woodwork and unique touches like tree trunks jutting through holes in the floors of second-story balconies. It reminded me of "Swiss Family Robinson."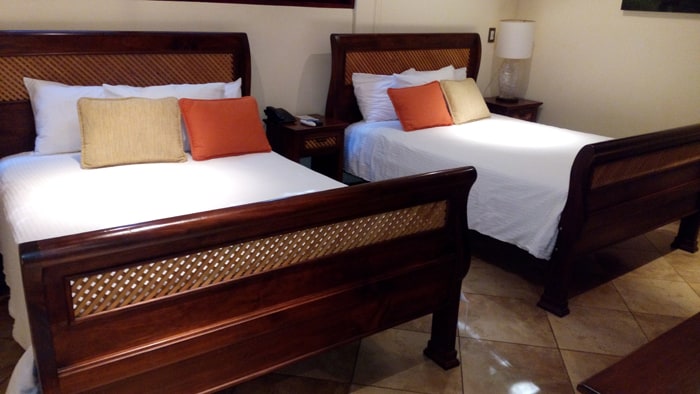 Rarely do you notice anything remarkable about a bathroom door, but when I looked at the thick, rich, golden-brown wood that went into mine, I thought, "This is the most beautiful bathroom door I've ever seen."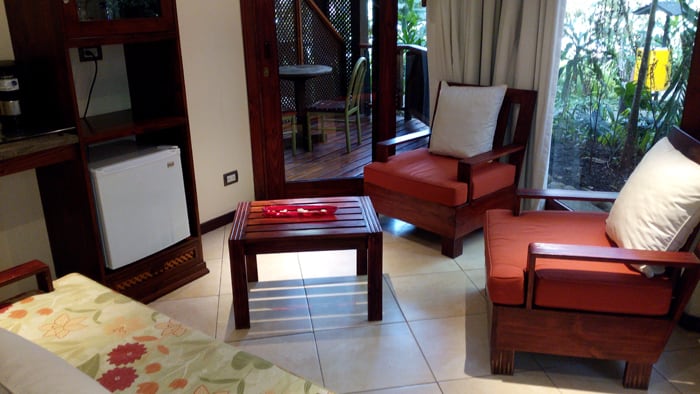 The lattice woodwork theme is incorporated throughout, from the furniture to the walls to the exteriors. The free-form pool is no less impressive, with flowing water and inviting lounge chairs. And the beach is just paces away, with friendly waiters ready to bring you drinks.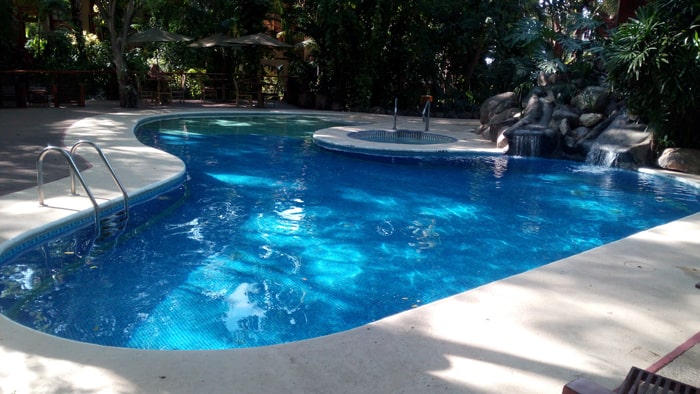 Downsides: At the restaurant, my Caribbean chicken thigh dinner was less than impressive, and my friends agreed that the food was not all that.
The bar above the restaurant looked really nice, again with tree trunks jutting through the floors, but I was the only one there other than the bartender, who was briefly excited to have someone to make a drink for, and then disappointed when I declined.
Rates: $141-250 double, taxes included.
Great party: Occidental Grand Papagayo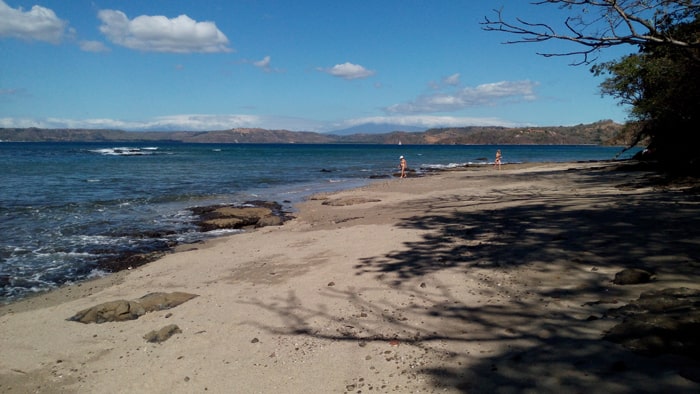 All-inclusive, adults only, with 169 rooms, a disco, a big swimming pool, four restaurants and four open bars. Need I say more?
The decadence of the Occidental lies in the fact that you can eat and drink as much as you want. This can lead to a fair amount of late-night drunkenness, I observed, and possibly to witnessing some falling down.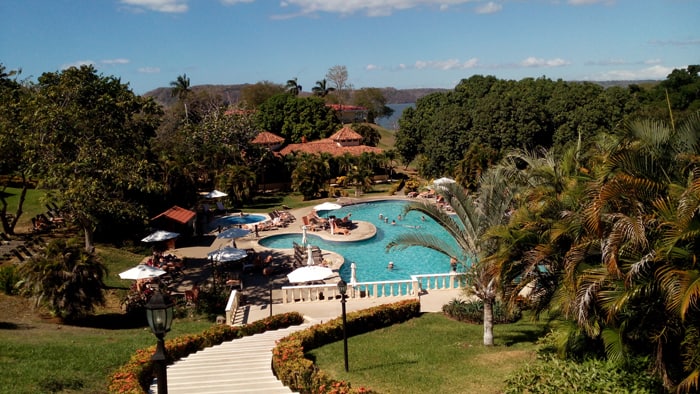 Most rooms have great views of Bahía Culebra, and come with semi-private porches, big beds, air-conditioning, big TVs, minibars and cappuccino makers.
There's a very pretty beach a few minutes' walk downhill, though it disappears at high tide.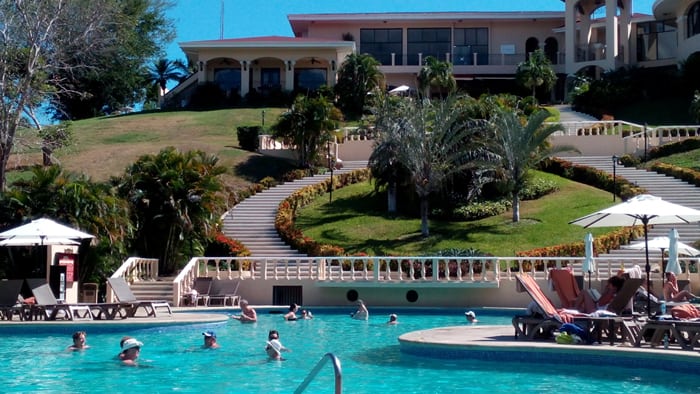 Not only food and drink are included but also a wide range of activities, including snorkeling, kayaking, bocce ball, pool volleyball, dance lessons, exfoliation, Jenga tournament and, if you can believe this, rifle shooting.
(This is not to be confused with the "shooting therapeutic massage" advertised in the spa brochure, where apparently the word the writers were looking for is "soothing.")
Activities offered at 8:30 include jazz night on Monday, musical quiz ("Name that Tune") on Tuesday, karaoke on Wednesday, "crazy games" on Thursday, dance lessons on Friday, live music on Saturday and super bingo on Sunday.
I crashed and burned on "Name That Tune" when they asked us to name the TV show and played "The Addams Family" tune, and I went to the front and sat in the designated chair and said "The Munsters."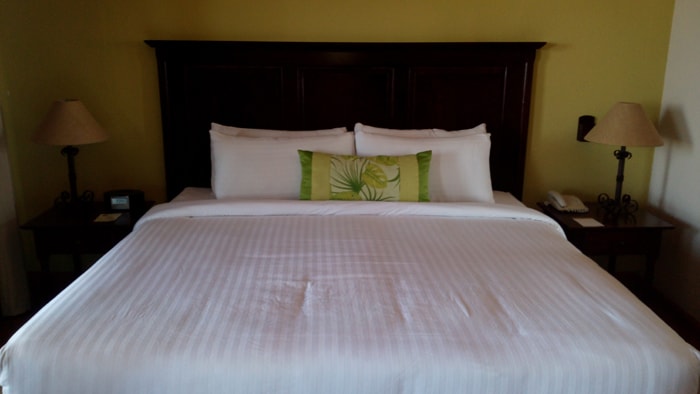 Getting food can be complicated: There are Italian, Japanese and steakhouse restaurants, but you need a reservation, and when they fill up you have to go to the buffet, where there's a long line. For the reservation restaurants there's a dress code – long pants and closed shoes for gents. I went to the steakhouse and ordered the chateaubriand, which had twice as much salt as it needed.
Smokers take note: You have to sign a statement agreeing to a $200 fine if you smoke anywhere besides the designated area behind the disco, which might be a 10-minute walk from your room. One night I went there and my back got completely soaked in water, as sprinklers all around were doing a 360-degree rotation, dousing the two concrete tables where smokers were supposed to sit. Smokers ended up comedically walking in circles around the sprinklers to avoid being soaked.
Downsides: Other guests and I found that accessing the Wi-Fi here can be very frustrating, apparently because of the large number of people using it. You have to go to the front desk and ask for a password, and a staffer opens a drawer and cuts off a piece of paper with a randomly generated password on it – or two, in case the first doesn't work. And then neither of them works.
The in-room minibar is more of a mini-minibar, with two beers, two Cokes and three waters. The cappuccino maker is a nice touch – I had two cups my first morning – but on my second morning I found that the cappuccino packets had not been replaced, leaving nothing but used grounds from yesterday.
There was a nice TV, but I couldn't find the remote control anywhere, so I turned it on manually and settled for whatever was on (fortunately, it was "Airplane.")
Rates: $105-155 per person standard; $350-500 per person luxury suite, including all taxes, meals and drinks.
Great value: Hotel El Velero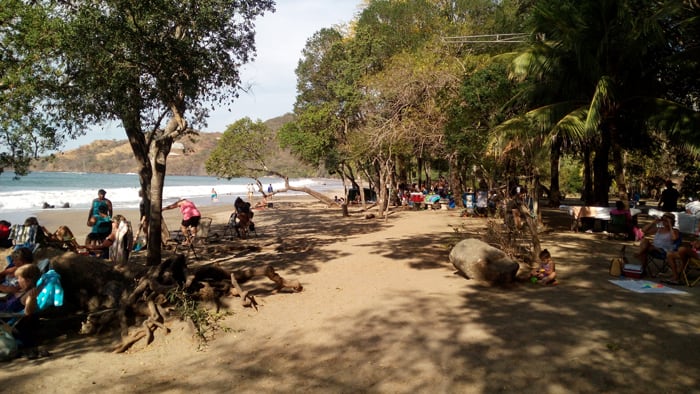 For just $79-$89 for two people, the beachfront Hotel El Velero in Playa Hermosa is a great bargain. Also, Canadian owner Mike Tesluk, who lives on the premises and has been here since 1995, is very helpful and fun to talk to.
Rooms are spacious and air-conditioned, with recently replaced linens, towels, orthopedic mattresses, headboards, mirrors and 32-inch flat-screen TVs. The halls are decorated with depictions of tropical animals on the walls that look like silk-screen prints, but are actually women's beach sarongs, framed.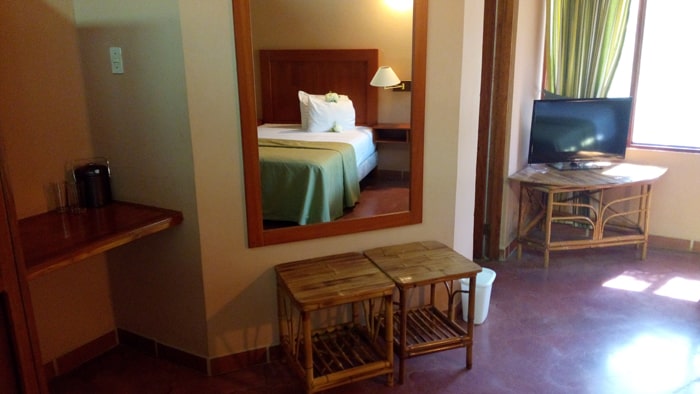 The hotel is as close to the beach as you can get, and it's a beautiful beach, with masseuses doing a brisk business. It's a great swimming beach, with no undertow and no riptide, but there's also no surfing.
Mike says he's had guests show up carrying surfboards and thought, "Uh-oh." Yes, this Playa Hermosa has been mistaken for the beach of the same name south of Jacó, where the surfing is excellent.
The hotel has a small swimming pool and popular restaurant and bar, but everything closes down at 10, so this is not a big party place. But there is a hopping bar right across the street. Speaking of which….
Downsides: Guests have complained about noise from the bar across the street, especially the Saturday night karaoke, with loud, bad singing until 2 a.m. (Mike is in friendly talks with the bar to turn down the noise.)
The hotel's compact size leaves little room for the pretty grounds and gardens that are common elsewhere. And minor miscues can happen: Five minutes after I was told my room was ready, the housekeepers were still cleaning. And then my card key didn't work, but when I walked back downstairs I was given two card keys that did.
Rates: $79-$89 double, plus taxes.
Great grounds: Casa Conde Beach-Front Hotel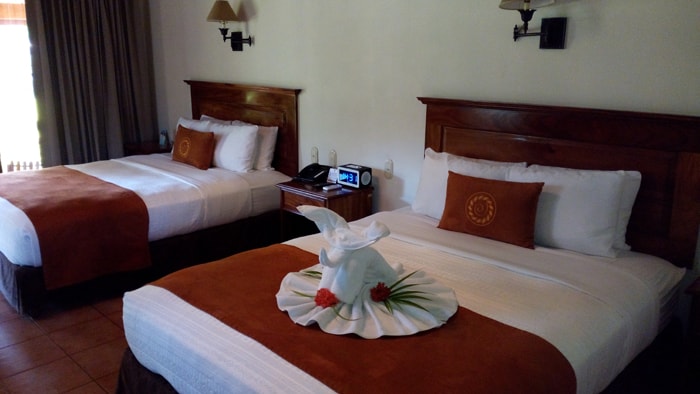 Some hotels have beautiful gardens, but I would say this all-inclusive resort on Playa Panamá is all about the trees. There are beautifully tended palms, towering ceibas and sprawling guanacastes and guácimos on the large, well-kept grounds, along with grass that in places resembles golf greens.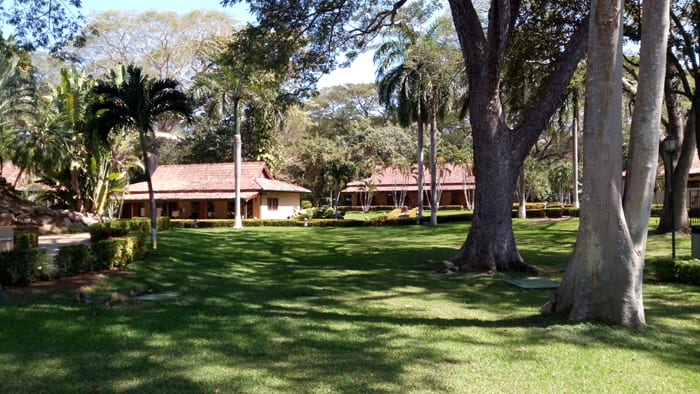 The two large, blue swimming pools are also really pretty, with infinity edges, fountains and (take note) swim-up bars with waiters who will bring you any drink you want and never charge you.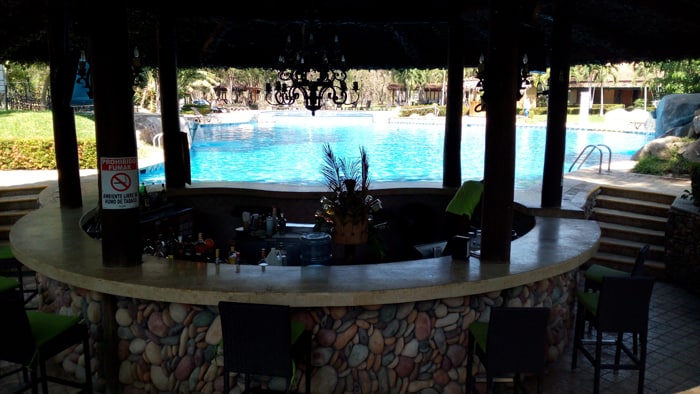 Unlike the Occidental all-inclusive, Casa Conde allows children, but I didn't see any. There was, however, a certain childlike happiness among the three young women I spotted sipping beers in the pool.
Rooms range from 38-square-meter (409-sq.-ft.) standard garden or ocean view to 165-square-meter (1,776-sq.-ft.) master suites with full kitchens, living rooms, dining rooms and Jacuzzis. All have air-conditioning, 43-inch TVs and minibars — though again, I would call them mini-minibars, as they come with two beers, two soft drinks and two bottles of water.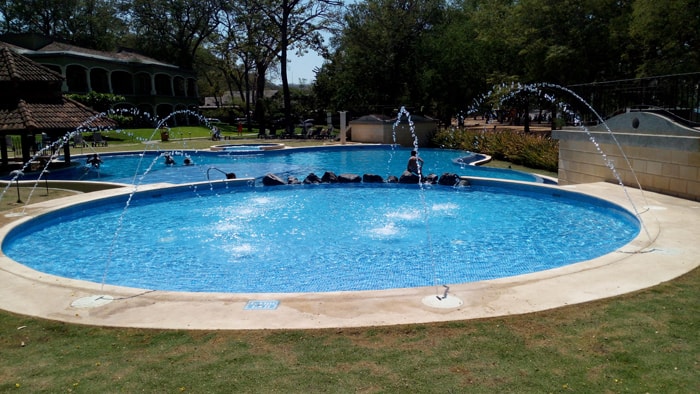 I found my standard room very attractive, with a high, peaked ceiling and skylight, nice wooden furniture and classy linens.
And if you want to bring Fido along, pets are allowed for a fee.
Downsides: Although kayaking and snorkeling are offered, Casa Conde doesn't have the big activities schedule common at some of its competitors. The buffet food is palatable if not memorable.
Rates: Standard rooms are $151–$175 per person, double occupancy; superior suites $169–$244 per person, double occupancy. Rates include taxes, meals and drinks.
Great fun: RIU Palace Costa Rica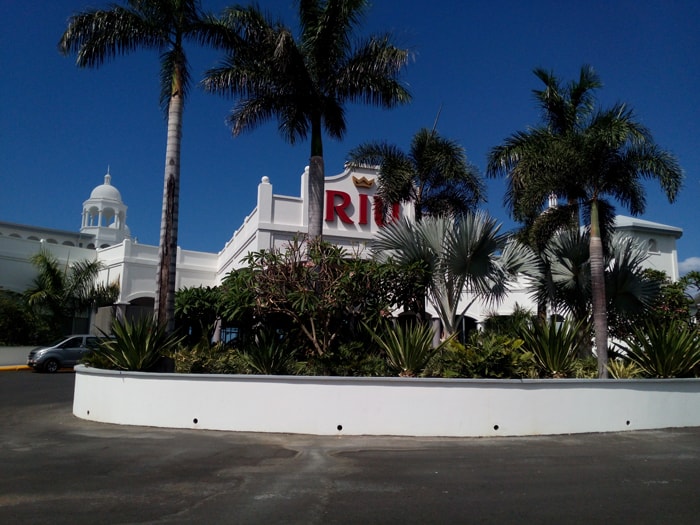 One word: Wow.
Although I heard different opinions on whether this resort south of Playas del Coco would be considered part of the Papagayo area, I include it because I went there, and boy am I glad I did.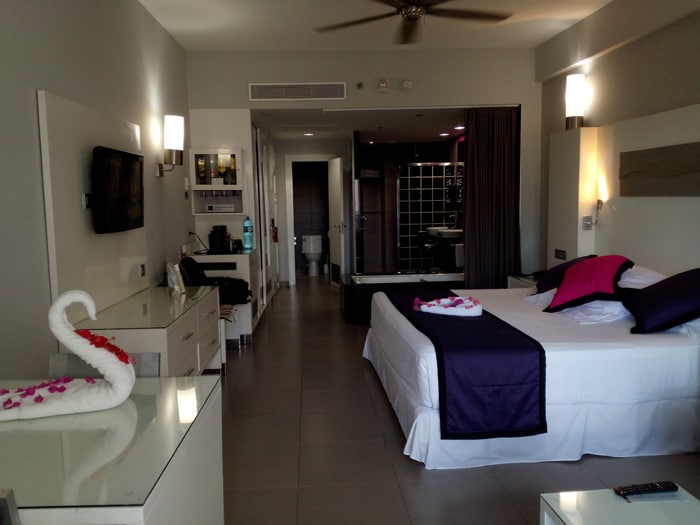 This gigantic all-inclusive, the newer and more upscale sister resort of the RIU Guanacaste next door, is truly palatial, looking a bit like a Tico Maj Mahal. The multiple swimming pools have not only swim-up bars but swim-up bar tables and chairs. With over 1,200 rooms between the two, and sunburned, drinking tourists everywhere, you could say this is a good place to get away from getting away from it all.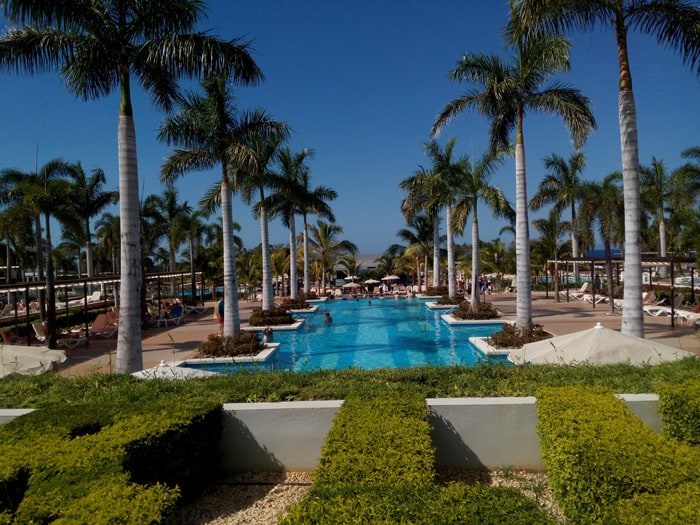 My room was perfect, possibly the best I've ever stayed in, featuring a bathtub with jets and a minibar with full-size bottles of brandy, scotch, vodka and rum. (Now that's what I call a minibar.)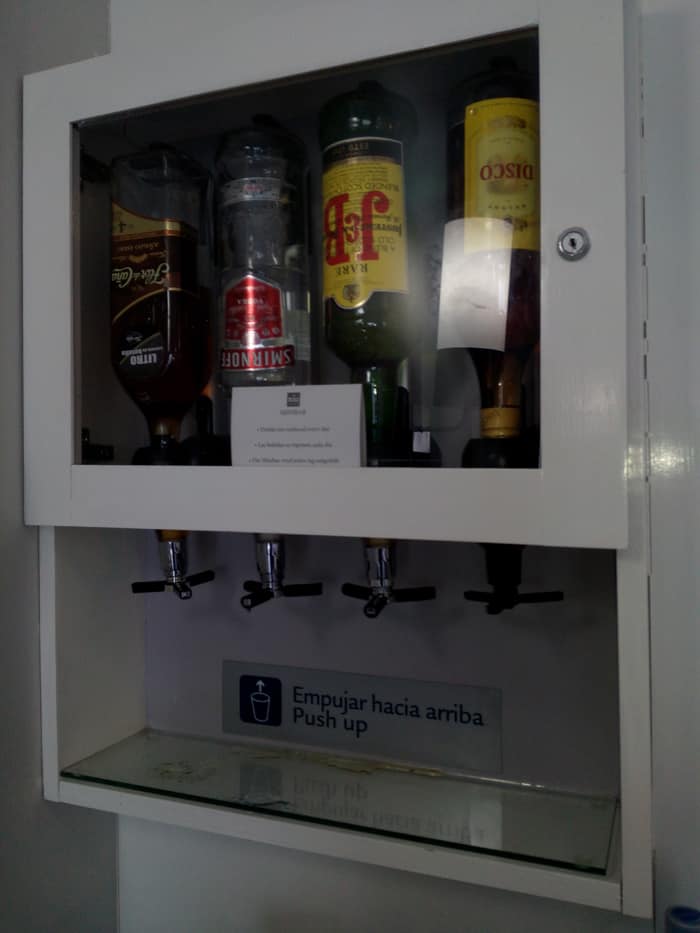 Activities at the pool included a belly-flop contest where guests were supposed to hold a balloon to their stomachs and break it by jumping into the pool.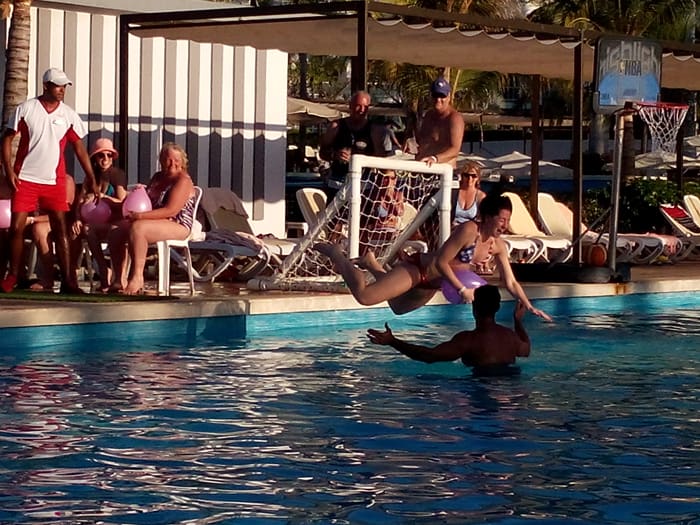 The buffet dinner at the Arenal Restaurant (one of five restaurants here) was the nicest buffet I've ever seen, with almost every kind of food imaginable. (Caviar, anyone?)
The live show afterward featured talented performers lip-synching and dancing to pop tunes, and then came a game of musical chairs with guests. When one guy sat on another guy's lap, the comical host asked the second guy, "How do you feel?" and then put the microphone to his crotch.
It took me a long time to stop laughing.
Downsides: Pricey and packed, feeling more like Cabo than Costa Rica.
Rates: $137 to $161 per person per night.
Contact Karl Kahler at kkahler@ticotimes.net.