"The Government Inspector"
Espressivo Theater kicks off its new season with an adaptation Nicolai Gogol's satirical play, a black comedy criticizing the government and corruption. Liubov Otto directs.
"El Inspector" will be performed Jan. 22 – March 20 at Espressivo Theater, Curridabat. Fri.-Sat. at 8 p.m. and Sun. at 6 p.m. ₡7,500 – 10,000 ($15-20). More info: Teatro Espressivo Website.
Coffee Fair
This year's edition of the Frailes Coffee Fair in Desamparados, south of San José, inaugurates the country's very first Coffee Park, which will feature a coffee museum. The four-day fair will feature a bingo, activities for children and adults, and concerts with bands Los Alegrísimos, La Kuarta, and Pimienta Negra.
"Feria del Café de Frailes" takes place Jan. 28-31 at Los Frailes, Desamparados. Adults ₡1,500 ($3), children ₡1,000 ($2). More info: Feria del Café Facebook page.
Gospel Concert
The concert in honor of the memory of Martin Luther King, Jr. will feature gospel group MasterKey and the Louisiana State University Gospel Singers. T
"Concierto Gospel" will be performed Jan. 28 at Teatro Eugene O'Neill, Costa Rican-North American Cultural Center (CCCN), Barrio Dent, 7 p.m. Tickets for sale at the CCCN. ₡5,000 ($10), students pay ₡4,000 ($8). More info: 2207-7500.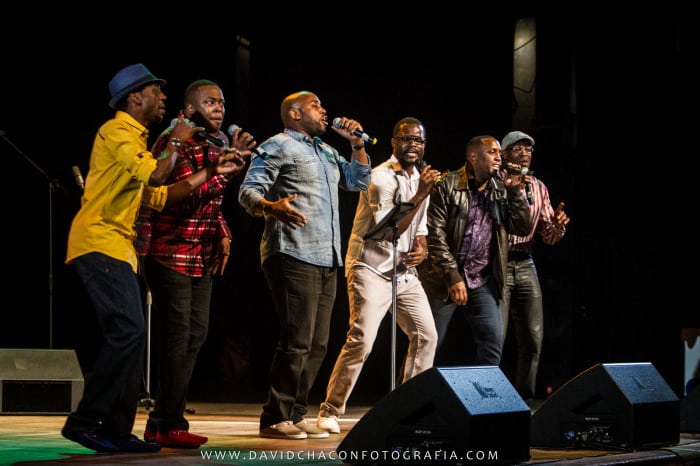 Moonlit Night
The Children's Museum will keep its attractions open into the evening hours for a special celebration including traditional games and food, plus a concert and dance with band Chiqui Chiqui.
"Lunada Museo de los Niños" takes place Jan. 23 at The Children Museum. 6 p.m. ₡2,200 ($5). More info: Museo de los Niños Facebook page.
De La Mano Con La Calle
The non-governmental social aid organganizations Vaso Lleno and Friends of the World are organizing the third edition of the volunteer project "De la mano con la calle" to help the homeless in San José. Participants form teams to walk through the streets and offer support, from food and clothing to medical attention, haircuts and shaves. Most importantly, volunteers will spend time with the homeless and hear their stories. At this edition DEMASA will donate all the food, but you can help by donating clothes, other materials, or money (complete list at the Event page below), or going as a volunteer.
"De la mano con la calle" takes place Jan. 30 starting at 9 a.m. at the Parque España, east-central San José. Everybody is welcome, but those wishing to volunteer need to fill out a form. For that form, as well as a complete list of donations needed and how to contribute, visit the Event Facebook page.
National Mule Festival
The annual mule fest in the Central Pacific town of Parrita kicked off yesterday and continues through Feb. 1. There will be typical food, traditional games, dances, horse parades, contests, bullfights, bike and motorcycle competitions, and, of course, the national mule competition.
"Festival Nacional de Mulas" takes place Jan. 21-Feb.21 at Campo Ferial de Asobipa, Parrita, Central Pacific. More info: festival.asobipa03@gmail.com or 8911-1280.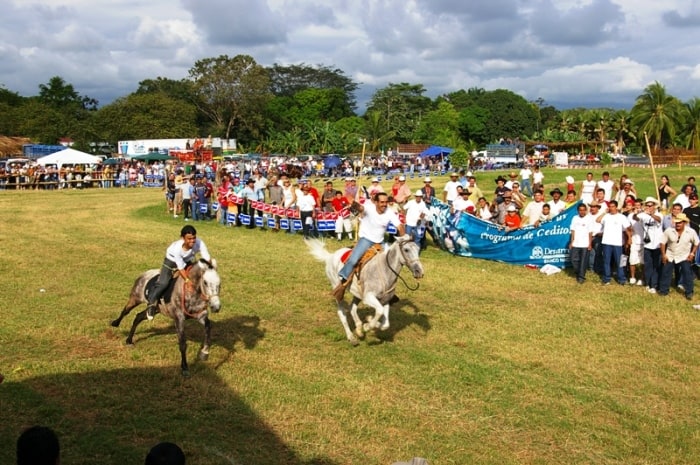 Palmares Festival
This traditional Costa Rican festival features bullfights, horse parades and carnival rides, as well as bands Auténticos Decadentes and Los Pericos who will offer a concert at noon Jan. 24 (the concert is free, and only for people over 18). Many more activities are being held during the festival.
"Fiestas de Palmares" takes place through Jan. 25 in the city of Palmares, northwest of San José. Most of the activities are free. More info: Fiestas Palmares Facebook page.
Vacation Workshops
National Museum (San José): A total of 17 different workshops for children and adults are on offer during the ongoing school break, including notebook decoration, fossils of Costa Rica, secrets of antique photographs, traditional oxcart painting, pre-Columbian pottery making, origami, cardboard sculptures, Greek mask making, basic Tang Soo Do, indigenous spirituality, and more. Jan. 18 – 29. Free. More info: 2256-4139 or mcastro@museocostarica.go.cr.
Juan Santamaría Museum (Alajuela): Artistic drawing, engraving, traditional games, puppets and handicraft making. Jan. 19 – 29. From 9 a.m. to 12 noon. Free. More info: 2442–1838, ext. 119; or educacion@mhcjs.go.cr.
Rafael Ángel Calderón Guardia Museum (San José): Drawing, pottery, painting, and lithography. Jan. 25 – 29. Different schedule options. Free. More info: 2222-6392, ext. 105; or musecal2016@gmail.com.
Taller Nacional de Teatro (San José): Acting classes for adults, teenagers, children; public speaking and scriptwriting workshops. Jan. 11 – Feb. 2. ₡15,000 ($30). 4 classes, 3 hours each. More info: 2221-1273, or the Theater's Facebook page.
José Figueres Ferrer Cultural and Historical Center (San Ramón): Painting, violin, handicrafts, ballet, dance, origami, and kite making. Jan. 12 – Feb. 2. ₡5,000 – 20,000 ($10 – 40). Different schedule options. More info: 2447-2178.
Upcoming Concerts:
Reggae Nite: dj lion cub, dj knoxx, and dj vybz. Jan. 22 at Bar Amón. ₡2,000 ($4). 9 p.m. More info: Bar Amón Facebook page.
Seedless Electro: Electro music night with special guest Luka Tacon from New York. Jan. 23 at Hoxton Pub. ₡4,000 ($8). 9 p.m. More info: Event'Facebook page.