While there weren't as many major political scandals in Costa Rica in 2015 as in years past, there still was plenty of material for Ticos to do what they seem to do best – celebrate the absurd with satire and memes made viral on social media.
If you still use a rotary dial telephone and don't know what an Internet meme is, Wikipedia defines it as "an activity, concept, catchphrase or piece of media which spreads, often as mimicry, from person to person via the Internet." The term meme, Wikipedia says, was first coined by evolutionary biologist Richard Dawkins in his 1976 book "The Selfish Gene." He later adapted his meme theories to reflect the growth of digital social media, and ergo expanded those ideas to the development of the "Internet meme."
This year, the most fertile ground for Costa Rican memes came from the worlds of sports, crime, failing infrastructure (always a good source for Tico satire; remember the Platina Bridge?), and yes, politics.
We'll start with our favorite, the featured image above, which captures the essence of so many things Costa Rican in a single image: that of a whale lunging out of a flooded San José avenue. Flooding occurs every rainy season in Costa Rica. It's a fact of life: This country is full of water. And, as expected, on Sept. 25, a sudden downpour flooded San José's Chinatown when a sewer line backed up.
https://vine.co/v/exe0OzZUFbb
Now, the original image (below) was compelling enough, but add a whale and it takes on a whole new dimension. Two thumbs up.
San José centro, avenida 2 calle 9, vía totalmente inundada, vehículos no pueden pasar. @dgptdirector pic.twitter.com/pMKIzFsKs0

— Ruta Alterna (@rutaalterna) September 25, 2015
Next up is a rather unfortunate tweet from a politician who has some rather unfortunate fundamentalist views on human rights issues. We can all relate to being knock-down, drag-down sick with some horrible virus like gripe quiebra huesos, or worse, dengue, or even worse, chikungunya, but former presidential candidate and current lawmaker Óscar López's bizarre tweet about feeling sick on the job, combined with his evangelical-based opposition to gay rights and IVF and his failure to value the importance of separation of church and state, make him prime material for memes. And Ticos responded.
Here's his original tweet:
Me siento entumido de frío, con dolor de huesos y un poco de calentura. ¿Cómo se cura esto? pic.twitter.com/bzWSpVLwRX

— Óscar López (@oscarlopez_cr) December 1, 2015
And here's how the "Internets" responded:
#oscarlopez #ConfusedTravolta pic.twitter.com/FrtsMvfFkf

— Noé Arias (@noesundibujo) December 1, 2015
Nueva ficha de @BomberosCR pic.twitter.com/7xy9z9AufH

— Carl M (@estoyviciao) December 1, 2015
listo el pasito. pic.twitter.com/nKGgpGgLYC

— Peralta (@HechoPicha_) December 1, 2015
Hey, you wanted to be a politician.
Next up is a famous Tico footballer, Paulo César Wanchope, who resigned as head coach of Costa Rica's beloved national men's team after just six months, zero wins and one very public brawl in a stadium in Panama. Before you go rushing to judgment on Wanchope's bad behavior, who among us hasn't wanted to beat the $#*% out of a necio stadium security guard in Central America? (Please, let's put aside for a moment the debate about whether Panama is in Central America or not.) And to be fair, the guard pushed Wanchope into the kid. To be fairer, it's hard to fight in slippery dress shoes.
But as head coach of Costa Rica's "La Sele," one simply cannot afford to lose one's cool under pressure. That's pretty basic for a leader of a world-class team looking to repeat its success in the 2014 World Cup in Brazil. Sloth Kong does not approve. So, Wanchope was forced to take a seat – both literally and figuratively.
Everything eventually worked out, though, because "Chope" landed back on his feet as sporting director of Costa Rica national champions Saprissa, and La Sele, under new head coach Óscar Ramírez, has rediscovered its groove, beating Haiti and Panama in 2018 World Cup qualifying play. All's well that ends well.
https://twitter.com/FutbolAmericaFA/status/631643712951578627
And speaking of football, 2015 was the year that (allegedly) corrupt FIFA executives went down hard. Caught up in the maelstrom was former Costa Rican Football Federation President Eduardo Li, a man from humble roots who rose to the upper echelons of global football power only to be arrested in a raid on a Zurich luxury hotel in May at the pinnacle of his prominence in the sport.
Earlier this month, Li was extradited to the United States, where he pleaded not guilty to 19 federal charges including fraud and money laundering. Li was a known supporter of Costa Rica's National Liberation Party, which suffered its own dramatic fall from grace in the last presidential elections due to voter acuity over its loss of political morality. The narrative parallels are intriguing, to say the least, but the memes have much broader appeal: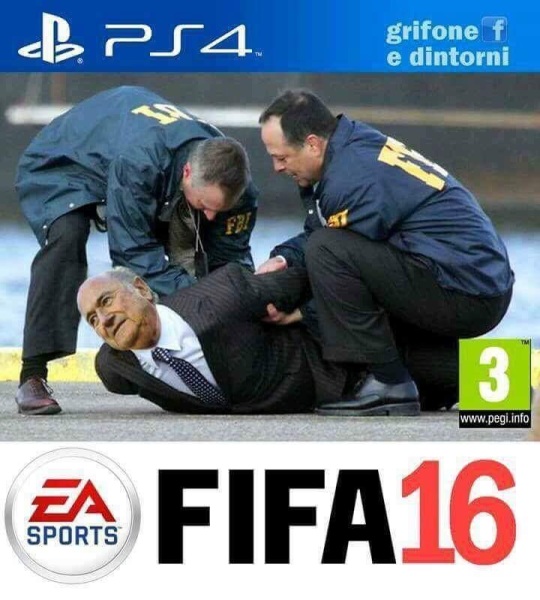 Oh, Sepp.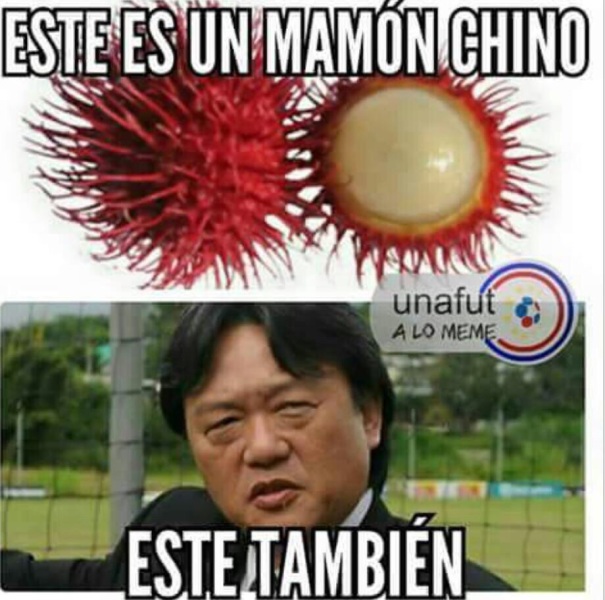 (A mamón chino is Tico for the rambutan fruit. Literally translated, however, it would be "Chinese sucker.")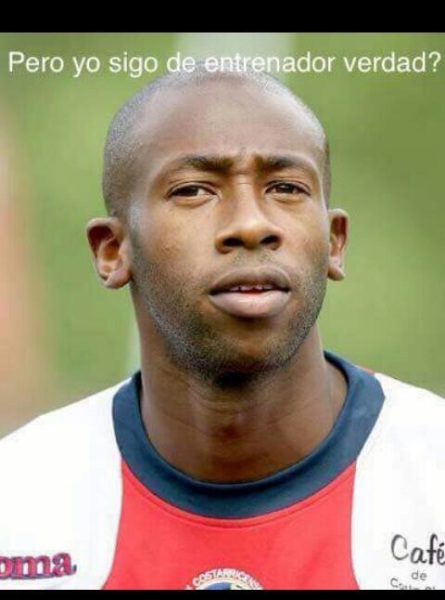 ("But I'm still coach, right?")
Eh, not for long, Chope.
The next meme is simple in design, but beautiful in its etymological purity. Costa Rica's most important international music and arts festival, known by its acronym FIA (Festival Internacional de las Artes), became a major nightmare for the new Solís administration. Add the letters S, C and O, and you've got a six-letter bilingual description of exactly what went down. Read the background here.

Finally, Costa Rica's favorite jailbird, Narco Paloma, was the subject of our second-favorite meme this year. We've written a lot about Narco Paloma, so read those stories here, here, and here. And then you'll appreciate just how funny this is:
#UH: Palomas amenazan con tomar por la fuerza San Jose si no se libera a la #NarcoPaloma pic.twitter.com/uHtKElGsC8

— Campos (@AdrianCS93) August 11, 2015
("Pigeons threaten to take San José by force if #NarcoPaloma is not set free")
Happy New Year, everybody. And keep those memes coming in 2016!