Ready to hit the town for New Year's Eve? You might want to start early: In Costa Rica, New Year's is a family affair, which may explain why some organizers throw bashes to ring in the New Year on Dec. 30 rather than Dec. 31. On the Eve itself, many revelers stay in their neighborhoods, listen to "El Año Viejo," set off fireworks in the street with glee, and wander from house to house greeting friends and neighbors. Whichever night you're out and about, here are a few of our top picks for ringing in 2016:
1. Holi One – The music festival of Holi One will be taking place for the third time in Costa Rica this year on Dec. 30. This edition comes with a new twist: It will take place at the beautiful beach of Brasilito, Guanacaste. The lineup for the night includes DJ MakJ, DJ Laidback Luke, DJ Ale Mora, Insaniam, DJ Juan Zúñiga, Jalamelule, Bartosz Brenes, SW3ETBO, Faceblind, and DJ Vega. Music, colorful powders, and the paradisiacal Guanacaste scenery will make this one unique experience. Tickets are on sale at Holi One's webpage and costs $30 (₡15,000). The event is exclusively for people 18 and older. Brasilito, Guanacaste, Dec. 30, 2 p.m.
2. Bavaria Sundeck – Jogo will host its annual beach party at Hacienda Pinilla, Guanacaste on Dec. 30. Costa Rican DJs Fede Fernández, Jurgen Dorsam and Tocuma heat up the night, and the Costa Rican band Patterns perform along with international artist Joey Montana. Tickets are on sale at MangoCR stores (Multiplaza Escazú, Multiplaza Curridabat, Lincoln Plaza) and Springfield stores (Avenida Escazú, Multiplaza Curridabat, Lincoln Plaza) and cost $30 (₡15,000). Hacienda Pinilla, Guanacaste, Dec. 30, 4 p.m. – 12 a.m.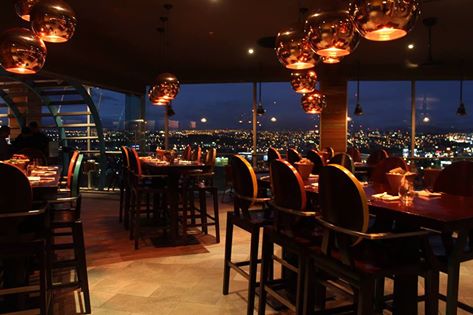 3. 8vo Rooftop – The 8vo Rooftop, located at the eighth floor at the Sheraton Hotel in Escazú, wants you to join them for their New Year's party, at which you can enjoy the beautiful Central Valley view along with excellent music. The premium barra libre costs $40 (₡20,000) for women and $60 (₡30,000) for men. There's also a special dinner with a cost of $80 (₡40,000). The dinner and barra libre cost $150 (₡75,000). RSVP at 4055-0588. Escazú, Dec. 31, 9 p.m.
4. Vertigo – Vertigo Night Club, located on Paseo Colón in San José, will ring in the New Year with DJs Steve Bug, Paulbee, Stefan Zickler, Esteban Howell, and Fredo. Tickets are on presale for $10 (₡5000) two for one at Ruta Urbana and Club Vertigo's offices. The day of the event, tickets cost $10 (₡5000) before midnight, $16 (₡8000) after midnight and $10 (₡5000) after 5 a.m. San José, Dec. 31, 10 p.m.
5. Your Own Rooftop – No hyperlink here, but the best strategy of all for New Year's Eve, if you're in San José or most any city or town around the country, might be to head to the highest point you can reach (in many neighborhoods, even a second story will do) and take in the fireworks that most families will be busy setting off not only at the strike of midnight, but in the hours before and afterwards as well. Dec. 31, 12 midnight, Free. Drive safely, and Happy New Year!