CIUDAD VICTORIA, Mexico – They were doing everyday things when they were kidnapped, never to be seen again: A woman working at her frozen fruit business. Another waiting for a bus. A policewoman having lunch.
They are among the 5,000 people who are listed as "disappeared" in Tamaulipas, the northeastern Mexican state with the most missing people in Mexico, where a total of 26,000 have vanished amid a brutal, nearly decade-old drug war.
Those are the official figures.
For the nongovernmental organization Families and Friends of the Disappeared in Tamaulipas, 11,000 people are unaccounted for in the state.
The disappearance of 43 students in southern Guerrero state last year put a spotlight on the plight of Mexico's disappeared.
But there are many, many other untold stories across Mexico, especially in Tamaulipas, where many fear the consequences of angering the Gulf or Zetas drug cartels.
In Ciudad Victoria, the Tamaulipas state capital, members of the Families and Friends of the Disappeared gathered at a humble home to tell their stories to AFP: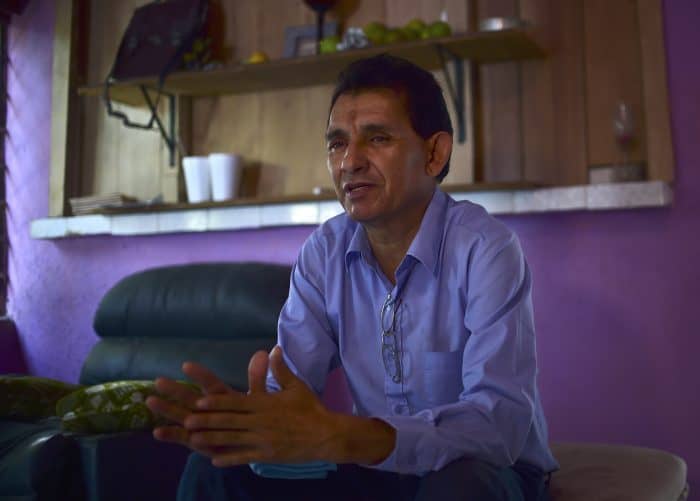 Raquel, 19
Gunmen burst into the home of Guillermo Gutiérrez Riestra on Sept. 1, 2011 and kidnapped his 19-year-old daughter, Raquel, and a friend of hers.
She was about to start college and dreamed of becoming a lawyer.
"It was the Zetas. They burned the house and the car. I think they kidnapped 50 young people that day alone. We think they did it to force people to join their organization," Gutiérrez said.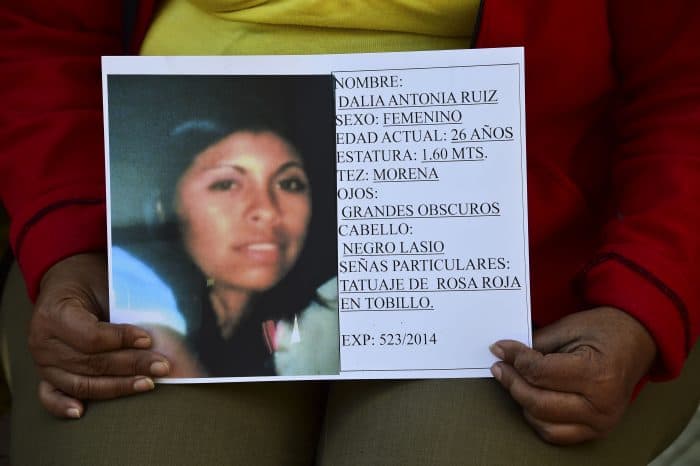 Dalia, 26
Alma Miriam Ruíz has not had any news of her 26-year-old daughter, Dalia, since she went to a bus station in the town of San Fernando, 170 kilometers north of Ciudad Victoria, five years ago.
She disappeared just days after Aug. 27, 2010, when 72 migrants were slaughtered by the Zetas drug cartel in that town.
Dalia was working in San Fernando and was coming home to see her children, who lived with Alma.
"I don't know much about her disappearance. They say one of those guys [gang members] took her by force. I think they take them to work as a girlfriend," she said.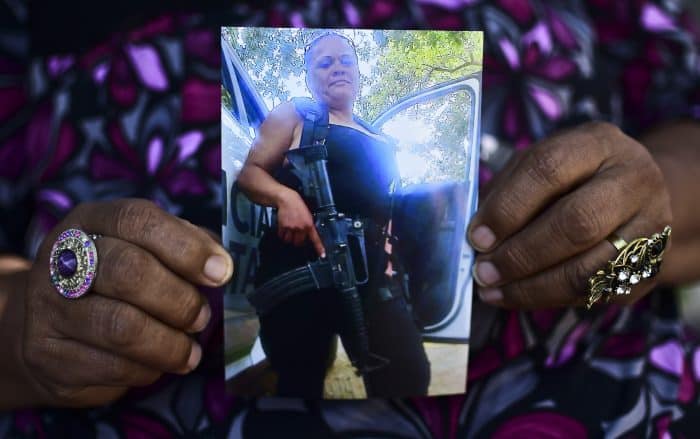 Gladys, 35
Gladys, 35, was proud of being a state police officer. She hated desk work and loved operations.
Her mother, María Luisa Silva, showed a picture of the young woman smiling in her uniform, holding a gun.
On May 14, 2014, Gladys went out to eat with a friend and never returned.
"We don't know who the friend was," María Luisa said. She suspects her disappearance was part of a vendetta linked to her daughter's police work.
"Nine days earlier, they killed a police chief in a shooting. They detained nine police officers. She detained one of the criminals."
Zaida, 17
María Guadalupe Ramírez could barely hold back tears as she recalled that her daughter was only 17 when she was taken away on Sept. 1, 2011, as she went out with four other kids in a car to a nearby river.
"The only one who reappeared was the boy who had the car — he was found cut into pieces," María said. "A ransom was paid but none of them returned."
Isidro, 32
Isidro, 32, was resting on April 5, 2011, when gunmen entered the house and took him along with his father-in-law and a brother-in-law.
"There were women and children there, but thank God they didn't take them," said his mother, María Natividad Banda.
Since then, sightings have been reported.
"But we have looked for him, and nothing. The last time was in January. We were told that he was at the square [in] Ciudad Mante and that he looked very well."
José, 42
Cirila Maldonado has been searching for her 42-year-old son José for more than four years. He was toiling in a welding workshop when men arrived in a car and snatched him.
A ransom was paid.
"They asked his wife for a lot of money. A lot. We got the money together and she delivered it, but they never delivered him," Cirila said.
Andrea, 28
Andrea, 28, was at her frozen fruit business next to her house on Nov. 1, 2012, when a neighbor, who was married to a policeman, called her to ask her to come out.
"She went out. An SUV arrived and they took her," said her husband, Guillermo Robledo.
Two suspects were detained.
"One was killed in prison," he said. "They never said what they did to her."