PORT-AU-PRINCE, Haiti – Haiti has pushed back next week's presidential runoff vote, election officials said Monday, without immediately announcing a new date.
The runoff had been scheduled for Dec. 27, after an Oct. 25 first-round vote marred by allegations of massive voter fraud.
The runoff was to pit Jovenel Moïse — backed by outgoing president Michel Martelly and the ruling party — against Jude Célestin, the second-place vote-getter from more than 50 contenders in the first round of balloting.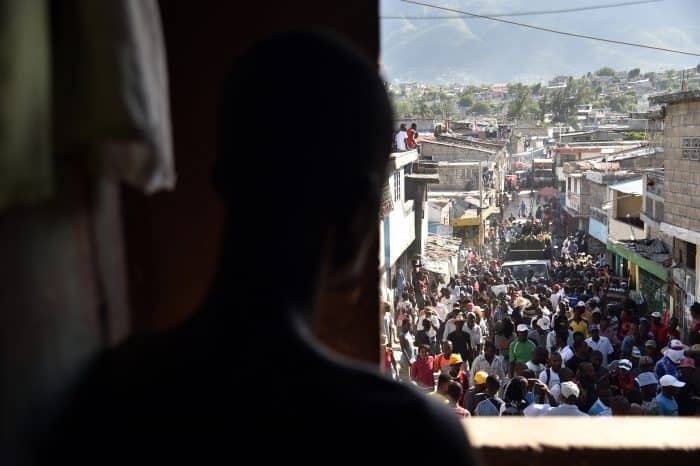 The October presidential election was the latest attempt in the Americas' poorest country to shed chronic political instability and work toward development.
But reporting of the election results — and now, the staging of the runoff vote — has been plagued with delays and beset by protests alleging official corruption.
Moïse won 32.8 percent of the first-round balloting and Célestin took 25.3 percent, the federal election commission said.
Pou epòk nwèl la nap fete nan lanmou ak tèt ansanm. Swè pam se pou tout rèv ou reyalize ! –JMhttps://t.co/sDlJgojfGs

— Président Jovenel Moïse (@moisejovenel) December 20, 2015
Moïse is a businessman and political novice who until now worked in agriculture, mainly growing bananas. His nickname during the campaign was "the banana man."
Célestin, making his second bid for the Haitian presidency, was disqualified from the second round in the 2010 election vote following a recount by the Organization of American States. This time, he had been considered the frontrunner.
He is supported by Haitian-born hip-hop star Wyclef Jean, who produced a new reggae song in favor of Célestin ahead of the first-round vote, the Miami Herald reported.
The first round of voting was relatively peaceful, in contrast to violence during August legislative elections that left two people dead.
Haiti is still struggling to recover from a devastating 2010 earthquake that killed more than 250,000 people and crippled the nation's infrastructure.