Just two tune-ups remain for Costa Rica's national football team before the games begin to count towards World Cup qualifying. But the next two tests, starting with Thursday's match against South Africa at San José's National Stadium, could serve as a measuring stick to determine how far Óscar Ramírez's turnaround project has come.
A 1-0 victory over Uruguay in "La Sele's" last appearance on Sept. 8 ended an 11-month winless streak in Ramírez's second game as head coach. Now, as the Costa Ricans try to gain momentum going into qualifying play, they get two of their most valuable players back.
Keylor Navas
Superstar goalie Keylor Navas, who is currently having as good a season as any goalkeeper in Europe's major leagues, will unsurprisingly be the starter for Thursday's game. After missing the Gold Cup and the last two friendlies, Navas is making his first appearance with La Sele since a June loss to Spain, where he was brilliant in blocking a pair of would-be goals from current Real Madrid teammate Sergio Ramos.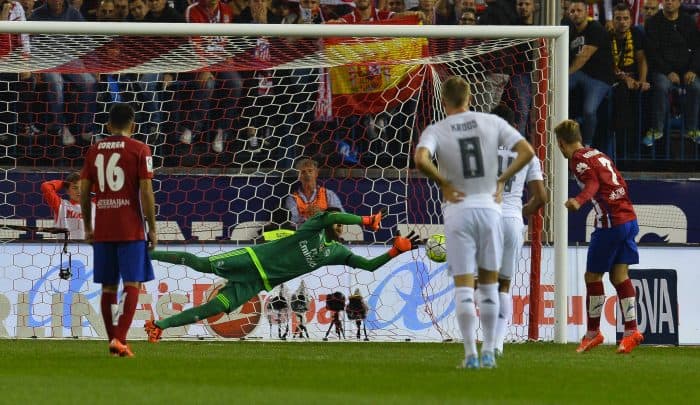 Navas' last appearance for La Sele encapsulated his importance to a team that has struggled on the backend ever since the 2014 World Cup. In that friendly, the 28-year-old keeper continued to bail out a defense that was getting carved up by Spain's world-class attack, though he ultimately allowed two goals on virtually uncontested shots.
While Ramírez continues to tinker with the defense to get it back to a level that can frustrate and suffocate the world's best frontlines, it is Navas who remains the most vital piece Costa Rica has on its journey towards the 2018 World Cup. Arguably the best keeper on the planet right now, Navas can erase a lot of the mistakes that may come from a growing unit that still searches for consistency under Ramírez's new system.
https://www.facebook.com/keylornavascr/videos/797470843695282/
Bryan Oviedo
Bryan Oviedo, who has not made an appearance with the national team for two years because of injuries, figures to jump right back into a starting position on the revamped defense. The talented but injury-plagued defender who plays for Everton in the English Premier League gives coach Ramírez a reliable left back that can solidify this new defense's identity, following a year of struggles under former coach Paolo Wanchope.
Oviedo discussed his recent injuries with reporters on Tuesday. "Everytime I was preparing to come back I was thinking, 'Something is going to happen,' and it always did," he said. "Finally I'm back here though and I'm looking forward to taking advantage of it."
Oviedo has become such a popular figure for his English club that fans made a chant based off of Human League's 1982 hit "Don't You Want Me" so it sounds like "Oviedo baby." Confused as to how that would come out? Well here's the man himself chanting it:
But just as Navas and Oviedo return to La Sele, two more key pieces have fallen off in the past days to keep Costa Rica from competing at full strength against South Africa on Thursday and against the United States, which La Sele plays in New Jersey on Oct. 13.
Captain Bryan Ruíz will not play in the friendlies against South Africa and the U.S. due to injury, according to an announcement from the Costa Rican Football Federation (FEDEFUTBOL). Ruíz, who scored the lone goal against Uruguay, will be missed on offense, as much of the burden will turn to Celso Borges and Joel Campbell to carry the remaining load. 
Top defender Giancarlo González will also be out after suffering a sprain while playing for his Italian club Palermo in a league game against Roma. In his absence, defenseman Ronald Matarrita has been called up to return to La Sele's lineup after competing with Costa Rica's pre-Olympic squad. Matarrita will compete with Oviedo for a starting spot at left back, Ramírez said on Tuesday, while Kendall Watson and Johnny Acosta will fight for the starting position left vacant by González.
La Sele's friendly with South Africa will kick off at 8 p.m. Costa Rican time on Thursday night from the National Stadium. Costa Rica has played South Africa just once before, losing 2-1 in Johannesburg in 2003.