CÚCUTA, Colombia — Hundreds of Colombians fled Venezuela Tuesday, opting to leave the country with their belongings rather than be deported empty-handed like more than 1,000 people sent home in an escalating border crisis.
Some carted refrigerators or mattresses on their backs as they made the trek from the Venezuelan state of Táchira back to their home country, wading through the waist-deep water of the river that forms the border.
"We left at 3:00 am in the clothes we were wearing. We wanted to come back before they deported us," said Rosana Morena, a 25-year-old Colombian who left with her two children.
Venezuelan President Nicolás Maduro ordered the border between Táchira and the Colombian department of Norte de Santander closed last week in response to an attack by unidentified assailants on a military patrol, which wounded a civilian and three soldiers on an anti-smuggling operation.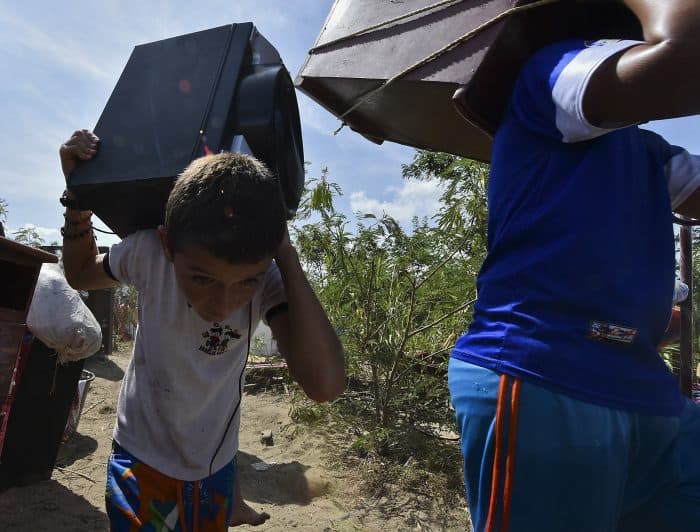 He initially ordered the closure for 72 hours, but later extended it indefinitely, accusing the neighboring country of waging "an attack on Venezuela's economy."
That was a reference to the rampant smuggling of heavily subsidized food and other goods out of Venezuela.
Venezuela has long used its oil wealth to fund price controls that keep goods like rice and toilet paper up to 10 times cheaper than in Colombia.
But it is also in the grips of crippling shortages, now exacerbated by tumbling oil prices.
After closing the border, the Venezuelan government launched mass deportations, unleashing what Colombian Interior Minister Juan Fernando Cristo decried as "a humanitarian tragedy."
Most of the deportees were sent home for alleged documentation problems, without families or their belongings.
Some 600 of them are being housed in shelters, while 400 are staying with relatives, officials said.
Colombian police said another 400 to 700 people had streamed across the border to avoid deportation.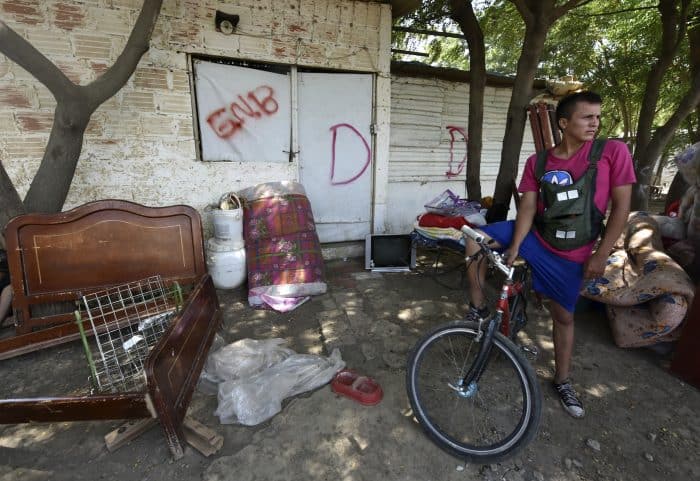 Dozens of those fleeing accused Venezuelan soldiers of robbing their belongings and ordering them to leave their homes within a matter of hours — marking houses with a D for "deported" or an R for "relocated."
Authorities in the Colombian border town of Cúcuta have set up a center to deal with the influx.
The two nations' foreign ministers are scheduled to meet Wednesday in the Colombian resort city of Cartagena to discuss the crisis.