See also: Qatar is building seven 'cities' just to house its World Cup migrant workers
WASHINGTON, D.C. – Coca-Cola and Visa, both official sponsors of FIFA, expressed concerns Wednesday over the conditions for migrant workers in Qatar building stadiums for the 2022 World Cup.
"We continue to be troubled by the reports coming out of Qatar related to the World Cup and migrant worker conditions," credit card giant Visa said in a statement.
Visa said it had expressed "grave concern" directly to FIFA, global football's governing body, over the plight of the workers and urged them to try to help improve the situation "and ensure the health and safety of all involved."
Separately, Coke said it too was pressing FIFA to keep working with Qatari officials to address labor and human rights issues.
"We expect FIFA to continue taking these matters seriously and to work toward further progress," it said.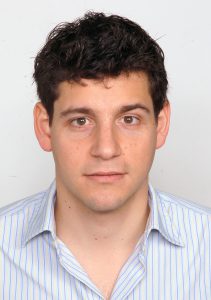 Qatar has been repeatedly criticized for the poor working conditions of as many as one million migrant workers in the small, oil-rich Gulf country. Most of the workers are from south and east Asia.
The criticisms have focused on its rapid program to build multiple stadiums and other facilities for the 2022 World Cup.
On Monday British broadcaster BBC said one of its reporters, Mark Lobel, had been detained for more than 24 hours in the country while seeking to film conditions for Nepalese laborers on World Cup projects.
Qatar officials have strongly defended their record on labor conditions in the face of the criticism.
In recent weeks it said it has introduced a wage protection system to ensure workers get paid on time and is building several new residential neighbourhoods to improve living conditions.
Campaign group New FIFA Now said on Monday that it had sent letters to eight top FIFA sponsors — Adidas, Gazprom, Hyundai, Kia, McDonald's, Budweiser, Coca-Cola and Visa — urging them to speak out about working conditions in Qatar.
On Thursday rights group Amnesty International is planning to release a report on Qatar labor rights and conditions related to World Cup construction.
Watch BBC reporter Mark Lobel tell the story of Qatar's outrageous harassment of his crew: