Qatari officials announced a plan this week to erect seven whole new "cities" to accommodate more than a quarter-million migrant laborers tasked with completing the myriad stadium and infrastructure projects associated with the 2022 FIFA World Cup.
The new "accommodation centers," as a report by Agence France Presse dubs them, are part of the Qatari government's attempt to upgrade living conditions for the hundreds of thousands of migrants toiling in the tiny, petro-rich kingdom. The blueprint for the largest project — unimaginatively named "Labor City" — involves 55 buildings, including a mall, a health clinic, a cricket stadium (since many workers in Qatar hail from countries in South Asia, a cricket hotbed) and what may become Qatar's second-biggest mosque.
"There are in the pipeline [several] cities around the nation. I know our people want to have better accommodation for their laborers," Qatari labor and social affairs minister Abdullah bin Saleh al-Khulaifi told the AFP.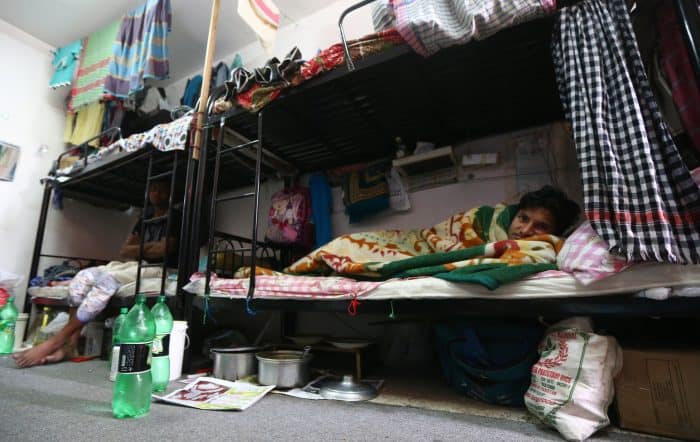 Authorities expect to finish this construction — also on the backs of migrant labor — by the end of 2016. This basic infrastructure will need to be in place should Qatar hope to realize its eye-catching World Cup plans, which include raising nine new stadiums from the desert and building a city for a half-million people, replete with man-made islands and a sanitation system that moves waste through pneumatic tubes.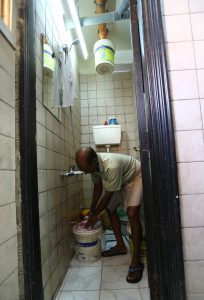 Qatar's 2022 bid has been shrouded in controversy since it was first accepted, dogged by corruption allegations and concerns over the country's beastly hot summers. FIFA, soccer's governing body, recently confirmed that the tournament would be played in the winter.
Underlying all this are larger fears over the treatment of the countless migrants employed in Qatar, a country whose fewer than 300,000 citizens are a fraction of the nearly 2 million people who make up its population. Numerous reports by rights groups and journalists last year tracked the horrendous conditions at building sites and migrant hostels in Qatar. An investigation by Britain's Guardian newspaper found that Nepalese laborers in the country were dying at a rate of one a day.
Earlier this week, it emerged that Qatari authorities had detained a German TV crew filming a documentary on labor conditions in the country in March. Their camera equipment, notebooks and personal cellphones were taken by state officials; when they were returned, much of their footage had been deleted.
At the root of the problem is the "kafala" system, a process of employment practiced in various gulf countries that critics liken to a system of indentured servitude. That has led to widespread abuse. The Qataris say they plan to end the system this year. The creation of these new labor cities are meant to be a sign of their seriousness about improving living standards for foreign workers.
"We have labor accommodation standards and we are monitoring them and penalizing those who are violating [the rules]," Khulaifi said. "Our business community knows we are taking it very seriously."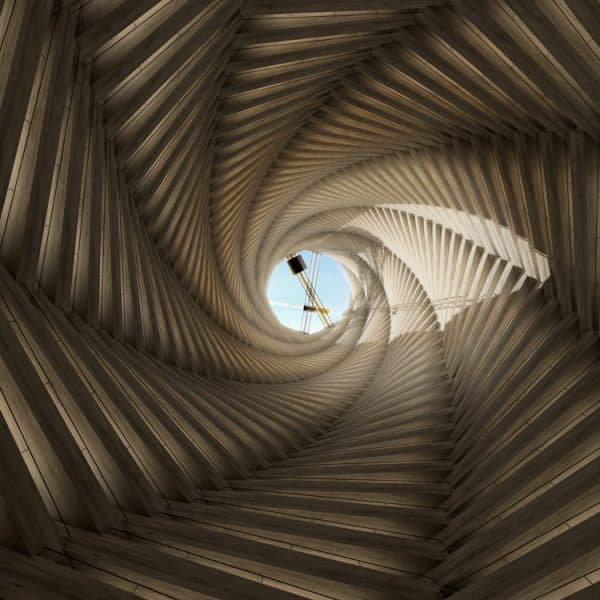 Far removed from the epic visions of Qatari officials, a French design firm last year published a blueprint (see above) for a hypothetical memorial to Qatar's dying migrant laborers. A long, spiral tower would be shaped by interlocking rectangular stones, each representing a migrant fatality. If some predictions proved accurate, the structure would dwarf every other building in the country by 2022.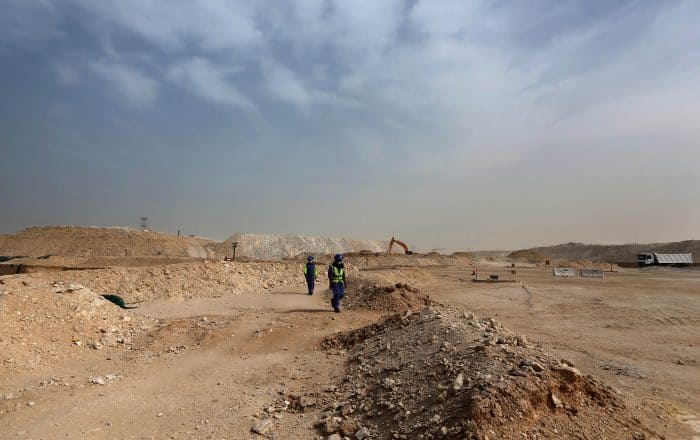 © 2015, The Washington Post