When Tom Enderlin and Mónica Quesada went on a search to buy some plants for their garden, they ended up getting more than they bargained for. Instead of coming home with a few of the succulent plants they wanted, they ended up buying a new business.
"We tried going to greenhouses to find plants and weren't having much luck," Enderlin said. "We ended up Googling it, and we didn't find any plants for sale. Instead, we found an entire nursery."
On a whim, the couple took the entire collection of 3,000-4,000 plants to their home in Sabanilla, dubbing their new nursery Vivero La Lechuza, for the owls that frequent their property. The new business is now the only San José-area nursery that specializes in succulent plants.
Known for their ability to retain water, the fleshy succulents — such as cacti, agave and aloe — are native to dry and arid deserts, but the plants' resilience allows them to thrive almost anywhere in gardens or as house plants. Enderlin, 34, an entrepreneur from the United States, and Quesada, also 34, a Costa Rican photojournalist and former Tico Times photographer, share a lifelong love for this desert flora, and both have extensive collections of their own.
"They are very loyal plants," Enderlin said. "They just survive. You stick them in the ground and they grow."
They also multiply. In the case of almost all of Vivero La Lechuza's plants, propagation is as simple as sticking a cutting from the original plant into the ground. With time and some water, the cutting will grow roots and become a separate plant. A plant can breed as many new plants as it has buds to cut, so that hundreds of plants can be created from a single parent plant over a lifetime.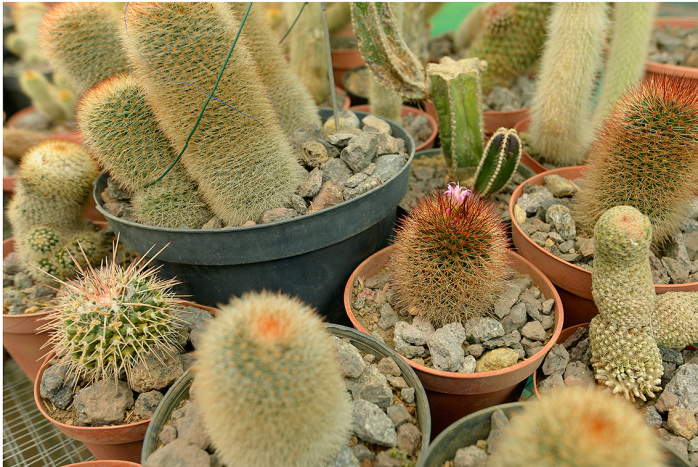 But rather than just breeding plants and selling them for gardens, Vivero La Lechuza creates a more artistic finished product. Using pebbles, terracotta pots, driftwood and wine bottles, Quesada and Enderlin create miniature landscapes featuring one or several of their plants. Vivero La Lechuza sells these creations at the farmers markets Feria Orgánica El Trueque and the Feria Verde.
"We go skin diving to find cool pieces of wood, we find the terracotta at flea markets, and we somehow manage to finish off some wine so we can use the wine bottles," Quesada said. "You end up with a piece of art that no one else will ever have."
For those lacking in gardening skills, the living decorations require very little maintenance. Most of the plants only require indirect sunlight and sporadic watering to keep them alive.
"With these plants it sometimes seems like you will do more damage if you care too much than if you just left it alone," Quesada said. "They will grow just about anywhere with just a tiny bit of attention."
Going there: You can find Vivero La Lechuza at the Feria Orgánica El Trueque every other Saturday in Zapote (more information) and every Saturday at the Feria Verde (more information). You can find more information and photos about Vivero La Lechuza on their Facebook page.