HAVANA — Most U.S. citizens have been barred by their own government from visiting Cuba for decades. For the rest of the world, it's just another Caribbean vacation destination.
Millions of sandals- and shorts-wearing Europeans, Canadians and Latin Americans flock here each year for the wide beaches and free-flowing rum. Although the accommodations are modern, the Cuba experience also offers a step back in time, to a slow-moving land of belching 1950s cars and peeling Spanish mansions — thanks to both the state-run economy and the U.S. embargo enacted in 1960 — and the residual glory of a once world-famous revolution.
But where most Cubans reside — beyond the tour buses, the revolutionary monuments, and the many bars where Ernest Hemingway supposedly drank — anticipation of change has been growing for the past month.
Ever since the Dec. 17 announcement by President Barack Obama and Cuban President Raúl Castro that the two countries would begin normalizing relations and restore diplomatic ties severed a half-century ago, there has been a palpable sense that Cuba is on the verge of something new, even if no one is sure how far it will go or when it will happen.
"It's difficult enough to prepare for a war," said Carlos Alzugaray, a Communist Party member and former Cuban diplomat who teaches at the University of Havana. "How can you prepare for a declaration of peace? The idea of a siege mentality is embedded here."
The Cuban government "seems like a train that has been stuck, but it is starting to budge," said Yoani Sánchez, a dissident blogger and director of the 14ymedio online news site. The past few days, she said, "have been some of the most important I've experienced."
The first substantive signs of change emerged last week. The visit by a high-level U.S. delegation to Cuba for normalization talks was the most important event in U.S.-Cuban relations in decades. For Cubans, expert at interpreting their often-opaque leaders, it was significant that Fidel and Raúl Castro were nowhere to be seen.
The elder Castro, 88, is thought to be in failing health and hasn't been seen in public for more than a year. But it was just as notable that Raúl, 83, also said nothing about the talks, perhaps offering a glimpse of a new era in which the brothers do not dominate every aspect of public and political life.
A look back: Obama-Castro handshake offers hope for US-Cuba ties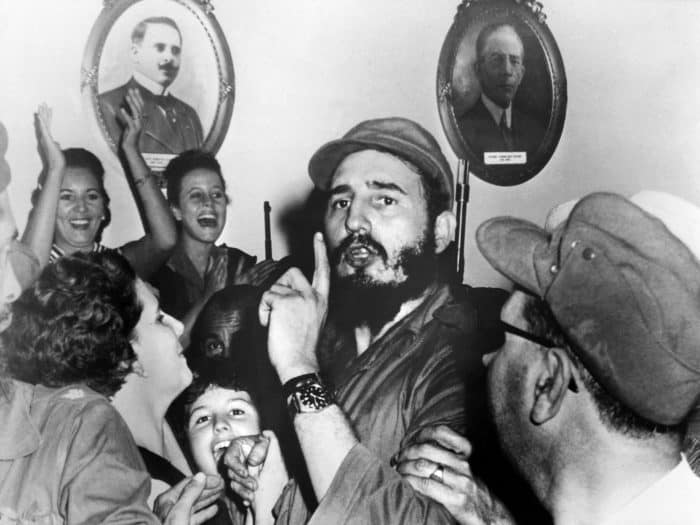 On Cuba's tightly controlled airways, press conferences with questions from foreign journalists about human rights and democracy were broadcast verbatim, along with answers from both U.S. and Cuban officials.
Saturday morning's online edition of Granma, the Communist Party newspaper, featured a meticulous account of the U.S.-Cuban exchanges, along with a prominently displayed story recalling Fidel Castro's 1959 visit to Venezuela, just weeks after the takeover of Havana by his triumphal guerrilla army, and an article about Cuban cooperation with Ecuador on child-development programs.
The mere sight and sound of U.S. officials sitting down with their government seemed to reinforce the sense of a breakthrough for many Cubans, even if the small-bore nature of the agenda for last Thursday's inaugural session was a sobering reminder that the new relationship would advance in small steps, and not necessarily smoothly.
"I've heard only positive things, and not one negative comment," said independent journalist and dissident activist Dagoberto Valdés after speaking to rural Cubans in his Pinar del Rio province in western Cuba. "And keep in mind, Cuban farmers are skeptical by nature."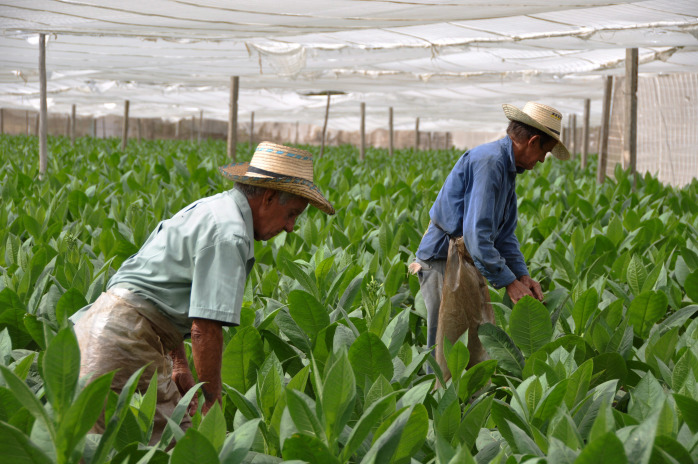 While the businesses and tourists of other countries may be ubiquitous here, "everything in Cuba starts and ends with relations with the United States," a veteran Havana-based European diplomat said.
Despite the ongoing embargo, everyone here, from the small villages in the Sierra Maestra to central Havana, is touched by the remittances sent by friends and relatives in the United States and the "paquete," compilations of downloaded U.S. TV shows and movies that are circulated electronically among Cubans. "Europe is abstract for Cubans," said the diplomat, who did not want to be identified.
Assistant Secretary of State Roberta Jacobson, who headed the U.S. delegation to the normalization talks, visited with political dissidents, some of whom told her that Washington is being duped by the Cuban government. Those meetings did not appear in the local media.
But Jacobson also reached out to Cuba's state media. When a Granma reporter asked her how the two countries could reach their jointly declared goal of cooperating on international health issues such as Ebola in Africa, as long as U.S. immigration laws continued to entice Cuban doctors working abroad to defect, she acknowledged that deep differences remained between them.
"It's still very hard to say how this will work," Jacobson said of the normalization process.
While Obama has eased restrictions on U.S. travel to Cuba and exports to the island, critical U.S. lawmakers said they would fight any effort to lift the embargo and challenge every aspect of the president's new Cuba strategy.
Related: What the new U.S.-Cuba travel rules mean for US citizens hoping to visit Cuba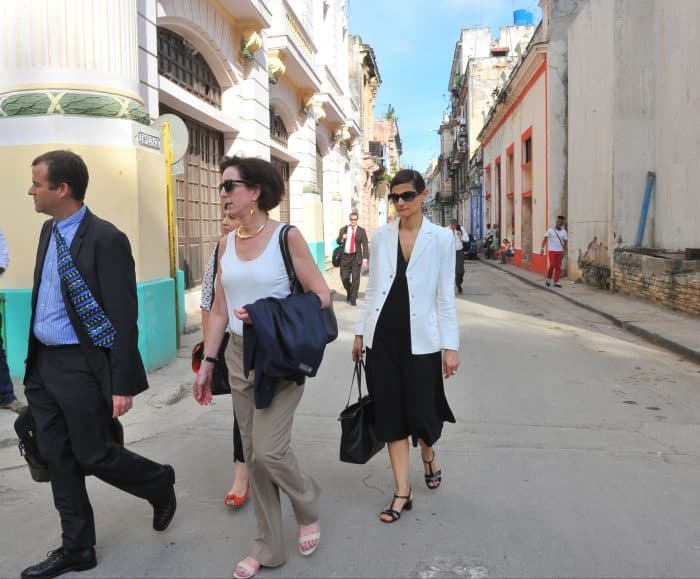 In a letter Friday to U.S. Attorney General Eric Holder, GOP Sens. Marco Rubio of Florida, Ted Cruz of Texas and David Vitter of Louisiana expressed "strong concern about the Justice Department's role" in the return to Cuba of three spies imprisoned in the United States — part of the negotiations that led to Obama's normalization announcement — and raised questions about fugitives from U.S. justice who have lived in Cuba for years.
"As the nation's chief law enforcement officer," they wrote, "do you support the normalization of relations with Cuba without the return of fugitives from justice for prosecution who have the blood of Americans, including law enforcement officers on their hands?"
In a Friday news conference he hosted for Cuban activists opposed to the opening, Rubio said, "I just don't know of a single contemporary, reluctant tyranny that's become a democracy because of more trade and tourists."
Debates about the wisdom, direction and pace of the new policy are also going on inside the government in Havana, said a number of Cuban and foreign experts.
"Cuba is about three things. Control, control and control," the European diplomat said. "Rational thinking comes and goes."
While parts of the ruling class "want to take advantage of the new reality, others will resist," Alzugaray said. "Some people in the Party want to think we are a monolith. We are not."
Washington Post staff writers Nick Miroff in Havana and Sean Sullivan in Washington contributed to this report.
© 2015, The Washington Post