MONTEVIDEO, Uruguay – The United States has assured Uruguay that "no information exists" to link to terrorist activities to six former Guantanamo prisoners now living in the South American country, Uruguay's President José Mujica said Tuesday. Mujica also showed a letter in which the refugees express their "eternal gratitude."
"There exists no information to show these people were involved in or facilitated terrorist activities against the United States, its allies or partners," Mujica read from a missive sent by a U.S. official. The letter was dated Dec. 2 and signed by Clifford M. Sloan, designated by President Barack Obama as a special envoy to oversee the closing of the military prison on the island of Cuba.
Four Syrians, a Palestine and a Tunisian arrived in Montevideo in the early morning of Dec. 7 as refugees, taken in by Mujica's government. After spending a few days in a military hospital in Uruguay's capital, they were transferred to a housing facility owned by the PIT-CNT worker's union.
"I never doubted – because of common sense – that these people were victims of a terrible injustice, because if they [the U.S.] wanted to get rid of them and they couldn't, it's because they are a tough nut to crack," Mujica said, joined by leaders of the PIT-CNT and his defense minister, Eleuterio Fernández Huidobro.
"What should've been resolved a year ago was dragged out due to the indecisiveness of U.S. officials," he added.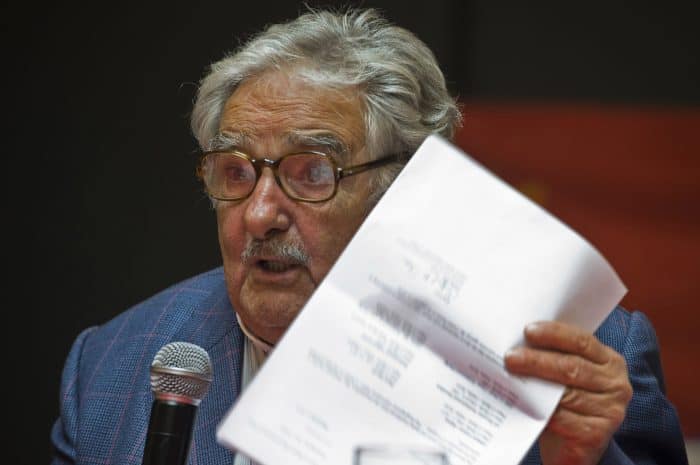 Mujica said he consulted with Cuban President Raúl Castro about the decision to accept the former prisoners, and the Cuban leader encouraged him to move forward.
The U.S. missive discussed a lack of proof that the six men were considered a threat, and it contained other details of the Tunisian, Abdul Bin Mohammed Abis Ourgy, the Palestinian Mohammed Tahanmatan, the Syrians Ahmed Adnan Ahjam, Ali Hussain Shaabaan and Omar Mahmud Faraj, and the Syrian-Lebanese Jihad Diyab, who had declared a hunger strike and filed a lawsuit against the U.S. government to stop their force-feeding.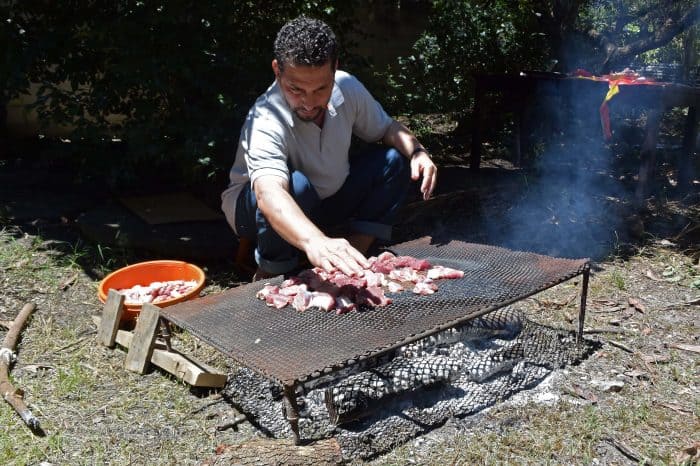 Returning our humanity
A grateful letter from the ex-prisoners to Mujica stated: "You played a crucial role in securing our liberty, in returning our dignity and humanity, and for that, you will have our eternal gratitude."
The six men acknowledged that they were sad upon traveling to Uruguay because they were unable to return to their own countries, but "when they removed our shackles and hoods, and we descended from the plane, we saw many smiling faces; and when they greeted and hugged us, we felt as if our own families, our own parents and our own brothers and sisters were hugging us," the letter, written in Arabic and translated to Spanish, stated. "The suffering ended."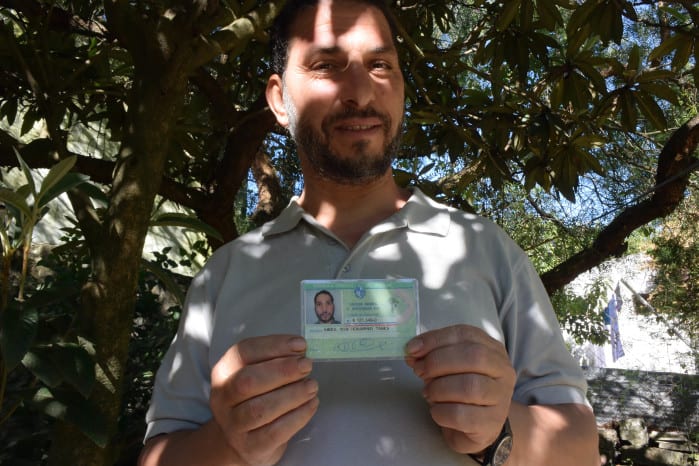 An October poll found that 58 percent of Uruguayans opposed giving harbor to the former Guantanamo prisoners, and only 24 percent supported it. But Mujica, a former leftist guerrilla, strongly opposed their treatment at the U.S. military prison, comparing it to the military dictatorship of Uruguay from 1973-1985. During that period, Mujica was imprisoned for more than 13 years, much of that time in subhuman conditions.
"If you want to work here, work here. If you want to leave, then leave. We're no one's jailer," Mujica said.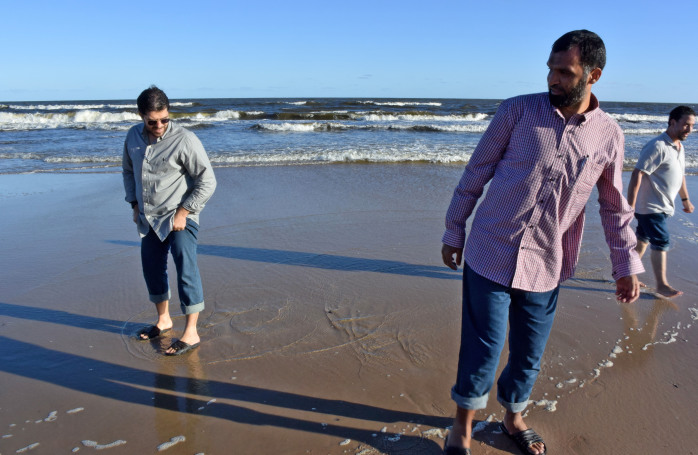 Meanwhile, 136 prisoners are still being held at Guantanamo, built 13 years ago, and most of them have yet to be charged with a crime. Of those, 67 were determined by the U.S. government to be "releasable."
Obama promised to close the prison before he leaves office in 2017.