TELOLOAPÁN, Mexico – The cry for help came a long time ago, but it wasn't until 43 students disappeared that the Mexican government began addressing the problems in the Guerrero region, where the power and degree of infiltration of drug cartels has long been a well-known fact, albeit spoken only in whispers.
In this horrifying landscape, "Manuel" (not his real name) is aware of his good luck. Two years ago, an organized criminal group kidnapped him on a mountain road, and eight weeks later – when his family already assumed he had joined the long list of disappeared people in the area – he amazingly appeared in a neighboring town, wearing the same tattered clothes in which he had disappeared.
Manuel said the traffickers decided to let him go because of his weak condition and after establishing that he wasn't an informer for a rival gang.
For two months, he slept outdoors in the high sierra, along with 15 other captives. His hands were tied, he was blindfolded and he was subjected to constant humiliation.
"The first week they would beat us up daily until I would lose consciousness," the robust, middle-aged man told the AFP.
Still scared to be seen outside, Manuel commented, "I don't understand why the government is now surprised about the case involving these students. We've been living this hell for a long time."
The media commotion about the 43 students missing from a rural school in Ayotzinapa, Guerrero, continues both within and without Mexico since that night of Sept. 26, when the students were shot at by local police near the city of Iguala. Police then allegedly handed the students over to members of the Guerreros Unidos cartel.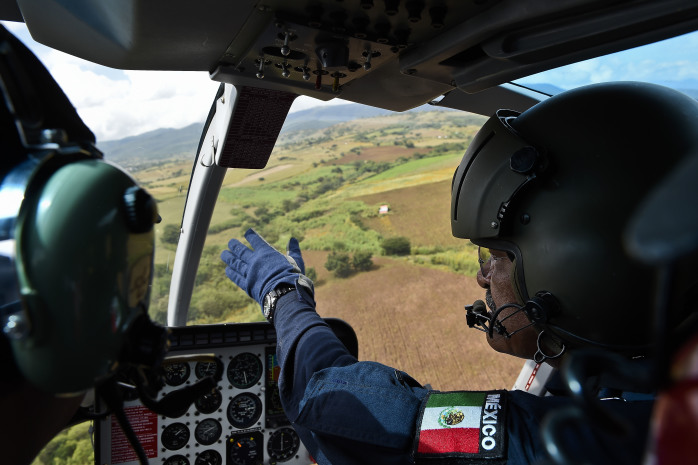 Other disappeared people
In and around Iguala, dozens of other people have simply disappeared; over 80 bodies already have been found in clandestine graves, and that's only in 2014.
María Guadalupe Orosco still cries at the memory of her 32-year-old son Francis, who disappeared along with five friends after a local fiesta in 2010.
She insists there are witnesses who can prove it was the Army who took group. Since then, she has tirelessly worked to keep the case alive, knocking on the doors of all governmental agencies involved, and even checking out local prisons under the pretense of bringing food to prisoners.
"Just because they've been gone for so long, does that mean there is no pain anymore?" she asked. This indignant mother of five said she is outraged that the government's only comment following the recent discovery of 28 bodies in Iguala was that none of them were the missing students.
These people "also have names and families," she said.
Since the war on drug trafficking started in Mexico in 2006, 22,322 people remain officially missing throughout the country, although many people don't report missing relatives because of their fear of the relationship between authorities and the cartels.
In the small town of Cocula, next to Iguala, where everyone is indoors by 8 p.m., families would rather not speak about their lost relatives. This is due of the belief that silence may provide the best opportunity to someday find their loved ones alive.
One Cocula resident, still reeling from the knowledge that local police played a role in the disappearance of the students, refused to report the kidnapping of his niece. As he tells the story, he wonders aloud, "Whose hands are we in?"
Other Cocula residents say they have had to come up with $15,000 to rescue kidnapped friends and relatives.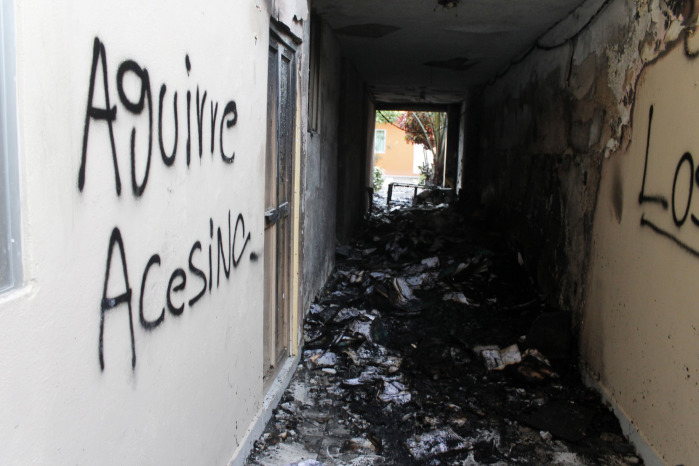 Help arrives, but too late
The Mexican government has disarmed the police forces of Iguala and Cocula, and 36 police officers have been arrested. Federal forces have been deployed throughout the area to keep the peace.
Similar measures were implemented last Sunday in 13 other towns in the region as a result of allegations that police forces are tied to the cartels.
The mayors of Guerrero, the region with the highest homicide rate in Mexico (63 for every 100,000 inhabitants in 2013), welcomed the support from the federal government. They hoped it wouldn't be temporary. But they are still bitter that they've been ignored for so long, despite repeated pleas for help.
"If these actions had taken place years ago, we wouldn't be here complaining about what's happened," said Cocula Mayor César Peñaloza, who survived an attempt on his life last year and who has been subpoenaed as a witness in the missing students case.
A few kilometers away, in Teloloapán, Mayor Ignacio Valladares was pleased with the federal security reinforcements that arrived in his town – a place that many call "hell," given the fact that there have been over a dozen assassinations in the last two weeks alone.
"It's a good thing that they've come [federal reinforcements], but too bad that it took these horrible circumstances to bring them to Iguala," Valladares said, surrounded by 11 bodyguards.