The Shnit Short Film Festival opening was like a red carpet affair for Generation Y: The clothing was dress-casual, the mean age was probably 25, and a critical mass of the audience looked like aspiring filmmakers. There was popcorn, but there were also tables laden with wine and sushi rolls. The curtain speech was short and sweet. Hosted by local film organization DeleFOCO, Shnit kicked off its five-evening festival in peppy millennial style.
But hippest of all were the films themselves, a surreal collection of dramas and comedies, animations and live action, none of them longer than a half hour. To give an impression of how Shnit curators like to think of themselves, consider their trailer for this year's event:
https://vimeo.com/107913194
Indeed, Shnit has a lot of personality. Founded in Switzerland in 2003, Shnit is billed as a "shortfilmfestival" that screens at various "playgrounds" around the world. (Aside from San José, playgrounds include Bangkok, Cairo, and Kyoto, among other cities.) Organizers decorate participating cinemas in pink decor and park tiny bicycles outside the marquees. DeleFOCO first brought the festival to San José in 2011, and Shnit has returned every year since.
The festival continues to screen through Sunday, but if you can only catch one night, strongly consider attending on Friday: The evening is themed "Made in Costa Rica," as each film was produced locally.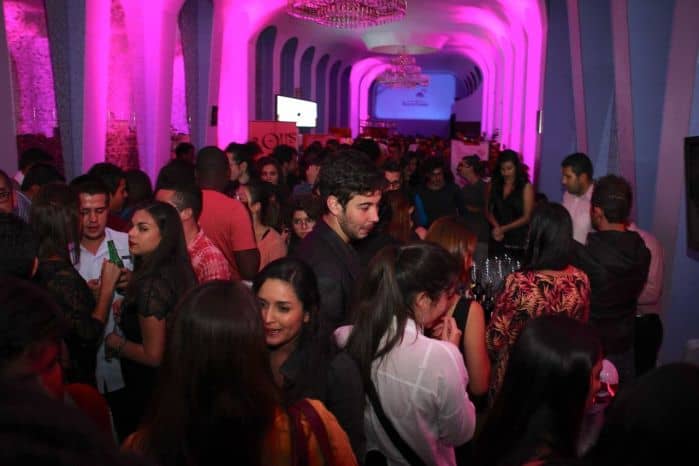 If Wednesday's premiere was any indication, you'll likely find yourself in good company.
The Shnit Short Film Festival continues through Oct. 12 at Cine Magaly, Barrio California. ₡3,000 ($6) per film, or ₡15,000 ($30) for a festival pass. Info and schedule: DeleFOCO website.