Search-and-rescue teams wrapped up a final operation on Monday to find U.S. hiker Cody Dial, who disappeared in Costa Rica in early July. Search teams focused their efforts on the rugged Corcovado National Park, where Dial was believed to be hiking, but failed to find any clues as to what happened to the 27-year-old Alaska-native. Costa Rica will not fund any further missions.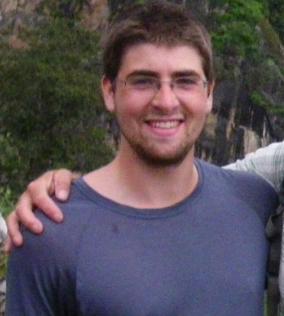 "It's a very unfortunate situation," said Corcovado administrator Gerardo Chaves, "but we have done everything that we can."
As the son of outdoor adventure legend Roman Dial, Cody Dial grew up exploring the Alaskan wilderness in the United States. Like his father, the younger Dial grew up to be an expert in backcountry hiking, and became the youngest finisher of the Alaska Mountain Wilderness Classic, a 160-mile adventure course. Situated in the incredibly biodiverse southern Pacific's Osa Peninsula, Corcovado National Park is considered the country's most rugged outdoor destination. Since February, visitors have been required to traverse the parks with guides, and only two routes are open to the general public. But Dial told his parents via email that he planned to hike tougher trails outside of permitted tourist zones. 
Based on the email exchanges, search-and-rescue teams believe Dial first entered the park on July 10. His parents reported him missing on July 22, and the search mission began on July 24. The Red Cross conducted fact-finding missions and received an outpouring of tips from people who believe they had seen Dial. Local residents claimed to have seen him on illegal gold mining trails, distant park entry points and in the company of criminals, but none of the reports were substantiated, and no sign of Dial was ever found inside the park.
Roman Dial flew into Puerto Jiménez to help with the search just days after he reported his son missing. Later, after Red Cross efforts were unsuccessful, Roman Dial continued looking with help from friends and family members. Additional efforts now must be funded directly by Dial's family. The Tico Times was unable to reach Roman Dial for comment.