This story is developing. If you have information on the case please contact Tico Times reporter Lindsay Fendt at lfendt@ticotimes.net.
See the most recent news on this developing story here
Search-and-rescue teams from the Costa Rican Red Cross continued their efforts Monday to locate a missing U.S. hiker, believed to have disappeared in the rugged Corcovado National Park in the country's southwestern Osa Peninsula.
Cody Roman Dial, a 27-year-old Alaska native, had been traveling through Mexico and Central America for the last seven months before his arrival in the Osa Peninsula. Dial had been in touch through email with his father, the well-known Alaskan adventurer Roman Dial, and last wrote on July 10 to say he planned to enter the park through an entrance near the Conte River, a region off-limits to tourists.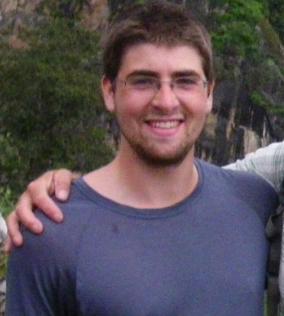 After interviews with area residents, Red Cross officials now believe Dial entered and exited the park several times. He was last seen on July 22 near the Río Tigre, at the park's southeast boundary. The Río Tigre trail is off-limits to tourists, but is often used by gold miners and hunters illegally entering the park. A recent sighting has given search teams hope that Dial may still be safe inside the park.
"Some of these hikes take seven days to complete," said Carlos Rivera, a Red Cross chief of operations for the ongoing search-and-rescue mission. "It is still possible that he planned to be in the park this long and will leave on his own."
On Sunday, Costa Rica's Aerial Vigilance Service (SVA), conducted a six-hour flyover from the Río Conte, at the park's eastern boundary, to the Río Claro, in the south on the main trail open to hikers. The SVA saw no trace of Dial and will conduct another flyover on Monday afternoon, starting from the Río Tigre. Four ground patrols also are searching inside the park.
"We have tried to plan for every likely scenario," Rivera said. "We have people in every spot that Dial is likely to pass through, and if we find any sign that someone has camped in an area we will start concentrating our searches there."
Dial's father — who is a National Geographic Expeditions expert — arrived in Puerto Jimenéz to assist in the search. He will join one of the patrols into the park tomorrow morning, according to Rivera.
The Red Cross is asking anyone with information on Dial's whereabouts to contact them at their office in Puerto Jiménez, at: 2735-5109. Dial — pictured above — has brown hair, is approximately 5′ 8″ and weighs approximately 140 pounds.