This story is developing. If you have information on the case please contact Tico Times reporter Lindsay Fendt at lfendt@ticotimes.net.
Two flyovers and several ground patrols have failed to turn up any sign of 27-year-old Alaska-native Cody Roman Dial, who is suspected missing in Corcovado National Park in Costa Rica's southwestern Osa Peninsula since July 22. There is no official record of the young Alaskan's entry into the park and it is believed that Dial, an experienced backcountry hiker, followed routes that are off-limits to tourists.
With no visible signs of Dial, Red Cross officials now believe he may have entered one of the park's illegal gold mining tunnels.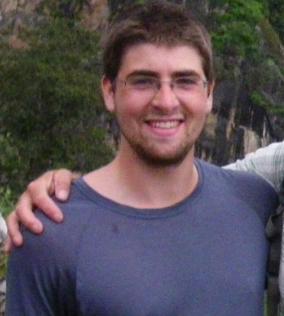 "We are now sending patrols into the tunnels," Carlos Rivera, a leader of the search and rescue operation, told The Tico Times. "There are many of these deep tunnels throughout the park and we have enlisted the help of gold miners to find them."
Illegal gold mining has been a problem in Corcovado National park for years, and Rivera estimates that as many as 400 gold miners are in the park at one time. The high number of unregistered people in the park has made distinguishing traces of Dial difficult.
"If we see a person on a flyover, we don't know if they are a miner or [Dial]," Rivera said.
Costa Rica's Aerial Vigilance Service conducted a second flyover Monday afternoon, but will not send out any more helicopters until the Red Cross narrows down the search area.
The Red Cross has one patrol focusing on mining tunnels and four other ground units sweeping other parts of the park. Dial's father, also named Roman Dial, is a well-known adventure sportsman and National Geographic expeditions expert. The older Dial departed with one of the patrol units this morning to hike one of his son's possible routes from the La Tarde wildlife area to Río Claro.
According to Rivera, the Red Cross has not eliminated the possibility that the missing hiker left the park of his own accord or is still unharmed and hiking a longer route.
The Red Cross is asking anyone with information on Dial's whereabouts to contact them at their office in Puerto Jiménez, at: 2735-5109. Dial — pictured above — has brown hair, is approximately 5′ 8″ and weighs approximately 140 pounds.