See our updated story: Search continues in Costa Rica's Corcovado National Park for missing US hiker
A U.S. man has been missing inside Corcovado National Park in the country's southwestern Osa Peninsula for more than two weeks, Red Cross officials confirmed to The Tico Times on Thursday.
Park rangers and a Red Cross rescue team are now searching for 27-year-old Alaska native Cody Dial, who goes by his middle name Roman and who is believed to have entered the park on July 10. Taking time off from pursuing his master's degree in environmental science, Dial had been traveling through Mexico and Central America since January, according to Dial's father — also named Roman Dial. Dial's father received an email from his son the day before he planned to enter Corcovado, but has not heard from him since.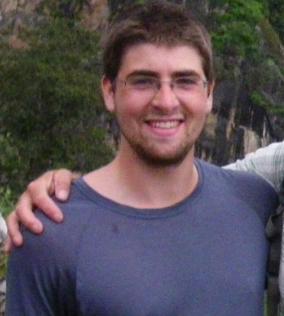 "Roman is an Alaskan kid so he's pretty much been going on backcountry adventures his whole life," Dial told The Tico Times. "It wouldn't surprise me if that was what he was doing here."
Since Feb. 1, guides have been required for all hikers in Corcovado National Park, but based on emails between the father and son, Red Cross search and rescue coordinator Gilberth Doundi believes the missing hiker started his trip near the Conte River near the La Tarde wildlife area, in the park's eastern zone. That is an area closed to tourists. When describing his planned hike in his emails, Dial also mentioned the Los Patos and La Sirena ranger stations, but park rangers have no record of him passing through.
"We have verified that there is no record of him entering or staying at the park," Doundi told The Tico Times.
At the time of this post, Doundi and a team were headed to the La Tarde region to interview people living in the region who may have seen Dial. Search and rescue teams have been deployed to the park's entrance near the Conte River as well as to the Río Claro exit where it is believed Dial planned to end his trek. Dial's father said someone reached out to him on Facebook claiming to have seen his son in the Osa last week, but there have been no confirmed sightings.
If you have information regarding Dial's disappearance or believe you have seen him, contact the Red Cross in Puerto Jiménez at 2735-5109. The missing man — pictured above — has brown hair, is approximately 5′ 8″ and weighs approximately 140 pounds.