Stop and snort the roses.
Judicial Investigation Police (OIJ) announced Thursday morning they had busted an international drug ring that ferried cocaine from Costa Rica to Germany and Austria, hiding the drugs among shipments of tropical flowers.
OIJ Director Francisco Segura said that police raided nine properties and confiscated more than $8 million worth of assets inside three homes in San Carlos, and two more in Santa Ana and Guápiles. The estimation did not include the value of several luxury vehicles also seized by authorities.
Segura described the suspect's lifestyle as "ostentatious."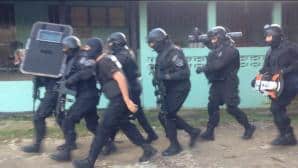 Police found a large amount of cash in U.S. dollars and Costa Rican colones inside the Santa Ana home, but had not confirmed the amount before the press conference Thursday morning.
Seven people were arrested in the raids, including four Costa Ricans, a Colombian, a Mexican, and a Romanian, who allegedly led the gang.
The Romanian suspect, a Costa Rican resident whose name was not released, had a previous conviction for drug trafficking from 2001 but remained free.
The OIJ director said that the criminal organization operated by sending relatively small amounts of cocaine — 22 kilograms at a time — to avoid detection. The drugs arrived in Golfito, near the Panamanian border, by sea. They flew in a small plane with a false bottom to San José. From the capital, the cocaine was shipped to a flower exporter in Guápiles and then to Europe.
Segura said the group could have been sending drugs to Europe at least once a month since the Romanian was first arrested over a decade ago. Marisel Rodríguez, OIJ press chief, estimated that a kilo of cocaine is worth roughly $35,000 in Austria.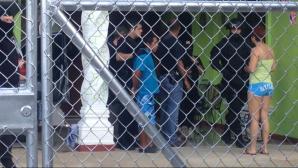 Segura said that there was no immediate connection with a Mexican or Colombian drug cartel but that OIJ was investigating the possibility.
Law enforcement has been on a roll since President Luis Guillermo Solís took office May 8, seizing over 2 metric tons of drugs and breaking up several criminal organizations, including an international drug network trafficking marijuana and LSD to Europe."When you see a rat in the house, it's not because there's just one rat. It's because there are a bunch on them. Here, unfortunately, drugs are everywhere," Segura said.