Agents of Costa Rica's Drug Control Police (PCD) on Tuesday morning arrested nine suspects accused of belonging to a criminal organization dedicated to smuggling drugs into Europe.
Public Security Minister Celso Gamboa said at a press conference that the arrests took place in 10 simultaneous raids conducted in the provinces of Limón, Alajuela, Puntarenas and San José.
Detainees include six Costa Ricans, one Colombian, one Dominican and an Israeli. According to Gamboa, the suspects belong to a gang that includes three men arrested in Limón last week.
In a central Pacific beach condo in Jacó owned by an Israeli with the last name Shoya, agents found a hydroponics lab with 70 marijuana plants and 15.621 doses of LSD.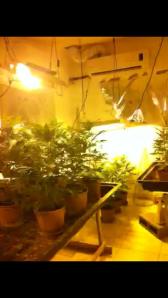 The PCD said the gang was led by a Colombian man with the last name Higuita, 47, and consisted of 12 people (11 men and one woman).
In a previous raid in Limón on May 16, police seized 778 kilos of cocaine, three firearms and $593,400 and ₡3.4 million ($ 6,600) in cash.
According to the PCD, the Colombians were responsible for receiving and storing the drugs sent from their country via the Caribbean Sea.
The Israeli man was a link to Europe, mostly the Netherlands, where he traveled frequently to close deals and collect payments, the investigation alleges.
Two Dominicans with the last names Sierra Tejeda and Soto Santana were responsible for hiding the drugs inside yucca and pineapple shipments, with the help of six Costa Ricans identified as Víquez Ramírez, Miranda Campos, Montero Picado, Rojas Guzmán, Guzmán Picado and Rose Mitshore.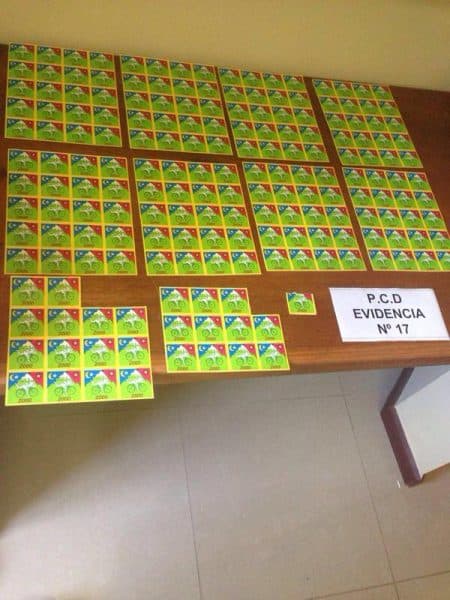 The investigation began last year, and initial evidence against the group was found during a seizure in the Netherlands of 16 kilos of cocaine in January, also hidden in a pineapple shipment, Gamboa said.
Chief Prosecutor Jorge Chavarría said the raids helped dismantle an entire gang and expose their operations in the country.