Social conservative lawmakers incensed over LGBT flag at Casa Presidencial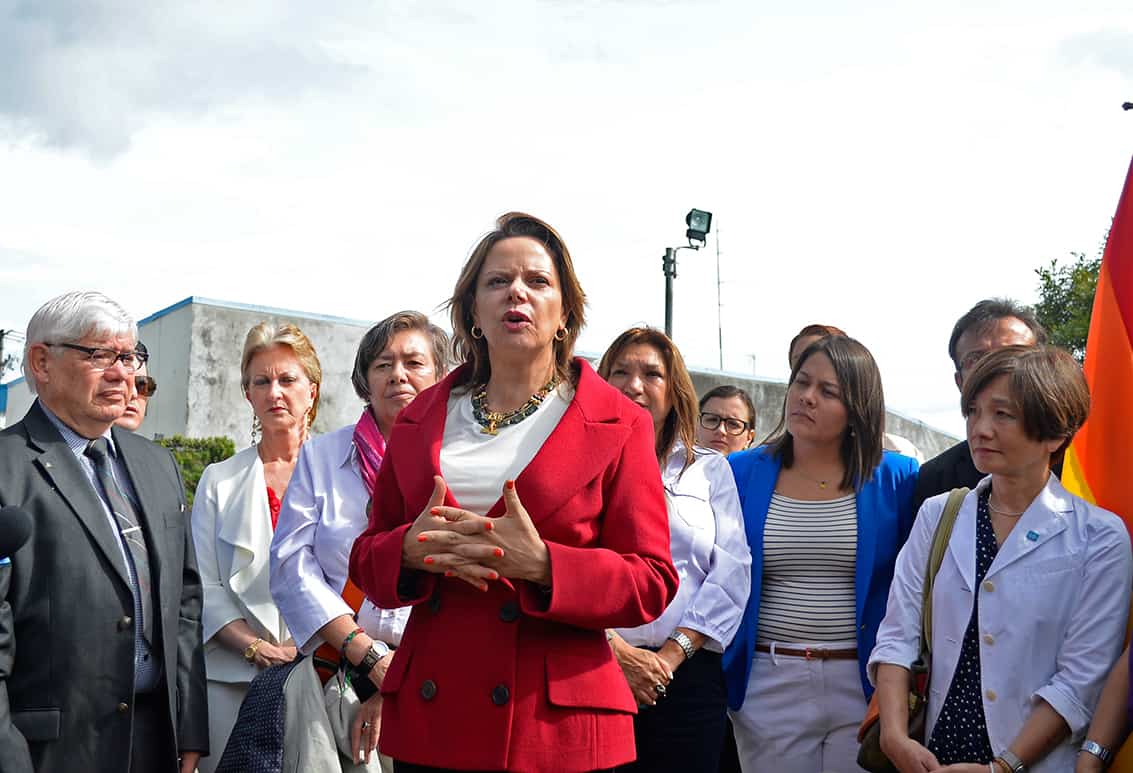 Social Conservative lawmakers lashed out at President Luis Guillermo Solís' decision to fly the rainbow flag of the lesbian, gay, bisexual and transgender movement Friday, saying that that the leader's decision "provoked" Christian politicians.
Lawmakers from the Costa Rican Renovation Party, National Restoration, Accessibility without Exclusion (PASE) and the Christian Democratic Alliance criticized the president's deacons, reported CRHoy.com
The president ordered the LGBT flag be raised on even mast with the Costa Rican tricolor Friday in recognition of the International Day Against Homophobia and Transphobia on May 17. Costa Rica has officially recognized the celebration since 2008.
PASE lawmaker Óscar López said the act was a "provocation" at a time when there was a bill to allow same-sex civil unions pending in the Assmebly, reported AmelaiRueda.com
"We are profoundly sad that President Solís did not set time out of his schedule for an activity for the Day of the Family or Farmer. This leaves us much to think about his priorities and we would like to know if he will fly the flags of other causes as well," said Fabricio Alvarado, lawmaker for the conservative Christian National Restoration Party, according to CRHoy.com.
Later in the morning Friday, Casa Presidencial said that they would celebrate other causes, including people with disabilities and HIV-AIDS, in a similar fashion.
Solís denied that the decision was a provocation, saying, "I think this is in the spirt of fraternity and humanity, which is what we want to rescue."
The president said that he did not publicly celebrate the other events because of the on-going teachers' strike, which began May 5.
"Just because I wasn't [celebrating yesterday] does not mean I'm not thinking about farmers," Solís said on the lawn of Casa Presidencial, "There's no double standard or lack of interest; it's simply a lack of time."
The president noted that he keeps Costa Rica's patron saint, the Virgin of the Angels in his office, and confirmed that he planned to attend midday mass in the Basilica Nuestra Señora de los Ángeles in Cartago, on Sunday.
Not everyone in the church opposed the symbolic flag raising. The president of the Costa Rican fisheries institute, Incopesca, and ordained Catholic priest, Gustavo Meneses, ordered the LGBT standard fly over the institution, too, upon the request from Casa Presidencial, reported Monumental.
You may be interested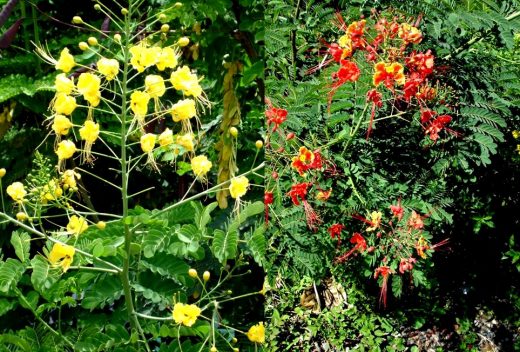 Home Gardening
15532 views
Home Gardening
15532 views
Costa Rica Multipurpose Patio Shrub – Malinche
Ed Bernhardt
-
April 11, 2021
Here's another attractive ornamental that's a favorite Costa Rican backyard patio shrub. You'll find malinche (Caesalpinia pulcherrima) growing in just…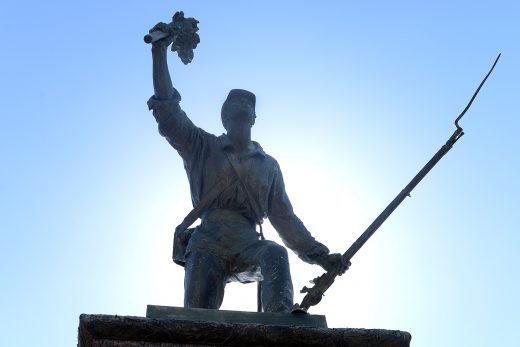 Costa Rica
2480 views
Costa Rica celebrates Juan Santamaría Day
The Tico Times
-
April 11, 2021
Costa Rica, lacking an army since 1948, has relatively few war heroes. Perhaps the most notable exception is Juan Santamaría, a…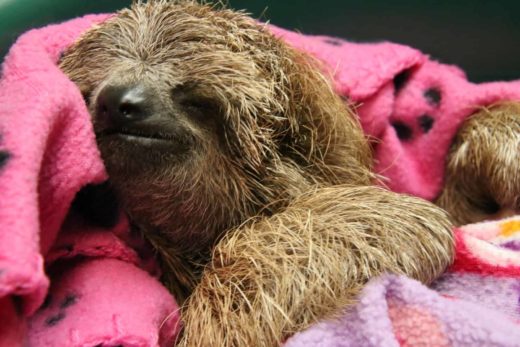 Sloth Sundays
5 views
A sloth for your Sunday
The Tico Times
-
April 11, 2021
Happy Sunday from all of us at The Tico Times!