Inspired by the long history of U.S. interventions in Latin American, Code Pink activists warned of a subtler militarization in region, during their visit to the country last week.
Code Pink co-founder Medea Benjamin said that Costa Rica's peaceful history is threatened by military training from the Western Hemisphere Institute for Security Cooperation (WHINSEC), which used to be called the U.S. Army School of the Americas.
"I remember another Costa Rica, the happiest country in the world, without an army, and very different from others in the region," Benjamin said at last Friday's press conference.
Benjamin founded Code Pink late 2002, protesting for four months outside the White House, as the U.S. began threatening to invade Iraq. The anti-war group has continued protesting in Congress, against White House officials, and even internationally in cases such as Israel.
Despite having no army, Benjamin alleged that WHINSEC is providing military training to Costa Rica's police forces.
Originally established in 1946, the school boasts some notorious graduates such as deposed Panamanian dictator Manuel Noriega, former Salvadoran death squad leader Roberto D'Aubuisson and former Argentine military junta leader Jorge Videla. In the 1990s, leaked training manuals revealed that the school advocated torture, blackmail and executions.
Benjamin contended that though the school has changed its name, its practices remain. Benjamin was critical of U.S. President Barack Obama, but contended that the next administration could return to more interventionist ways in Latin America.
"There's probably going to be a stronger look at Latin America," Benjamin said. "The next president, [Hillary] Clinton or a Republican could have a harder line in the region."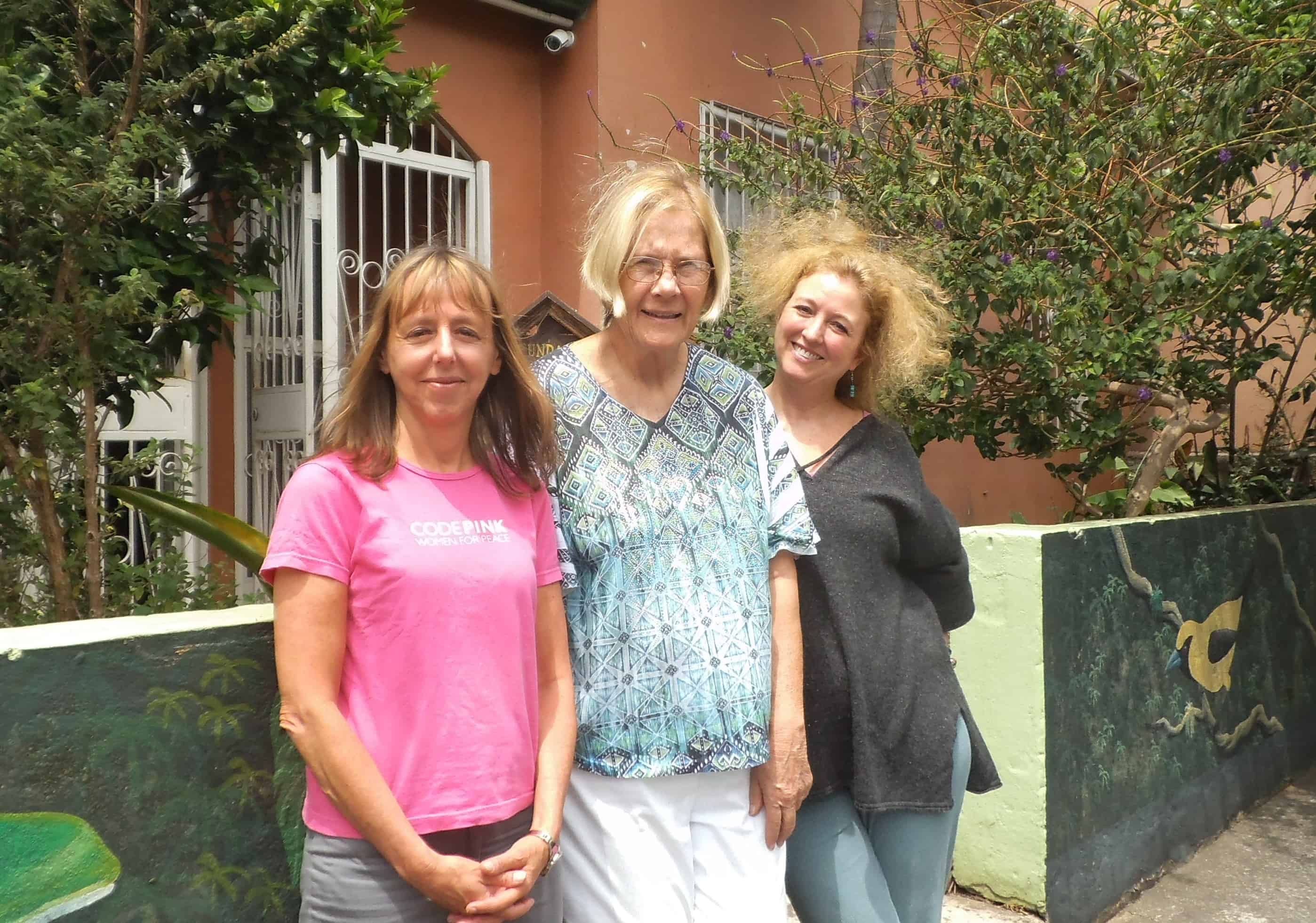 In April 2013, an allied activist group The School of Americas Watch, won a ruling to release the names of students at WHINSEC, though the names have yet to be released. In recent years, a number of Latin American states have withdrawn from the school, often those run by left-leaning governments such as Venezuela, Nicaragua, Ecuador and Argentina. Recent graduates have been accused of murder in Honduras according to the Center for Economic and Policy Research.
An activist from the School of Americas Watch in Paraguay, Theresa Cameranesi, joined Benjamin in warning about U.S. policies. She cited the 2012 controversial impeachment of then-President Fernando Lugo, which other Latin American leaders called a coup. Cameranesi, who is also part of the suit on releasing the names of students at WHINSEC, alleged that Lugo's ouster was favorable to large agribusiness in the country.
"[It was] the 'Monsanto coup,' where Lugo was kicked out of office when he was about to veto a bill favorable to large agribusiness," Cameranesi said.
An Associated Press report said Lugo had attempted to raise taxes on soy exports and redistribute farmland to the country's poor. Cameranesi alleged that it was similar to the 2009 coup in Honduras, where the army deposed elected President Manuel Zelaya.
Also a Code Pink activist, Ann Wright spoke about her experience in the U.S. Army in Panama and the State Department in Nicaragua, which she said gave her insights on the country's interventionist policies in the region. Wright alleged that the illegal drug trade provides the U.S. with a reason to continue militarizing a region despite few military or terror threats.
"The U.S. war on drugs has destabilized this region, it is a cover for the U.S. to increase military equipment and provide an excuse for military exercises," Wright said. "We can see that the military approach to the war on drugs is wrong as it has been the longest war we have been involved in."
All three women argued that militarization creates further problems, with bases causing pollution and contamination of the local environment. They cited the work of Costa Rican lawyer Luis Roberto Zamora as an example of how citizens can take action. Zamora has sued Costa Rica for violating its constitutional neutrality over issues with the U.S. such as its support of Iraq and docking of U.S. Coast Guard ships.
The three also slammed the U.S. program to subvert the Cuban regime with a social media program run out of Costa Rica, called ZunZuneo. Benjamin said that it put the lives of Cubans at risk while damaging the credibility of the U.S. Agency for International Development (USAID).
Wright said that U.S. policy towards Cuba showed a deep unwillingness to forget past slights, citing the example of the Bay of Pigs invasion and the 1979 Iranian revolution.
"Part of American culture is that we are a very vengeful culture," Wright said.