SOLOLÁ, Guatemala – Forget the list of restaurants with the most Michelin stars, the best chef or the one that boasts the best wine. The list to be featured this year has restaurants with the best views, at least according to Buzzfeed.
The social news website that turns cats and puppies into Internet sensations has come up with a list of 32 restaurants with the most spectacular views in the world. And Guatemala's 6.8 Palopó made the cut.
Perched above Lake Atitlán, 147 kilometers west of the capital, and with a view of Tolimán, Atitlán and the San Pedro Volcano, 6.8 Palopó is part of Casa Palopó, a five-star luxury boutique hotel. It is one of only two restaurants to appear on Buzzfeed's "South America" list. (When are Gringos going to learn that we don't live in South America, we live in Central America?) The other is Peru's Sanctuary Lodge, which overlooks Machu Picchu.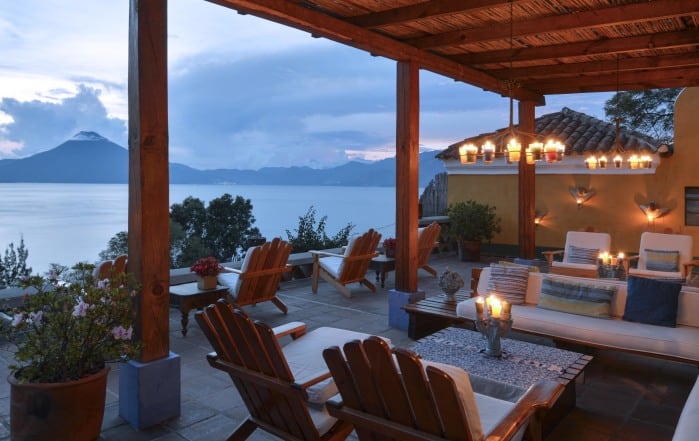 "I feel very proud to share a little piece of our beautiful country with the world, and hope many have the opportunity to come see it with their own eyes, because the energy you feel in person is another story," says Claudia Bosch, who originally checked into the hotel as a guest and left as its new owner.
While there is no doubt that 6.8 Palopó deserves its place at No. 7, it's perhaps a less adventurous choice than some of the other restaurants highlighted by Buzzfeed.
The Rock Restaurant in Zanzibar is quite literally just that: a restaurant on a rock in the Indian Ocean, where you have to earn those precious views by first swimming out to the secluded eatery before placing your order. Equally as entertaining is Thailand's Soneva Kiri restaurant in Koh Kood, where customers are hoisted up in bamboo dining pods to admire the ancient rain forest while waiters deliver food to them on a zip-line.
Check out Buzzfeed's full list of restaurants here.