Walking Around, sunset edition: Beach and city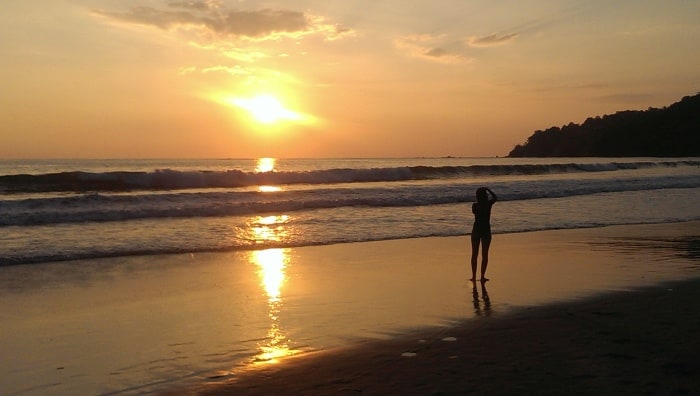 The greatest show on Earth takes place all over Costa Rica, every day. On the beach, sunset is a magical time. I always find it amazing that just before the sun dips below the horizon, everyone on the beach seems to stop what they're doing and watch. There is something that touches the human spirit about the spirit of a blazing ball about to light another part of the world. The beauty is lost on very few.
In the city, it's sometimes a different story. Sunset comes at rush hour, and oftentimes we city slickers find ourselves ignoring the evening's magic in favor of cursing out traffic, rushing to pick up dry cleaning, or trying to pick up something for dinner. But last Saturday I found myself walking around Calle Blancos, in San Jose, at sundown. Just like on the beach, I stopped and watched day turn into night.
You may be interested