Recently retired and 3 time Olympic snow boarding champion Shaun White decided to celebrate with a vacation in Costa Rica with Canadian girlfriend and actress Nina Dobrev. According to Nina's Instagram post they are relaxing at the Hacienda Altagracia.
White who holds the world record for the most X Games gold medals and most Olympic gold medals by a snowboarder retired from competitive snowboarding after finishing 4th at the recent Olympic games in China.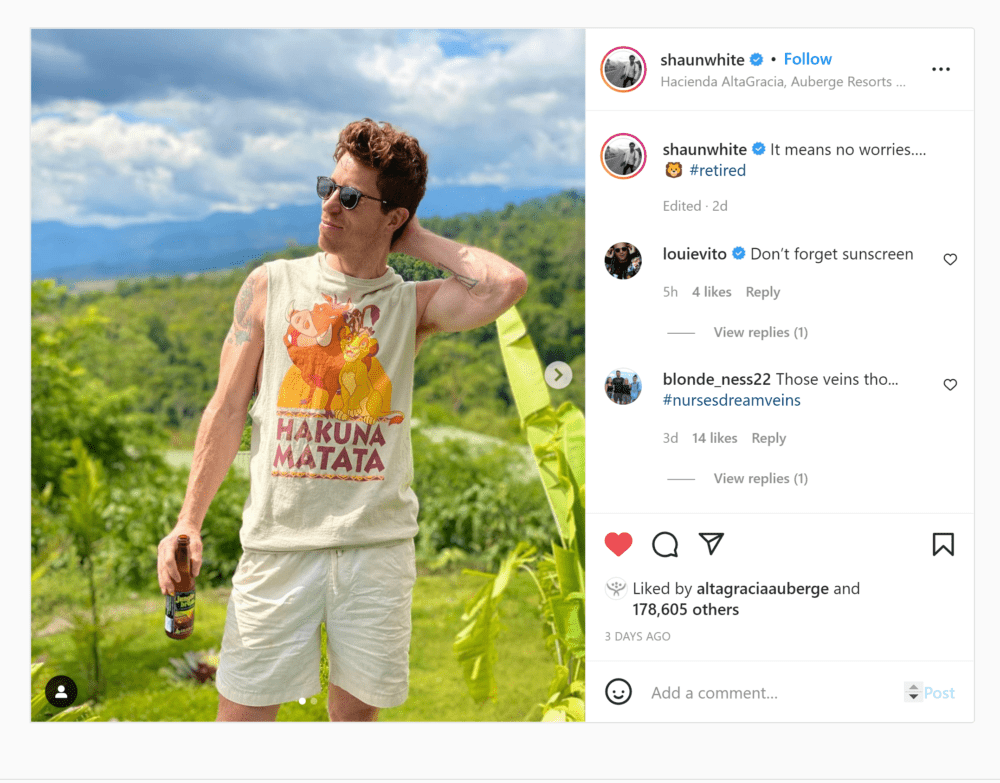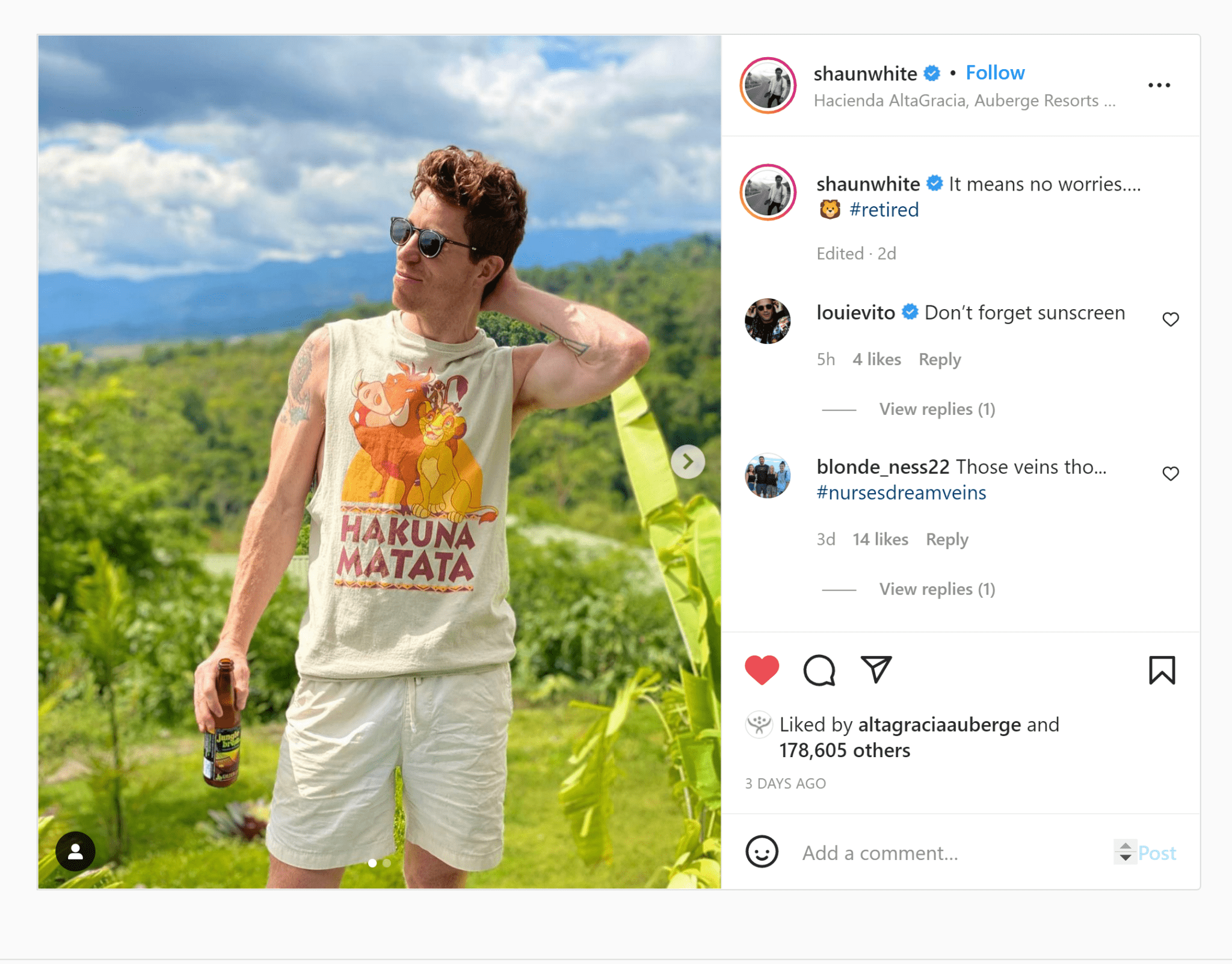 Nina is an actress who is probably best known for her portrayal of Elena Gilbert and Katherine Pierce in The Vampire Diaries series.
Shaun seems to be embracing the "Pura Vida" lifestyle as on his Instagram post he is wearing a Hakuna Matata t-shirt which roughly translates to "there are no troubles" in Swahili and per Nina's Instagram post also seems to be having no problem relaxing as she is showing off the nice views of views from the hotel as well as her white bikini.
Shaun and Nina first started seeing each other in early 2020 and first fed the relationship rumor mill in March 2020, when the pair was spotted bike riding in Malibu. The couple made their romance Instagram official in May of that same year.
While getting ready to compete in the 2022 Olympics, White praised the "Vampire Diaries" actress, calling her a "lifesaver."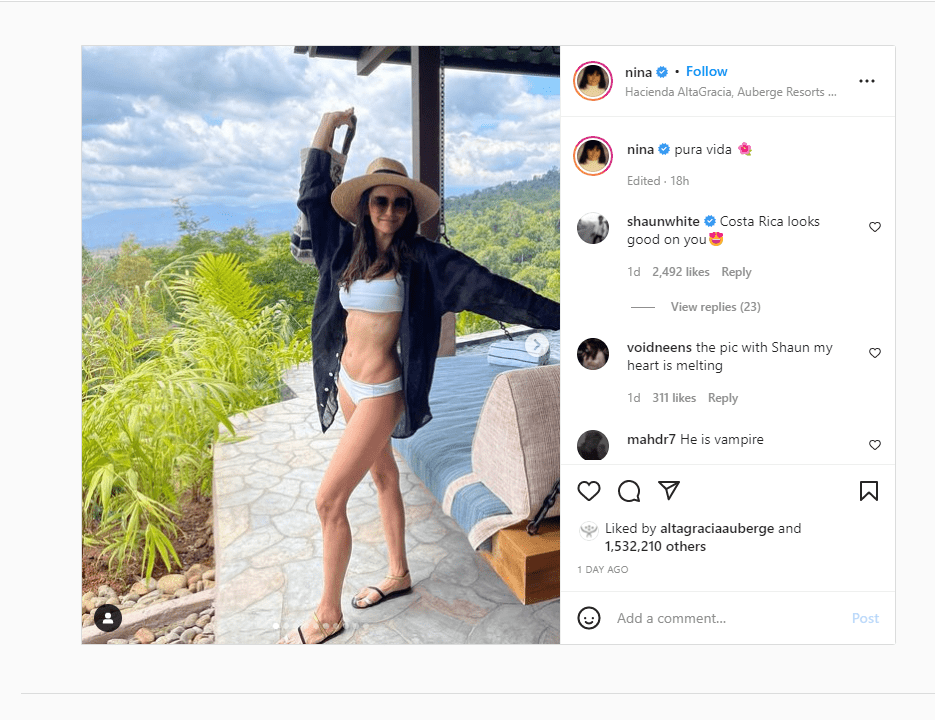 Its unclear how long they will be in country for but lets hope they continue to have a good time however long it may be.