Today's Costa Rica is notably different than the Costa Rica of two weeks ago.
Costa Rica, a country renowned for its biodiversity, has closed its national parks. Costa Rica, a country reliant on international tourism, isn't admitting foreign visitors. Costa Rica, a country with some of the worst traffic in the region, has remarkably few presas at rush hour.
Like in the rest of the world, life Costa Rica has changed dramatically over the course of just a few weeks. But in addition to the large-scale impacts, the crisis created by COVID-19 is also deeply personal.
Let's not forget that, either.
Remember the families who have already lost a loved one to COVID-19, the hundreds of suddenly unemployed workers, the milestones — birthdays, weddings, vacations, and so many others — that have been suspended or passed without celebration. Maybe this describes you; if not, it describes someone you know.
Let's remember, too, that there is no right answer to this crisis. Tourism matters because hundreds of thousands of Costa Ricans depend on it for their jobs; restricting travel matters because hundreds of thousands of people could get sick. Education matters, and so does visiting friends and family, and so do the cultural experiences we share at church, a soccer game, or a concert; suspending all of that matters because thousands of people could get sick.
And so on.
* * * *
Reflections on Costa Rica's response to coronavirus
Here are some things I think:
Costa Rica took proactive measures at appropriate times to help slow the spread of coronavirus. The majority of the country's early cases stemmed from a then-asymptomatic Costa Rican healthcare professional who was returning from a trip abroad. More than a month after he returned home, Costa Rica's health system is nowhere near overwhelmed by COVID-19 cases.
Costa Rica does not have enough tests to fully map the spread of COVID-19.  The country is currently testing about 150 people each day and, like elsewhere in the world, is prioritizing individuals with epidemiological links to COVID-19 or who are symptomatic. This means there are likely asymptomatic coronavirus carriers throughout the country.
You could be one of those people. So please follow the recommendations of health authorities and stay home, even if you don't feel sick. Wash your hands frequently, cover your mouth when you cough or sneeze, and interact with as few people as possible.
* * * *
We're all grappling with Costa Rica's — and the world's — new normal in different ways. Be kind to one another, and remember that your actions affect not only yourself but everyone with whom you come in contact.
We wish you and your loved ones good health.
Here is a picture of my cat, who is demonstrating proper hygiene by sneezing into her upper arm: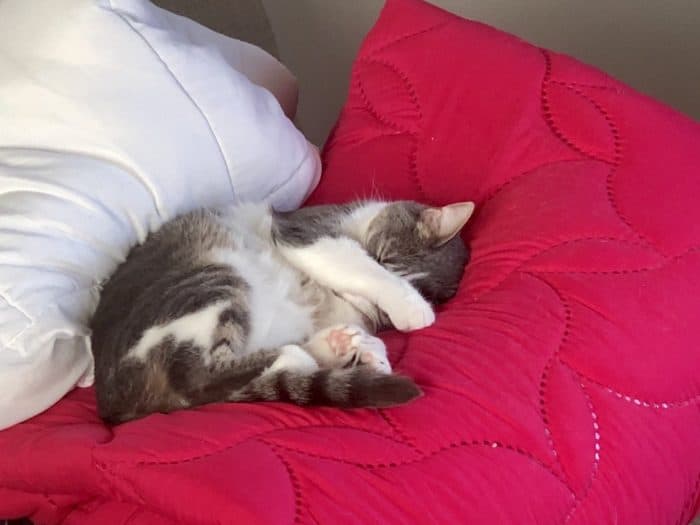 Thank you for reading The Tico Times. If you have suggestions on how our coronavirus coverage can better serve you, please let us know.
Best,
Alejandro Zúñiga
Managing Editor, The Tico Times