Costa Rica registered its largest day-over-day increase in known coronavirus cases, the Health Ministry announced Wednesday.
The country has confirmed 69 cases of COVID-19. The figure marks a 19-person increase over the same time Tuesday.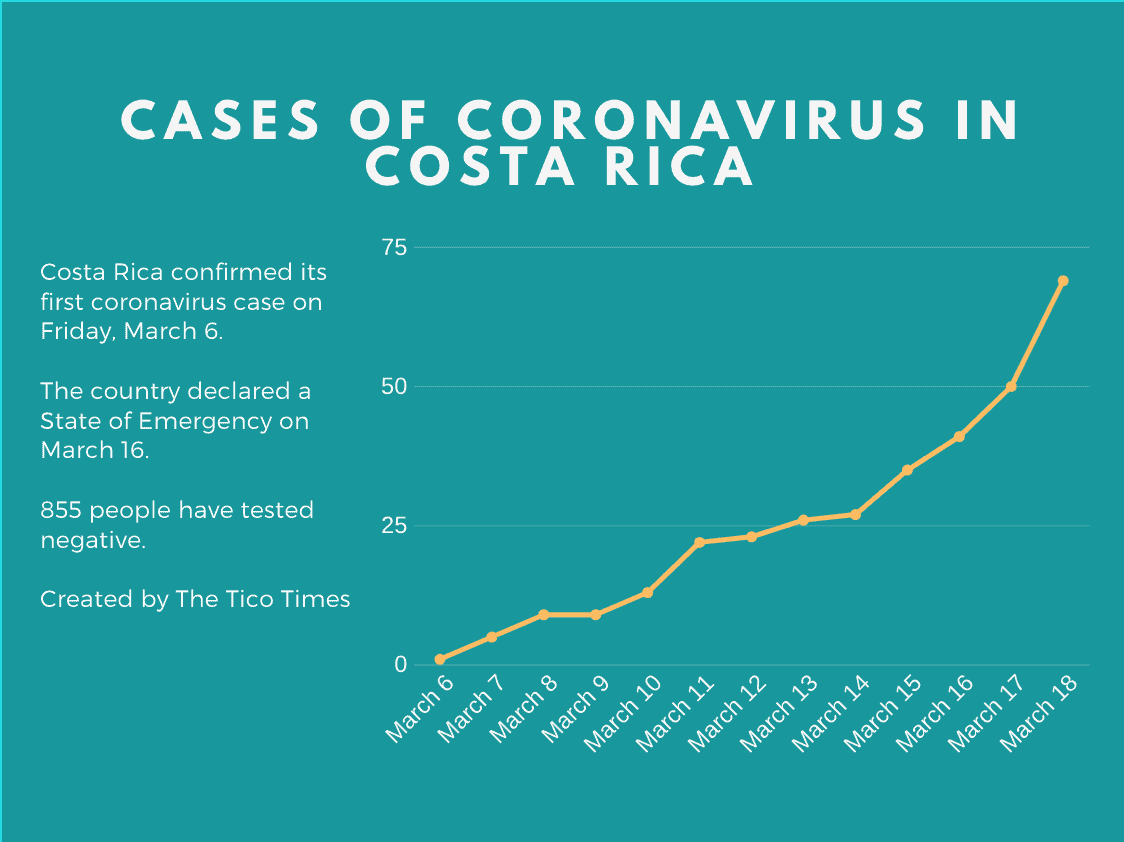 The age range of the infected patients range from 8 to 87. They comprise 30 women and 39 men across 25 cantons and five provinces.
Seven people are being treated at hospitals, and three are in intensive care.
The below image shows the number of confirmed coronavirus cases in Costa Rica sorted by canton: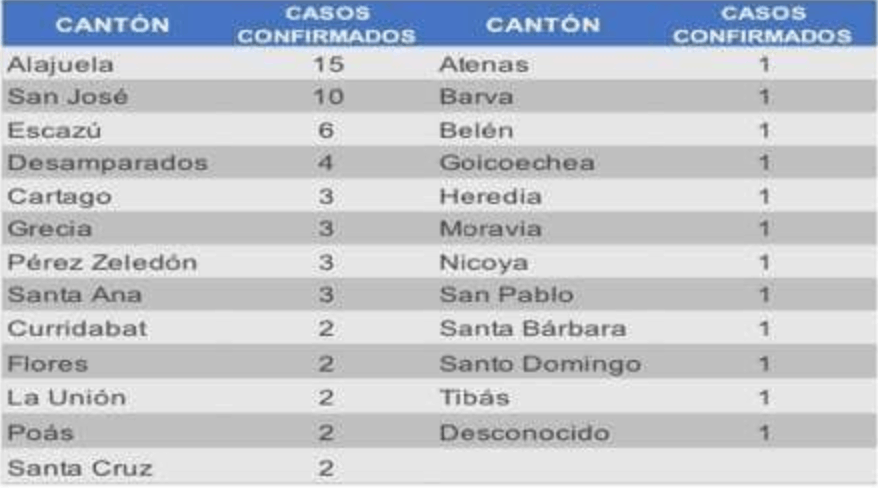 Hospital México, San Juan de Dios Hospital and the National Children's Hospital have been authorized to conduct the lab test for coronavirus, joining the national reference lab at INCIENSA. The move will allow suspected cases to be confirmed or refuted within 12 hours, the Health Ministry said.
Daniel Salas, Costa Rica's Health Minister, issued another plea for the country to take the pandemic seriously.
"You, who are listening to this message: Please react," he said. "Don't go out to public spaces. I need you to react. We're talking about people's lives, we're talking about people not having access to respirators if they need one."
During Wednesday's press conference, President Carlos Alvarado signed a directive lowering interest rates and extending terms on loans from state banks.
This is a developing story and is being updated.