More than 40,000 festive Ticos attended opening night of the 50th anniversary of the Fiestas de Zapote, Costa Rica's largest end-of-year party.
The week-long celebration — part carnival, part parade and part Tico-style bullfight — began on Christmas with concerts and a lively crowd packing the San José district. The events will continue through Jan. 5, 2020.
Costa Rica's end-of-year attractions also include Thursday's "Tope Nacional," the country's biggest horse parade. A holiday tradition for many Ticos, it hosts approximately 5,000 riders decked out (as are their equine companions) in their finest, and more than one million viewers.
During the event, the most common outfit is blue jeans, a cowboy hat, boots and a plaid shirt.
Meanwhile, at the Campo Ferial in the eastern San José district of Zapote, dozens of mechanical rides complement the myriad food stands, bars, tamale vendors and live music.
For many, the biggest attraction is "toros a la Tica" — a Costa Rican style of bullfighting.
Costa Ricans pack the stands (and watch on national TV) as brave members of the public who have signed up as amateur bullfighters, or improvisados, provoke the bull, dodge attacks and compete for prizes — and recognition from the crowd.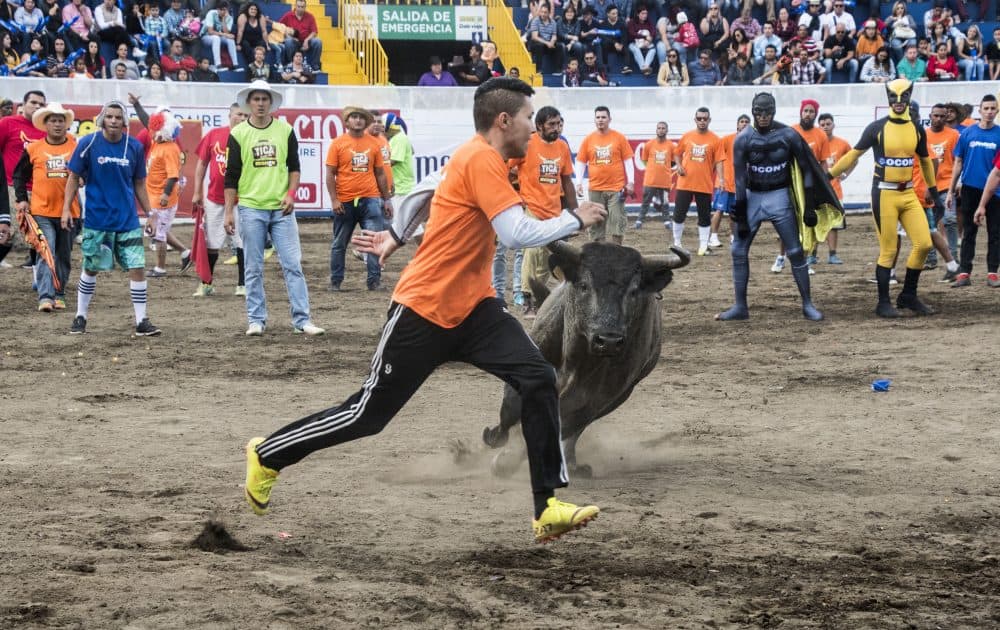 While it's illegal in Costa Rica to kill or physically hurt the animal, activists say bullfighting is a tradition steeped in violence and that the events are still harmful to the bulls.
The bullfights in Costa Rica go back to the colonial era, when they emerged together with the development of livestock and Spanish influence