Getting a dental procedure, like dental implants or crowns, isn't a matter of just being able to chew. It's actually much more than that — and anyone who has had tooth loss, especially if it's severe, knows this.
People with all their healthy teeth can't really understand how embarrassing it can be for someone with tooth loss to do something as simple as eating in front of others. In some cases, a person might even be afraid to just talk to other people in casual settings, much less speaking in public or in more formal settings. As you can imagine, this can make life hard for people who want to date or are looking for a romantic relationship. In turn, your personal confidence is affected and you may miss out on opportunities to advance your career, for example.
Also, even when it comes to chewing, it's not just a matter of being able to eat hard food. Chewing is an important part of the digestive process, and good chewing leads to easier digestion and a healthier gut, which in turn is part of your immune system. People with missing teeth often find that their stomachs can't handle chunks of food and may suffer digestive problems as a consequence.
In some cases, tooth loss, especially if caused by trauma, can lead to problems for the remaining teeth. Since the remaining teeth don't always have the shape and alignment they should, food and bacteria might gather in small spaces and encourage decay. Also, the space left by a missing tooth can cause the teeth next to it to shift out of alignment as well.
Our teeth are also important for speaking. If you have missing teeth, you might find it difficult to speak clearly. Missing teeth can change the airflow or the ability of the mouth and tongue to make certain sounds or articulate clearly. While a lisp might be cute for a six-year-old missing his or her baby teeth, it is a different matter for an adult who is missing teeth
Of course, tooth loss isn't the only form of dental problem there is, but consider the fact that most dental problems left untreated can cause pain.
Unfortunately, dental care has become more and more expensive, and some optimal dental solutions such as dental implants are beyond the reach of many Americans due to their cost. However, there is a great solution.
Come to Costa Rica, where you can get the dental care you need at affordable prices. Not only will you be able to smile again with confidence, but even if you stay a few days to see the sights, you'll still end up paying less than if you get the procedure at home.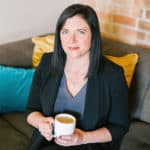 Talia Newman of GetAway Dental.