So, let's say you need a dental implant and you want to get it in the United States. You may have discovered that the best solution to your missing tooth situation is a dental implant. But many times, your local dentist will not mention dental implants as an option. Why?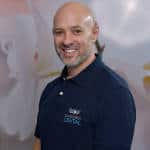 It's not that your dentist is trying to hide information from you. Perhaps your dentist thinks that you, like most people, can't afford implants and doesn't want to raise false hopes. Of course, it might be that your dentist is not experienced enough or trained in performing dental implants. This is frequently the case.
So, you start to call around to find dentists who do implants to obtain quotes and compare prices. Here comes your first surprise. It's rare to find a dentist that will quote you an estimated price. They will usually want you to go for a visit (this is where the bills start to rack up) and to perform tests, typically x-rays but there could be others, depending on your dental and oral condition. These tests may cost several hundred dollars, before knowing the price of the procedure.
If the tests indicate that you do not have enough jawbone to support an implant, you will need to have a bone graft, which is a type of minor surgery where bone is added to your jawbone. This alone can cost $2,000 to $3,000 or more in the United States. In Costa Rica, a bone graft is typically quoted at $400-$500 USD.
Of course, then you'll need to have x-rays again ($$$) to check if the bone graft integrated with the jawbone. Then comes the selection of the implant. Most patients select the titanium implant, which is often the most durable and proven safe option. A typical dental implant in the USA may cost from $2,500 to $4,000. In Costa Rica, patients report that most clinics charge from $800 to $1,000 for a single titanium dental implant. The variation in pricing may be due to material quality and whether the clinic is working with a specialist or not. It's important to always ensure that your dental implant is placed by a periodontist or maxillofacial surgeon.
In some cases, only then you finally have an estimate that's "subject to change."
Is it any wonder that more and more U.S. citizens come to Costa Rica to get Dental Implants? Dentists in Costa Rica are far more experienced performing implants than your average U.S. or Canadian dentist. They are typically able to quote you an accurate price based on having worked with literally thousands of foreign visitors like you. They know what to expect and can help you through the whole process and don't hesitate to tell you the costs involved.
While money should not be the only factor when considering dental implants, we feel strongly that money should also not be a barrier to obtaining excellent quality dental care. Ask any patient who has been treated in Costa Rica what their experience was like and watch them smile.
Goodness Dental offers free estimates for dental care and is recognized as the leading dental clinic for cosmetic and restorative dental care in Costa Rica. Visit our website, call us toll free at 866-260-5196, or send us an email to info@goodnessdental.com to learn more about quality, affordable dental implants in Costa Rica.
Dr. Carlos Fiorito is a Patient Coordinator & Dental Treatment Planning Specialist at Goodness Dental.