It wasn't long ago when the only solution to replace a missing tooth was a fixed bridge or a removable denture. With the advent of dental implants, patients at almost any age can choose a permanent fixed solution for missing teeth and bone loss.
Millions of patients now have happy and confident smiles thanks to dental implants. The only drawback to dental implants is the price. Most patients who need dental implants are unable to afford the high price tag. In the USA, dental implants cost from $2,000 to $4,000, causing most patients to forego implants or look for a more affordable solution. In Costa Rica, top-quality dental implants are often priced below $1,000 each, and when placed by specialists, are an incredible value when compared to other parts of the world.
What Are Dental Implants?
Dental implants are like artificial teeth roots placed in your jawline to support a dental prosthesis like a bridge or a denture. Most dental implants are made of titanium. However, some newer implants are made of ceramic. The long-term reliability of these ceramic implants is still uncertain. Dental implants are placed into the jawbone to fuse into the bone itself, eventually becoming a stable root for artificial teeth or prostheses. Dental implants in Costa Rica are much less expensive than most dental clinics in the USA, making it an affordable long-term option for tooth replacement.
Benefits of Dental Implants:
Implants are fixed to your jawline for life and allow you to eat most foods (within reason).
The success ratio for dental implants is very high.
Implants are reliable long-term replacements for missing teeth
Implants can last a lifetime with proper care and hygiene
How to Get the Best Dental Implants in Costa Rica
If you are looking for the best, consider dental implants in Costa Rica. Implant prices in Costa Rica are less than 50% of the cost in the USA for comparable quality care and materials. Patients are encouraged to research and choose only clinics that offer high-quality American and German dental implant brands. The best clinics only use the leading dental implant brands like Zimmer, Straumann and other comparable brands to make sure that their patients receive the best possible implant solutions.
Tips to Help You Get the Best Implants
Accredited Clinics are Best:
Choose accredited clinics that demonstrate their commitment to excellence. If you only focus on price, you may get the cheapest dental implants…but at what cost? Accredited clinics assure patients that the clinic meets international standards for quality care. If quality care is important, then you should seek clinics that have their quality verified by third party accreditation centers. For example, Goodness Dental is accredited by Global Clinic Rating and is ranked as the #1 dental clinic in Costa Rica.
Experience Matters:
When you choose dental implants in Costa Rica, check the experience of your dental surgeon who will provide your care.
Read Patient Reviews on Google & Facebook:

Read patient reviews online and in social media to confirm that your surgeon and the entire dental team has the experience you need.

Ask Reasonable Questions:

Ask questions before you book your appointment to make sure that the dental clinic is responsive.
Reputable clinics should be able to share answers to the following questions:
How long have your surgeons been placing dental implants?
How many implants does your surgeon or surgical team place very year?
What is your success rate?
Answers to these questions can be found at Global Clinic Rating.
All Services are Provided in The Same Location:
Why go to several dental clinics when one clinic can complete this same work at the same location? This is an important consideration when you seek cheap dental implants in Costa Rica. Good clinics should be able to offer the initial consultation, implants and prosthodontic work at the same location, saving you time and money.
How Much Should You Save?
It's easy to find high quality, low-cost dental implants in Costa Rica. Do your homework and don't choose a clinic just because it offers the lowest prices. Most patients choose top clinics and manage to save 50-70% when compared to prices for the same dental care in the USA. If you need to save more than 70%, you will be taking an unnecessary risk by compromising on the quality of the materials and the quality of the specialists placing your implants.
Choose Specialists:
The best dental implant clinics use periodontists or maxillofacial surgeons to place implants. The majority of clinics in Costa Rica use general dentists to place implants. This is like having your knee replacement surgery performed by a general surgeon instead of an orthopedic surgeon. Clinics that use general dentists to place dental implants charge less because they are not using specialists. Patients that choose the lowest prices will often have their implants placed by general dentists instead of periodontists or maxillofacial surgeons. This is an unnecessary risk and should be avoided.
There are many good dental clinics in Costa Rica and a few truly excellent clinics. What patients may not realize is that with some research and negotiation, you can receive care at the best clinics for almost the same price as the lower-end clinics. Patients are also encouraged to visit CostaRicaDentalGuide.com to receive referrals to the best dental clinics in Costa Rica.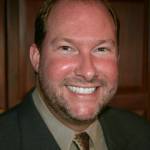 Patrick Goodness is the founder and CEO of Goodness Dental, ranked the #1 dental clinic in Costa Rica and one of the Top Ten Dental Clinics in the World by Global Clinic Ranking. Goodness writes and lectures frequently on global medical and dental tourism topics and is an outspoken advocate for affordable dental care for everyone.